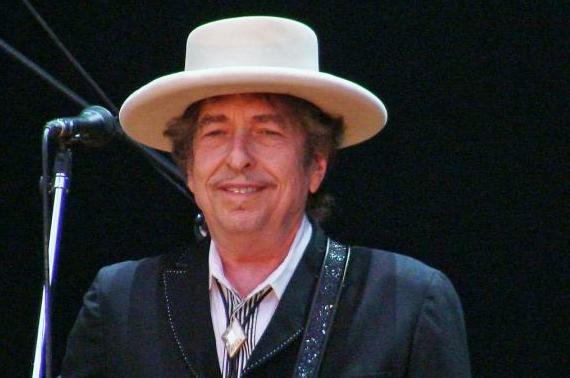 Last week I was in Houston.  While my wife was on an accreditation visit for the Consortium for Classical Lutheran Eduction, I visited my brother .  We continued my BBQ pilgrimage (new favorite:  Corkscrew, with brisket so tender you could eat it with a spoon).  We also went to the Bob Dylan concert at Sugarland.
This was about the fifth or sixth time I've heard the Nobel Prize winner.  He was in remarkably good voice for a 77-year-old.  He sounded more like his younger days–not the raspy or the froggy voice he had become known for in his older days on his never-ending tour–though he still was rather mumbly, calling out lines between musical phrases.  And yet he was really singing.  And he was really playing.  Other times I heard him with a large band consisting of excellent musicians, but there were so many instruments it was hard to hear Bob himself play.  But this time he performed with just a guitarist, a bassist, a drummer, and someone on a steel guitar (thus maintaining a country sound).  Bob himself played the piano, and he did it well, leading the ensemble.
Others have noted how Dylan keeps re-inventing his songs, playing his old hits in utterly different ways.  That was really evident this time.  Specifically, he played songs that used to sound angry–"It Ain't Me, Babe"; "Like a Rolling Stone"; "Blowin' in the Wind"–but he recast the melodies and the way he sung them so that they sounded gentle, soft, and not angry at all.
Can it be that in this day and age, when everyone seems angry, that Bob Dylan, once again countering the culture, is one of the few people who is purposefully
not
angry?
He closed the set with one of his gospel numbers, "Gotta Serve Somebody" (of course he is still a Christian!), with the refrain,
You're gonna have to serve somebody
Well, it may be the devil or it may be the Lord
But you're gonna have to serve somebody
And his encore closed with "Ballad of a Thin Man," coming out from behind the piano to address us directly with the refrain:
something is happening here
But you don't know what it is
Do you, Mister Jones?
It was as if he were an oracle telling us that something is indeed happening here.  Though we don't know what it is.
Here is the setlist, from Dylan's unusually good website, which includes the lyrics to all of his songs.
Photo by Alberto Cabello from Vitoria Gasteiz (Bob Dylan) [CC BY 2.0 (https://creativecommons.org/licenses/by/2.0)], via Wikimedia Commons