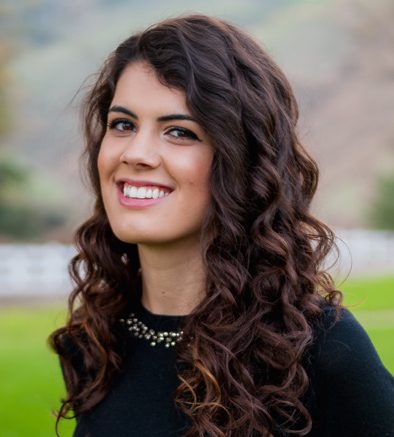 I am saddened at the death of Bre Payton, one of my students at Patrick Henry College, who became a superstar writer at The Federalist. She died suddenly from swine flu. She was only 26!
I appreciate the tributes she is receiving, including writeups in the New York Times, BBC, CNN, and Fox. (See especially what her Federalist colleagues have to say about her: this and this.) She was a fine example of a Christian who lived out her faith in vocation. For my tribute, I want to focus on her writing, which was always incisive, insightful, compassionate, funny when appropriate, and tough-minded when dismantling bad ideas.
For a list of her contributions to The Federalist and a link to each one, go here. It goes on for page after page. You will see her political commentary, her critiques of fellow journalists, her coverage of pop culture, her skewering of establishment hypocrisy, her pro-life advocacy, her open Christian faith. I also appreciate seeing her build on the classical education we gave her at Patrick Henry, writing about such topics as Jane Austen, Mark Twain, and the Peloponnesian War.
In her honor, read this piece she wrote on the connection between the pro-abortion movement and eugenics, taking on a well-known Washington Post columnist.
Bre Payton, Allowing Abortion For Down Syndrome Babies Puts All The Vulnerable At Risk:
Unborn babies with Down Syndrome deserve legal protections, because allowing them to be systematically eliminated in the womb is barbaric and puts other "genetically undesirable" people groups at risk.

In a recent Washington Post column, Ruth Marcus argues that laws in Ohio, North Dakota, and Louisiana — where a woman cannot abort her baby solely because he or she has Down Syndrome — might usher in an era where doctors and legislators thought-police women and force them to carry and bear children like in the award-winning Hulu show "The Handmaid's Tale," based on a novel of the same name by Margaret Atwood.

Marcus argues a woman ought to be able to access an abortion for any reason she chooses because allowing the state to choose what reasons justify an abortion is constitutionally questionable. While I agree that lawmakers should [not] invade a woman's brain, protecting a class of people from being systematically aborted is necessary in a country where the right to life, liberty, and the pursuit of happiness is not dependent upon one's genetic makeup.

The uncomfortable reality is that the abortion industry and the pro-choice movement in America have a history steeped in eugenics. Planned Parenthood's founder, Margaret Sanger, was a favorite of the Klu Klux Klan and an open supporter of Nazi sterilization laws. In 1934, she went as far as to write a federal law that would regulate who was legally allowed to bear children.
A teacher has no higher satisfaction than seeing a student do well. Bre was a student who did well, not just in her meteoric success in her major of political journalism, but in her thinking, her personality, and her faith. I am proud of her. That she is now translated into a better language, as John Donne put it, makes me even prouder.
Photo: Bre Payton as student, Patrick Henry College