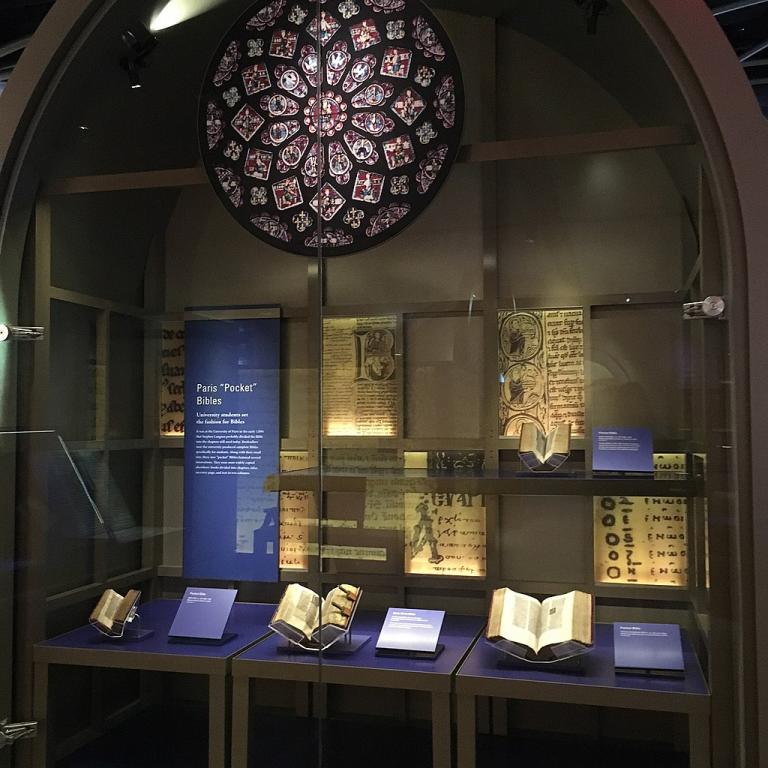 I'm in the D.C. area attending a board meeting of Patrick Henry College, where I used to teach.  A former colleague told me about an exhibit he saw at the new Museum of the Bible near the Smithsonians.  It displays one of the three surviving copies of The Slave Bible.
Published in England in 1807, the Bible was intended to promote the conversion of African slaves throughout the British empire and the United States.  But it leaves out the account of God liberating His people from slavery in Egypt, as well as other references to the importance of freedom.
From a story on the subject by Amber C. Strong:
"The biggest thing is what it's missing. The typical King James has 66 books, this one contains, in the Old Testament all or the parts of about 14 books," explains Anthony Schmidt, PhD, Associate Curator of Bible and Religion in America.

Bibles like this, along with catechisms, were used to push a specific message to enslaved people.

"It starts off with the creation story…then it jumps to Joseph getting sold into slavery by his brothers and how that ends up being a good thing for him," Schmidt told CBN News.

"We skip over the Israelites in slavery in Egypt being let out," said Schmidt.

Other references to freedom were also omitted.

"They're highlighting themes of being submissive, the same thing goes on with the New Testament as well," he said.

"The whole book of Revelation is left out, so there is no new Kingdom, no new world, nothing to look forward to," Schmidt explained.
I'm sure one reason Revelation was left out is the curse in the third-to-the-last-verse of the Bible:
If anyone takes away from the words of the book of this prophecy, God will take away his share in the tree of life and in the holy city, which are described in this book.  (Revelation 22:19)
But isn't this what we do in pursuit of our other agendas?  Leave out parts of the Bible, editing out its complexity and evading its condemnations, trying to make it conform to our desires.  Such an approach looks like fidelity to Scripture, but it is actually substituting our authority for that of God.  We would do well to remember that God sees through our little schemes and that "God is not mocked" (Galatians 6:7).
HT:  Jeff Thornhill
Photo:  Museum of the Bible by Fishermade [CC BY-SA 4.0 (https://creativecommons.org/licenses/by-sa/4.0)] via Wikipedia