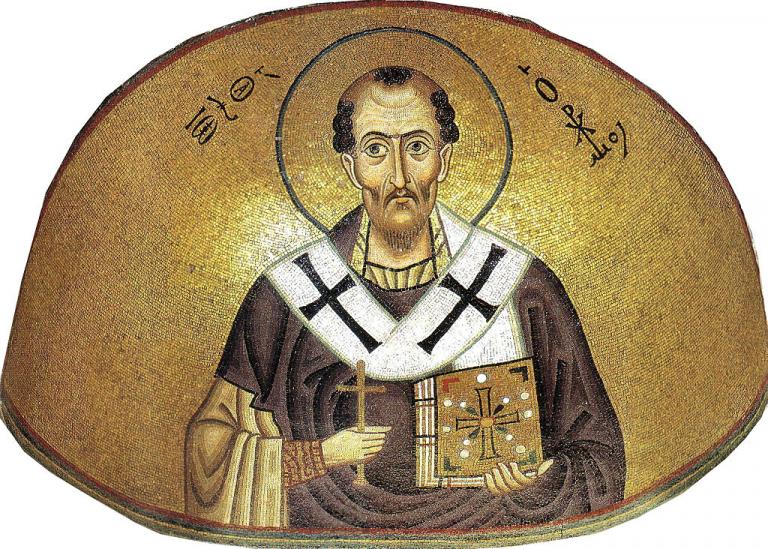 We Protestants don't go by patron saints, but if there were to be a patron saint of literature, it should be St. John Chrysostom, that last name being an epithet for "golden-mouthed."  Now I know why.
In the reading group I attend with area pastors and teachers, we just finished Chrysostom's On the Priesthood.
This is a classic of pastoral theology–useful for Protestant ministers as well as Catholic or Orthodox priests–that explores not only the theory but the practice of what the spiritual leaders of a congregation go through, showing that congregational dynamics (unrealistic and contradictory expectations, hurt feelings, and in-fighting) have not changed all that much in 1600 years.