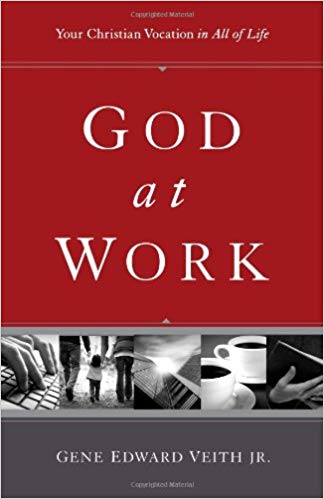 I just heard from Crossway that they are running a special promotion of my book God at Work:  Your Christian Vocation in All of Life.  You can buy the e-book on Amazon for a mere $3.99.
This is the book that explores the key concepts of the Reformation doctrine of vocation.  It has been instrumental in the current rediscovery of that liberating, transformative teaching, which shows Christians how to live out their faith in the workplace, the family, the culture, and the church.
The key concepts are that God Himself works through human beings in their various vocations as they sacrificially love and serve their neighbors in their ordinary lives.  In the everyday offices, tasks, and relationships that God calls us to (such as marriage, parenthood, work, citizenship, congregational life), we bear the Cross, struggle against sin, experience forgiveness, and so grow in our faith and holiness.