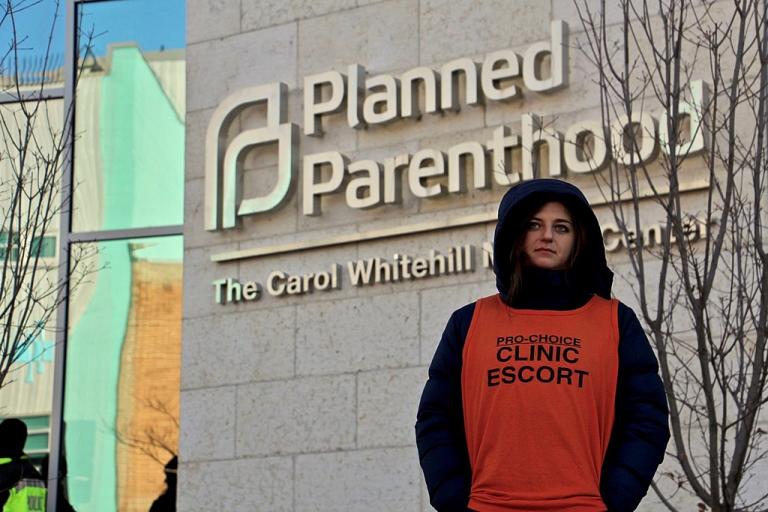 Planned Parenthood has been making some $60 million a year from Title X, the federal program that gives "family planning" services–contraceptives, pregnancy tests, sexually-transmitted-disease testing–to low-income women.  But Planned Parenthood will no longer receive Title X money.
The Trump administration had issued new rules requiring that organizations getting Title X money may not provide abortion referrals.  Organizations could still take part in the program if they separated their Title X activities from any subsidiaries that were involved with abortion.
Planned Parenthood, the nation's largest abortion provider, challenged the new rule in court, but lost their case.  Refusing to split their operations, the organization announced that it would withdraw from Title X.
From LifeSite News:
Planned Parenthood, America's largest abortion vendor, announced today it has officially dropped out of the Title X program and will forgo nearly $60 million in taxpayer funding rather than comply with a Trump administration rule requiring that it separate its abortions from the rest of its operations.

President Donald Trump's Protect Life Rule requires recipients of Title X federal family planning money to be physically and financially separate from abortion operations and prevents them from referring for abortions. The rule still "permits, but does not require, nondirective counseling on abortion by doctors or advanced practice providers," according to a fact sheet from the Department of Health and Human Services (HHS). .  . .

"Today, Planned Parenthood showed its true colors by prioritizing abortion over family planning, refusing to comply with the Protect Life Rule and dropping out of the Title X program," said Marjorie Dannenfelser, president of the Susan B. Anthony List. "President Trump's Title X Protect Life Rule is a huge victory for the majority of taxpayers who reject taxpayer funding of abortion. The Protect Life Rule does not reduce family planning funding by a single dollar; it simply directs taxpayer funding to family planning providers who stay out of the abortion business. Women have the most to gain from this news. With community health alternatives vastly outnumbering Planned Parenthood facilities nationwide, on average, these health centers would see an additional two clients per week. This is a huge win for women's health."
The loss of Title X money is creating hardship for many Planned Parenthood clinics, according to sympathetic news stories.  But the organization is far from being defunded.  Planned Parenthood still gets some $400 million per year from Medicaid, its biggest source of taxpayer money.
Photo by Robin Marty [CC BY 2.0 (https://creativecommons.org/licenses/by/2.0)] via Wikimedia Commons