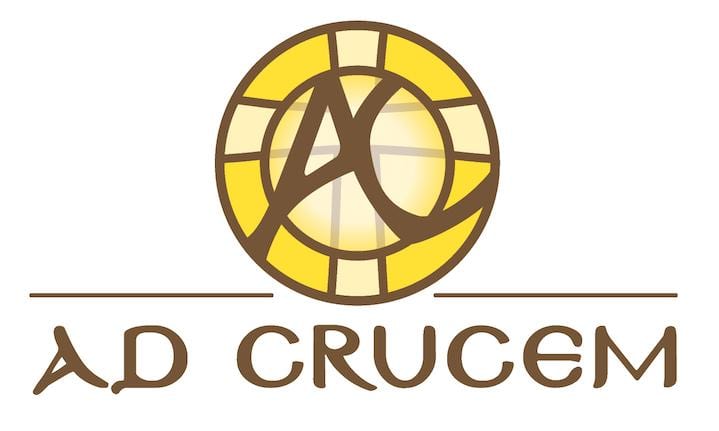 One of the most successful Christmas presents–in the sense of being truly surprising and appreciated–that I have ever given was a work of art.  We had just moved to the snowy tundra of Wisconsin and were missing our native Oklahoma.  An art professor at Concordia Wisconsin where I was teaching,
Gaylund Stone
, had come there from a stint at a college in Oklahoma, where he had painted some landscapes.  One of them was just of a tractor in a field, but he perfectly captured Oklahoma's red dirt, big blue sky, and intense bright light of a hot summer day.  That was Oklahoma!  I bought the painting off Gaylund–who is still at Mequon, by the way–and gave it to my wife for Christmas.  The gift was a big hit, and the painting became a treasured icon of our old home at our new home.
Works of art–whether paintings or literature or crafts–make outstanding Christmas presents.  They are unique.  They are personal.  They are meaningful.  And they typically show much more appreciation of the person you are getting them for than the typical electronic gadgets, fashion accessories, or gift cards that have become the norm.
Also, buying art–especially good art, Christian art–is a way to build up our culture.  Christians interested in improving the aesthetic dimension of our increasingly ugly society tend to focus on the supply side:  We need more Christian artists (filmmakers, entertainers, authors, painters, etc.).  This is true.  But we also need to focus on the demand side, and this is where all of us non-artistic types can make a major contribution.  Ugliness, lack of creativity, and decadence pervade–in Hollywood, Silicon Valley, and Main Street–because this is what the public is buying.  If the public were to hold out for something better, something better would appear.  We do need Christian artists, but Christian artists need a market for their work.
In that spirit, I here offer you a very partial list of suggestions for your Christmas shopping consideration.  These are all contemporary Christian artists of a Lutheran persuasion.  I'm sure I am leaving out some good ones–please supplement this list with your own recommendations in the comments–but here are a few to get us started.
Literature
Obviously, books are always a great present.  Check out Concordia Publishing House for some wonderful theological, Bible Study, and devotional resources.  But I am emphasizing here literary art, including novels that are primarily to be read for pleasure and delight, though you will find them edifying as well.  And while you should read and give classics, such as Bo Giertz's Hammer of God, I want to introduce you to some contemporary Lutheran writers.
 Mary J. Moerbe.   
I begin with my daughter!  She has put out a volume of devotional verse entitled
Ecclesial Poetry.
  Poetry, tragically, is in a state of decline, with modern writers reducing our highest literary art to a set of formless, obscure puzzles.  Mary's poetry, though, is classic in form and as clear as a bell on a cold night.  Her poetry is devotional, meditative, Biblical, and churchly.  They are filled with penetrating insights and beautiful expressions.
Lars Walker.  
Lars is a longtime reader and sometimes commenter on this blog.  And he is an extremely gifted novelist.  I think of him as a Christian magical realist.  He combines historical elements with high fantasy to great effect.  He has written a saga of
novels about Erling Skjalgsson
, one of the first Vikings to embrace Christianity, and the stories are exciting and wondrous.  I also like his novels about Epsom, Minnesota, especially
Wolf Time,
involving strange doings at a Lutheran college that has drifted to the liberal dark side.  Another of his novels that combines realism, fantasy, and social satire is
Death's Door
.  Check out his
website
.
Frederic W. Baue.  
"Fritz" is a Renaissance man:  An LCMS pastor.  A notable guitarist and songwriter (note his recordings and YouTube presence–he composed
What Is This Bread
in the Lutheran Service Book).  A fiction writer of highly textured stories.  Try 
The Pilgrim,
 which is about Perry County, the Sixties, music, baseball, and saving faith.  (Caution:  This book is realistic when it comes to sin.  It's also realistic when it comes to God's grace.)  Here is his
website
.
 There are lots more, from the
symbolic tales
of
Michael L. McCoy
to the thrillers of
Ray Keating
(imagine James Bond becoming a pastor).  For a comprehensive list of contemporary Lutheran authors,
see this list
and follow the links.  Also, you should know that Concordia Publishing House now has a
whole line of fiction.
  One of their most popular authors is Katie Schuermann, whose
Anthem of Zion
series explores the dramas of small town parish life.
Visual Artists
Ad Crucem.  
This website
is a treasure trove of, as they say, "Christian gifts, art, and collectibles."  You may recall a  
blog post
 I wrote about this collaboration of a number of Lutheran artists.  In addition to Christian
paintings and prints
, you can find unique
jewelry, 
cards
, and  
Christmas decorations.
  See the
Collections
for various seasons of the church year and the works drawn from various Lutheran Christian artists, including the multi-media works of 
Kelly Klages
,
Judy Greenlees
with her contemporary illuminated manuscripts, and
Jonathan Mayer
's liturgical arts.
 Agnus Dei Liturgical Arts.  
A project of artist Kelly Schumacher,
this site
offers a wealth of original, magnificent work, particularly for churches.  See the
altarpieces
,
paintings
, and
sculptures
.  Some of them are breathtaking. 
Here
, though, are some prints, some already framed, that are quite inexpensive and that would make great gifts.
Edward Riojas.  
An artist and illustrator of considerable chops, Ed Riojas has a substantial and wide-ranging body of work that you can see at
his website.
  His prints are quite affordable (available through Ad Crucem, above).  Notice that he, as well as other artists listed here, take commissions.  So if you would like a particular kind of piece for your sanctuary, they would collaborate with you to create an original installation.  (But before buying a Christmas present for your church, check with your pastor first.)
 Cary Schwarz
.  He is a
leatherworker
whose saddles are exhibited like the fine art they are in places like the National Cowboy and Western Heritage Museum.  The intricacy of these designs is staggeringly beautiful.  Functional art is art too.  He also makes
items
that are smaller than saddles that would make cool gifts.
Another useful list, which includes crafts–woodwork, clothing, vestments, etc.–as well we fine arts,
is here.
Illustration from the Ad Crucem website.