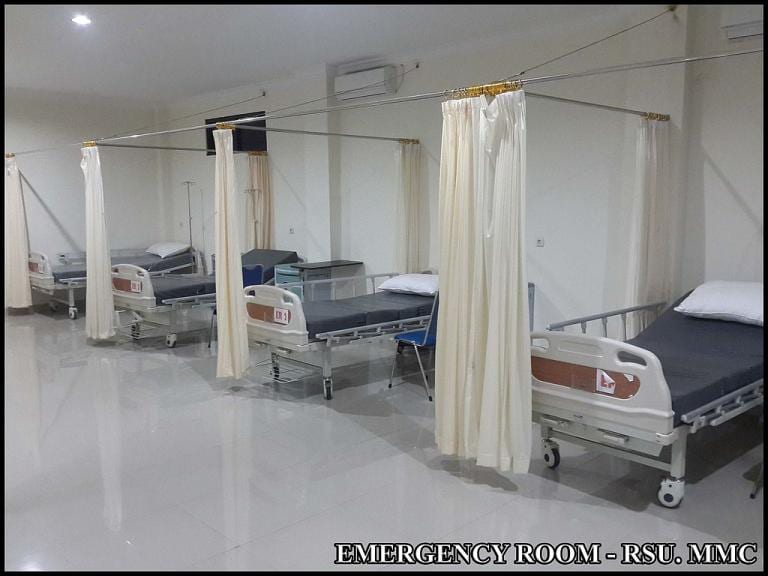 An unintended consequence of the coronavirus measures: Many Americans are avoiding emergency rooms and other health care facilities–even when they need it.
Remember the early days of the epidemic? We were told not to go to emergency rooms. To postpone non-nonessential medical procedures. We were given the impression that hospitals were especially dangerous, packed full with COVID-19 patients. Even the doctors and nurses were risking their lives, since they didn't have any masks or other protective equipment.
The expectation was that our medical system would be overwhelmed with the epidemic, which had to be given the priority over every other health problem. Except for a few places, this did not happen. But the public got the message to stay away from hospitals.
Emergency room visits have plummeted as much as 50%. Many of the people who go to emergency rooms do so because they think–often correctly–that they have had a heart attack or stroke. These people need to be diagnosed quickly, even if the acute condition goes away. Without either emergency treatment or long-term care, they will die. But large numbers of these folks, whether out of fear of catching the coronavirus or a public-spirited desire not to burden the medical system with their problems, are going without medical care.
Similarly, many people whose cancer screening tests were canceled as "non-essential" are not rescheduling them!
It is being said that more people may be dying from avoiding health care than are being killed by the virus.
Some observers note the overall rise in the number of deaths the last few months, compared to other time frames. Such data makes them think that the death rate from the coronavirus is much higher than the current statistics show. But how many of those extra deaths are due to the coronavirus and how many are due to the measures against the coronavirus, as people avoid getting the health care they need?
Here is a local story on the topic, with references to the bigger picture. From Chris Casteel in the Daily Oklahoman, Coronavirus fears causing some people to avoid needed medical care, hospital leaders say [my bolds]:
Oklahomans worried about coming in contact with the coronavirus have been avoiding hospital emergency rooms and other health care facilities, sometimes even after suffering heart attacks and strokes, local hospital leaders said.

"What we worry is that people dying from other problems is likely greater than the number that have COVID," said Dr. John Harvey, president and CEO of the Oklahoma Heart Hospital in Oklahoma City. . . .

"Our statistics on overall visits to emergency rooms — for many weeks it was well under 50% of the normal volume, if not less (and) significantly fewer heart attack and stroke victims even than that number," said Dr. Kevin L. Lewis, regional president and CEO of SSM Health Medical Group. . . .

"The thing that surprised us — and this has been shown nationally and is playing out everywhere — was that once people started showing up with COVID, I think people that were sick with other illnesses decided that emergency rooms were too risky to go to," Harvey said.

"We have seen nationally there's anywhere from a 10% to 40% decline in people that present to the hospital with heart attacks, strokes, seizures — pretty much you name it, even cancer.". . .

"We are seeing people delay care who are now presenting to the emergency department much, much sicker than they needed to be or would have been had they come weeks ago," Ibrahim said. . . .

Lewis said he was also concerned about people not rescheduling cancer screening procedures that were canceled due to the coronavirus.
Photo: "Emergency Room." RSU. Manado Medical Center / CC BY-SA (https://creativecommons.org/licenses/by-sa/4.0) via Wikimedia Commons.