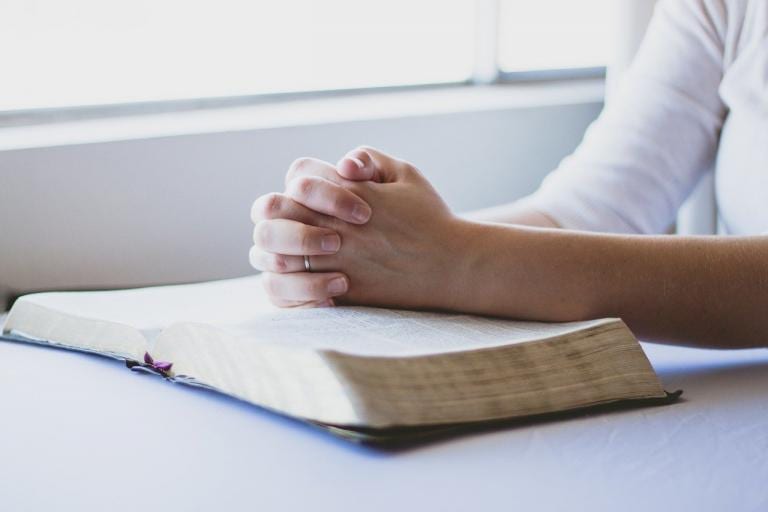 I have been working on a new edition of my book The Spirituality of the Cross: The Way of the First Evangelicals, which will include lots of fresh material, including an additional chapter on Christology. I am also revamping the "Resource" section to include not only a bibliography but a discussion of both the classic, foundational works of the Lutheran tradition and the more recent contributions to Lutheran "spirituality."
I thought I'd highlight at least some of those on this blog. Today, I'd like to draw your attention to a resource that will be helpful to any Christians–not just Lutherans–who practice daily devotions. It is entitled The Treasury of Daily Prayer.
This is a fitting title, since it really is a "treasury" of extensive Bible readings, meditations from throughout the history of the church, prayers, and personal liturgies.
Of course you can do very well with your own Bible reading and personal prayers. But sometimes it helps to have a little structure to keep you focused and to guide you through some texts and meditations that you might not otherwise have benefited from.
For every day of the year, the Treasury gives a Psalm, an Old Testament reading, and a New Testament reading. These are organized around the church year–Advent, Christmas, Epiphany, Lent, Easter, Ascension & Pentecost, Trinity, etc.–and comprise the historic "Daily Lectionary," which takes the reader through the main texts of Scripture in a year.
Also, for each day there is a "reading" from a Church Father of the early church or some other classic author from the Middle Ages, the Reformation, or the more recent centuries.
Each day also includes a hymn text and a prayer for the day.
You can go through all of this material every day. Or use part of it in the morning and part of it at night. Or just select part of it–e.g., a Psalm, the writing, the prayer; the New Testament reading; the prayer–depending on how much time you have.
And if you miss a day, you can plunge right into the reading for whatever day it is. Or if you want to do a devotion only a few times during the week or just on Sundays or whenever, it is easy to manage. (The Treasury includes not only church year descriptions but also calendar dates, for ease of finding things.)
In addition to the daily breakdown, the Treasury has brief orders of personal worship and prayer, including the Daily Offices (Matins, Vespers, Compline). These were originally services held over the course of the day by monks and nuns, with clergy being obligated to read them privately when they could not worship with others. (I have noticed priests and nuns in the airport "reading their offices" while waiting for a plane.) The Reformation made these offices available to laypeople and they became staples of individual devotion as well as family worship. They are collected here for your use, along with less formal liturgies and orders of prayer to help you stay focused in your devotions.
The Treasury also includes the complete Psalter (along with chant tones and how to sing them), the Catechism, prayers for various occasions, helps for self-examination, and more.
It also has six bookmark ribbons to help you keep all of your places.
You can adapt the devotional treasures in this book not only for both your own personal devotions but also for family devotions. And for any time you need to lead a group devotion.
The Treasury of Daily Prayer is a resource that also supplies other resources. You can use it in great chunks, or pull out of it small bits of what you need. It's the most comprehensive devotional compendium I have ever come across.
You can buy it here. You can also get it on Kindle or as an App. Get one for yourself. It would also make a good gift. Come to think of it, this would be a very meaningful graduation present. Or a Father's Day gift!
Image by reenablack from Pixabay