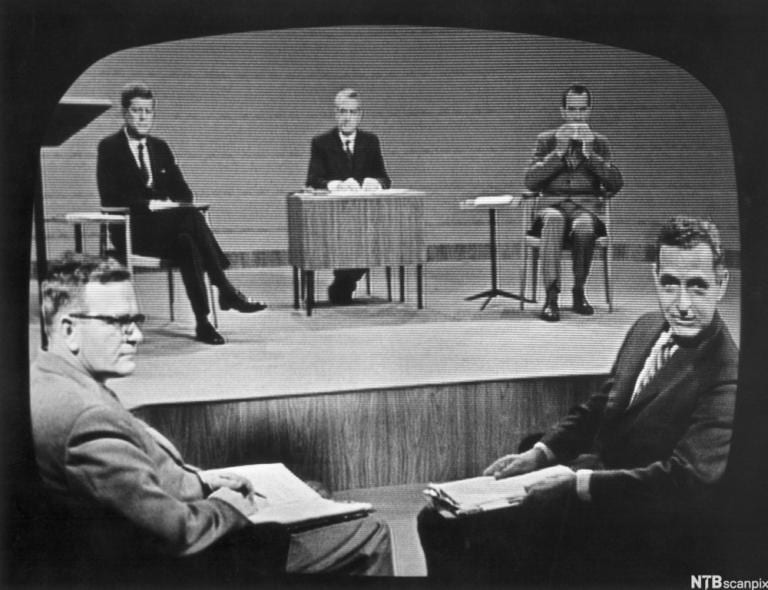 DEBATE POST-MORTEM: The next debate should be conducted on Zoom. That would be socially-distanced and emblematic of 2020, in which work, school, meetings, parties, and other social gatherings are all held online. The main reason, though, would be to allow the moderator to mute out participants when it isn't their turn to speak.
Thanks, everybody, for your participation last night! We'll have to do that again.
Tonight's presidential debate promises to be historic, pivotal, and–if I may dare to say it–entertaining. Join me in live-blogging it right here, at this post, at 8:00 p.m. Central.
As the debate proceeds, I'll offer my thoughts in the Comments feature. But don't make me do all of the work. I invite you, dear reader, to join in with your own comments. I hope we have participants from all political perspectives. We would thus represent the "General Public" in our responses, without the media filters and without the vitriol.
So, meet here tonight, and I'll talk with you then!
Title: Debatt mellom Richard Nixon og John F. Kennedy ["Political Debate between Richard Nixon and John F. Kennedy"]. Originator: Photographer The Granger Collection Rightsholder: Supplier NTB scanpix. Source: http://www.scanpix.no. Creative Commons 4.0 License.