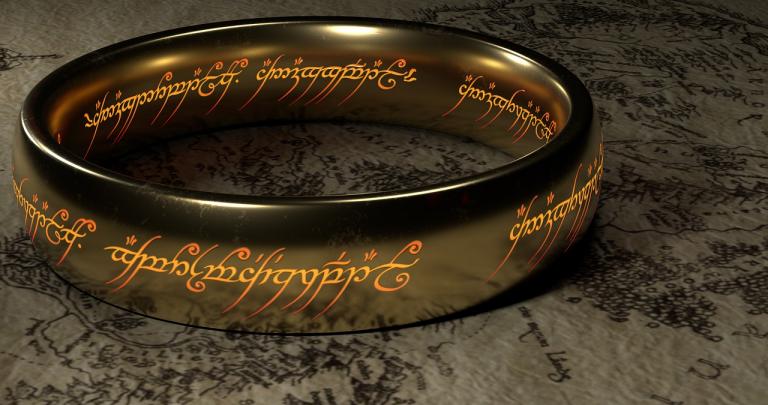 As we blogged about at Tolkien the Television Series, Amazon Prime is making a new streaming series based on J. R. R. Tolkien's epic fantasies.
It will depict the "Second Age," drawing on material from the Silmarillion, and will serve as a prequel to The Lord of the Rings movies.
Amazon has gone all out for the project, paying $250 million to the Tolkien estate for the film rights and setting a budget of $1 billion, making it the most expensive television project in history. So expectations are high.
But TheOneRing fan site is reporting that the casting call for extras in the production includes the requirement that they "must be comfortable with nudity."
So we aren't just talking about nude scenes from the principle actors, which would be bad enough, but also nude scenes from the extras. That is to say, nudity on a massive scale.
Furthermore, Amazon Studios has hired an Intimacy Coordinator for the production. That job description involves choreographing sex scenes, while ensuring that they do not violate #MeToo concerns.
This makes it sound like Amazon Studios is planning a series similar to HBO's sex-saturated fantasy Game of Thrones.
Tolkien, of course, would never allow this. He was a devout Catholic Christian who opposed the sexualization of literature and who took care that his own writing would be, in his words, "'high', purged of the gross."
Read the article about this as TheOneRing.Net: Sex & Sensibility: Amazon's Nude Take On Tolkien.
For more takes on this, read Evita Duffy's piece in The Federalist, The Left Can't Stand Tolkien's Christian-Influenced 'Lord Of The Rings,' So Amazon Is Giving It A 'Game Of Thrones' Makeover.
And, to illustrate her point, the New York Magazine has published a rather snarky column (reader discretion advised) expressing the view that sexualizing Tolkien's fantasy is a great idea.
For more on the project, whose first episodes are still scheduled to be released in 2021, go here.
Image by Pau Llopart Cervello from Pixabay