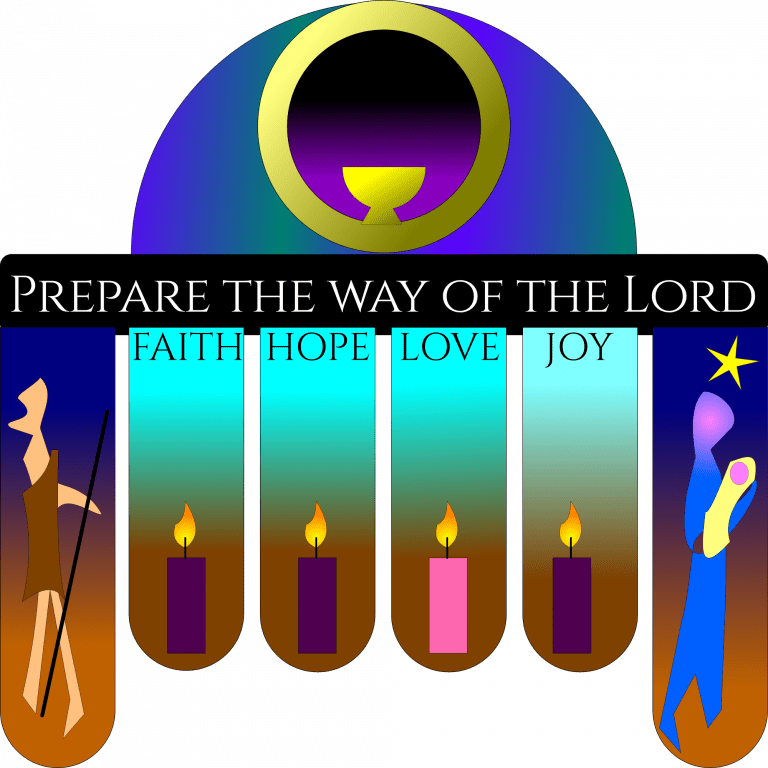 Advent is a season that is all about waiting. It brings back the way God's people in the Old Testament waited through much tribulation for the Messiah, and how we today are waiting for His return. On another level, during Advent we are waiting for Christmas!
Daniella Royer points out that Advent accords well with our situation in 2020. As COVID-19 goes on another rampage, we too are waiting. The vaccines appear to be highly effective and will be available very soon; and yet we have to wait through more lockdowns and more people getting sick and dying. We are waiting for this pandemic to end. We are waiting to get back to normal. Advent, she says, can help teach us to wait. From Advent in a Pandemic: An Invitation to Wait:
Advent means "coming." The two comings of Jesus that the Church anchors herself in during this season are Christ's Incarnation and his second coming. When we beseech Emmanuel to come, we are not just reliving the ancient Israelites' longing for the awaited Messiah. We are also awaiting his victorious return and renewing of the universe. But to be completely honest, waiting for Christ in a year where we are currently waiting out death, disease, despair, and so much darkness seems impossible and pointless. Why can't we just move on to the feasting and festivities? I desperately need the joy of Christmas, the blessed assurance that God has become man. I need to marvel in the innocence of a baby, the tender purity of salvation. But as I've frustratedly questioned why church history and my faith tradition force me to wait, I've realized that perhaps waiting is an invitation to more of God's presence.
I plead guilty to the impulse to "move on to the feasting and festivities." We and, in fact, most other people we know have gone ahead and put up our Christmas decorations earlier than we usually do, as a way to keep up our spirits in time of quarantine.
I don't think there is anything necessarily wrong with that, and maybe it's not incompatible with Advent waiting. We need reminders of what we are waiting for.
The Scriptures connect waiting to hope. St. Paul gives us a good Advent text when he describes how we are "waiting for our blessed hope, the appearing of the glory of our great God and Savior Jesus Christ" (Titus 2:13).
He also speaks of waiting and hoping and their accompanying virtue of patience in the context of earthly suffering and life in a fallen creation, which includes realities such as viral infections:
For I consider that the sufferings of this present time are not worth comparing with the glory that is to be revealed to us. For the creation waits with eager longing for the revealing of the sons of God. For the creation was subjected to futility, not willingly, but because of him who subjected it, in hope that the creation itself will be set free from its bondage to corruption and obtain the freedom of the glory of the children of God. For we know that the whole creation has been groaning together in the pains of childbirth until now. And not only the creation, but we ourselves, who have the firstfruits of the Spirit, groan inwardly as we wait eagerly for adoption as sons, the redemption of our bodies. For in this hope we were saved. Now hope that is seen is not hope. For who hopes for what he sees? But if we hope for what we do not see, we wait for it with patience. (Romans 8:18-25)
The Bible also points out that "hope deferred makes the heart sick" (Prov. 13:12 ). That pretty well describes where most of us are with the Coronavirus epidemic. Our hearts are just sick of the whole thing. The first shutdown was hard, but it was also something of a lark, at least for those who now didn't have to go to work or school and for those who now had an excuse to do what they enjoy the most, namely, stay at home. But now we are sick of it. We dread the prospect of doing it all over again.
Does the prospect that it might be all over soon make it easier to follow more mandates, as we reason that we only have to put up with these for a little while longer? Or does it make it harder, with the sense that very soon none of these restrictions will matter? I'm not sure. A little of both, probably, which makes our emotions even harder to sort through.
At any rate, just as the prophets whom we read in Advent clearly set the coming Messiah before the eyes of the waiting people, our early Christmas trees can remind us not only that Christmas is coming but that Jesus is coming, the one "who forgives all your iniquity" and "heals all your diseases" (Psalm 103:3).
So what can remind us of what we are waiting for when the pandemic is over?
Illustration: Seasonal Banner for the Advent Season by PhilipBarrington via openclipart