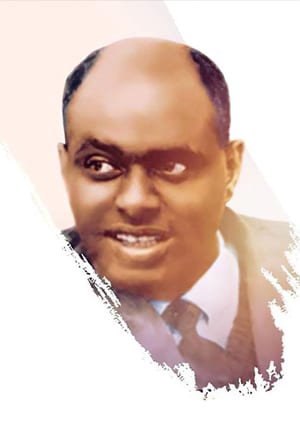 Thanks to my former student John Ehrett, now a fellow Patheos blogger at Between Two Kingdoms, for letting me know about Gudina Tumsa, the Ethiopian Lutheran theologian who was martyred by Marxists and has become known as the "African Bonhoeffer."
In his post Living Christianly in the Face of Political Change, John discusses his sense that the prevailing strains of "political theology"–from the liberalism and Marxism of progressives to the "integralism" of Catholics and many evangelicals–are inadequate. He sees a way forward in the thought of Gudina Tumsa, who applies the Lutheran doctrine of the Two Kingdoms in some interesting ways.
Gudina (1929-1979) became the General Secretary of Mekane Yesus ("Place of Jesus"), the largest Lutheran church in the world with some 10 million members, which recently broke ties with various liberal denominations and is developing a relationship with the Lutheran Church Missouri Synod. He was arrested and killed by the Communist government that ruled Ethiopia from 1974-1991. (See this and this. For an excellent survey of his life and faith that hails him as a "saint," read this.)
His works are collected, along with a memoir by his wife Tsehay Tolessa, who worked closely with him and who was tortured for her faith, in The Life, Works, and Witness of Tsehay Tolessa and Gudina Tumsa, the Ethiopian Bonhoeffer.
Read John's post about his "political theology."
Whereas most theorists try to develop "the best" political system that is meant to last for all time, Gudina recognizes the transient nature of all earthly regimes. He concludes, drawing on both the doctrine of the Two Kingdoms and the doctrine of Vocation, that Christians can, within limits, function in and serve under virtually any temporal system. (Think of how Daniel, Esther, Nehemiah, and other Biblical figures served productively under pagan regimes, even when they became hostile to the faith.) In John's words,
What this suggests is that there is no single, valid-for-all-time Christian answer to the question of the "best form of government." That question can only be answered by reference to any number of contingent circumstances. In a monarchy, is the king wise? In a democracy, are the people virtuous? Ex ante, removed from any particular circumstance, these questions are entirely unanswerable. (Even St. Thomas Aquinas admitted a degree of ambiguity on this point.) But Gudina goes beyond Aquinas (and the integralists who claim to follow him) in working out an expression of Christian faithfulness in the midst of dramatic regime change. If God's kingdom is administered by way of two swords—temporal and spiritual—is it possible to live rightly when the former sword is blunted or broken? Gudina certainly believed so.
The issue for political theology is not so much constructing the best possible form of government. Rather, it has to do with the faithfulness of the individual Christian and of the Church, especially in the face of tumultuous social change, injustice, and hostility to the faith, as was the case in Ethiopia. And is also the case, in a different way, with us.
Illustration from the Gudima Tumsa Foundation.