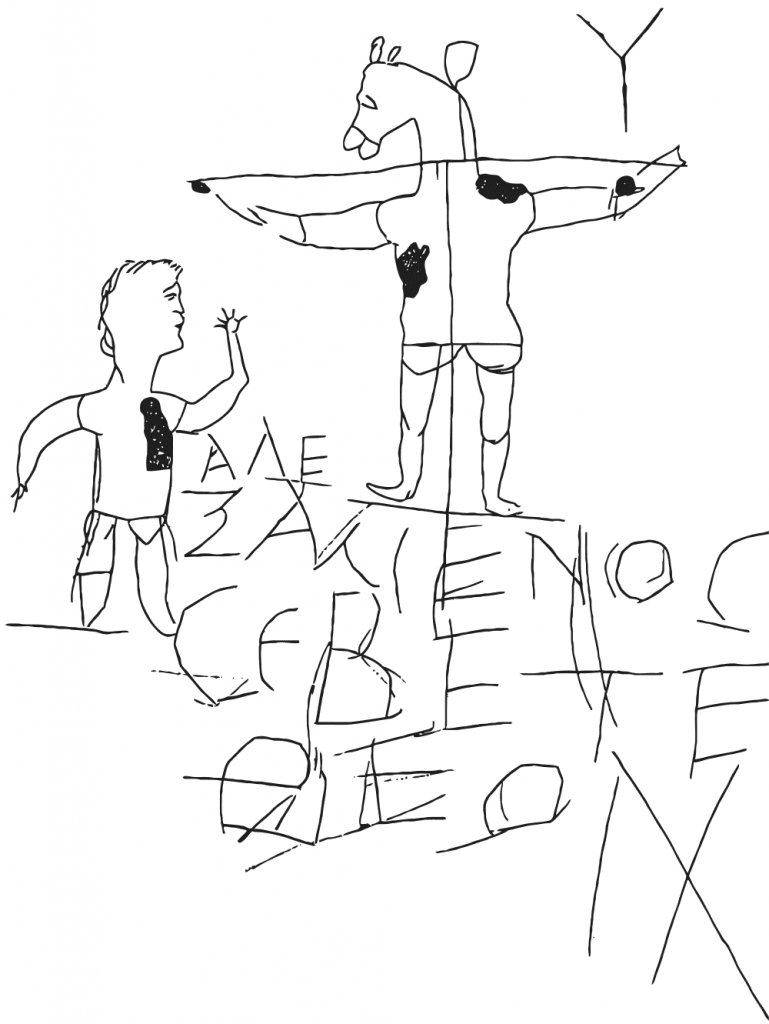 Crucifixion was a gruesome, shameful form of execution.  Two drawings of crucifixions from ancient Rome make that very clear and underscore the price that our Lord was willing to pay for our redemption.
Thanks to my fellow Patheos blogger, the Bible scholar Ben Witherington, for alerting me to this  visual history in his post The Earliest Image of a Crucified Person?
The drawing is a bit of graffiti from Puteoli,  Rome's major seaport, where St. Paul landed and found fellow Christians in Acts 28:13-14.  Archaeologists found it on the wall of a guesthouse that was being excavated and dated it from the time of either Emperor Trajan (98-117) or Hadrian.