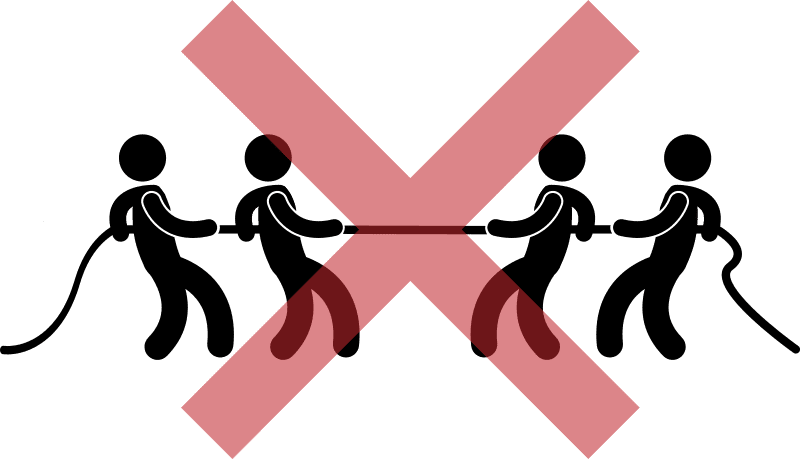 Our Bible class on Sunday started studying 1 Corinthians, and I learned some things about a passage that I had always wondered about:
I appeal to you, brothers, by the name of our Lord Jesus Christ, that all of you agree, and that there be no divisions among you, but that you be united in the same mind and the same judgment. For it has been reported to me by Chloe's people that there is quarreling among you, my brothers. What I mean is that each one of you says, "I follow Paul," or "I follow Apollos," or "I follow Cephas," or "I follow Christ." Is Christ divided? Was Paul crucified for you? Or were you baptized in the name of Paul? (1 Corinthians 1:10-13)
Is this what we see in Christianity today? "I follow Luther." "I follow Calvin." With the Catholics saying, just as we see here, "I follow Cephas (a.k.a. Peter). And the non-denominational and Restoration folks saying, "I just follow Christ." I think this can be a problem for us Lutherans. Luther himself hated that churches that agreed with his teachings were called "Lutheran," at first a term of abuse, but grudgingly accepted it as a shorthand to refer to what Luther believed. The better descriptor for his branch of the Reformation was "Evangelical." The "Calvinists" successfully switched their nomenclature to "Reformed." Thus, the Prussian Union, which forced Lutherans and Calvinists into one state church that was neither one nor the other was called "Evangelical and Reformed," a phrase that can also be found in the denomination that church body started in America , which later merged with the Congregationalists. But the word "Evangelical" has since been taken over by a whole array of other conservative Christians, many of whom now want to drop it as having acquired too many negative political connotations. "Lutheran" has the virtue of precisely defining what theology we follow. But some of us may need to be reminded that we don't put our faith in Luther, but in what and whom Luther told us to put our faith in: Christ, the Word of God, the Gospel. Certainly, to be a Lutheran means agreeing not with Luther in everything he wrote, but with the statements of faith in the Book of Concord, that comprise the Lutheran Confessions. But we subscribe to them only because we agree that they are faithful expositions of the Word of God. But is that sort of thing what St. Paul in his introduction to his Epistle to the Corinthians is referring to? In that letter, he will address many controversies, quarrels, and wrong understandings that the "Church of God at Corinth" is struggling with. St. Paul begins with asserting his own authority as an Apostle, but so is Cephas (the Aramaic word for "rock," rendered in Greek as "Peter"). "Apollos" is a Jew from the cosmopolitan city of Alexandria, described in Acts as "an eloquent man, competent in the Scriptures" (Acts 18:24). He helped evangelize Greece, particularly, as we know from Acts 19:1 and other references in the Corinthian epistles, Corinth. Scripture records that Apollos had to be corrected in his understanding of Baptism. "He knew only the baptism of John" (Acts 18:25); that is, "the baptism of repentance" (Acts 19:4). "But when Priscilla and Aquila heard him, they took him aside and explained to him the way of God more accurately" (Acts 18:26), that married couple teaching him the fullness of the trinitarian Baptism that bestows the Holy Spirit, which he evidently accepted. Similarly, Paul and Peter had a dispute over bringing the Gospel to the Gentiles (Galatians 2:11-14). But, eventually, the two came to an agreement on the matter (Acts 15:7-11). The point is, following Paul, Apollos, Cephas, or, for that matter, Christ did not involve accepting different men's teachings. They did not have different theologies. Unlike the differences between different church traditions today, these men were all in agreement. While agreeing with the danger of following human beings instead of Christ, I'm seeing that the main application of this text is to a different, though perhaps related problem: factionalism within congregations. The Corinthians were served by a number of apostles and missionaries: Paul, Apollos, Cephas, and probably others. They came to identify with their favorite teachers and played them off against each other. The equivalent in our time would be divisions over different pastors. The new pastor is not like the old one. Or, I don't like the new pastor, so I'm going to leave. Or, I chose this congregation because I like the pastor, and when he leaves, I am leaving too. The pastors we contend over tend to have the same beliefs. But, for whatever reason, we like one more than the other. And since different members have different preferences, congregations divide into factions. The Epistle to the Corinthians suggests one of the reasons. Recall that Apollos is described as "an eloquent man" (Acts 18:24). Paul, as he admits, is not eloquent (1 Corinthians 1:17). He goes on to make the case that what is important is neither eloquence nor human wisdom but the power of the Cross of Jesus Christ. One reason we like one pastor over another is his sermons. Some pastors are really eloquent. And that's good. But, in itself, that is no reason to exalt one pastor over another similarly faithful pastor. Our Pastor Moerbe, leading the Bible study, told about some classic posts by Rev. William Cwirla, talking about his two favorite and most influential preachers, both of whom were also professors at Concordia Seminary in St. Louis. One, Dr. Kenneth Korbe, was flamboyant and forceful, wearing cowboy boots under his robes and pulling no punches. The other, Dr. Norman Nagle, buried his face in his manuscript as he read it in a quiet voice, and yet, "these were some of the finest sermons ever preached in the St. Louis seminary chapel." The two had opposite styles–though the same beliefs–and yet the Word of God came through powerfully in both of them. (Read Pastor Cwirla's description of them both at the links.) Congregations, of course, can form factions around other people, with some favoring one influential layman or laywoman against others, or against the pastor. "The church of God that is in Corinth"–note what that says: the church of God is universal, but it is also "in" Corinth, as it is in all of our particular locations today–was likely very small, Pastor Moerbe observed, much like our small congregations today. As some of you know from bitter experience, such factionalism has devastated many congregations. And this should not be. In the words of St. Paul, "I appeal to you, brothers, by the name of our Lord Jesus Christ, that all of you agree, and that there be no divisions among you, but that you be united in the same mind and the same judgment" (1 Corinthians 1:10). So thanks, Pastor Moerbe, for a stimulating and edifying Bible Study! Illustration by By Sgomag – Own work, CC BY-SA 4.0, https://commons.wikimedia.org/w/index.php?curid=53691880 NOTE: This post was supposed to go up yesterday, but technical problems with my software kept that from happening. Thanks to the Patheos tech people for their quick attention to my problem and for getting things fixed. I appreciate how some of you worried about me!