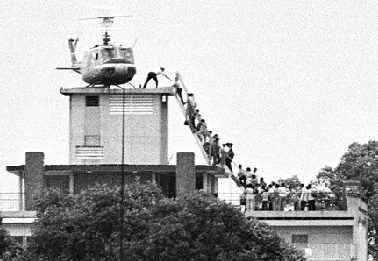 Once again. panic-stricken Americans are trying to get out a country as enemy soldiers get closer and closer, with the U.S. Embassy madly shredding documents and smashing equipment before our few remaining military forces escort them to safety.
History is repeating itself as the Fall of Saigon is being replicated in the Fall of Kabul.  After 20 years of heroic sacrifice on the part of our military men and women, the U. S. government is abandoning Afghanistan to the Taliban.
We did not learn what were identified decades ago as "the lessons of Viet Nam":  Don't start a war unless you know what its end point would look like.  Don't start a war unless you are willing to commit to overwhelming force that would lead to victory.  I would add these:  Don't start a war as an act of nation building.  Don't start a war to impose democracy and freedom on societies that lack the culture for them.