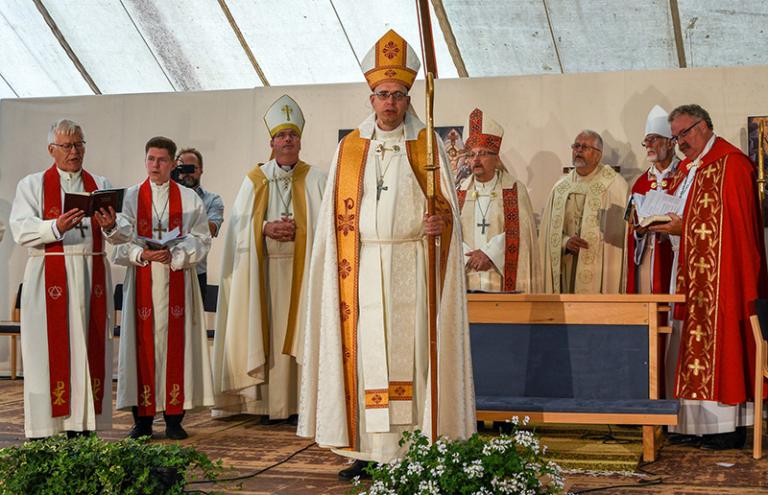 In more news about Christians being prosecuted in Finland for disapproving of homosexuality, the Rev. Dr. Juhana Pohjola, who will be tried for his part in the publication of a tract on Biblical sexuality, has been made a bishop.
On August 1, he became the bishop of the Evangelical Lutheran Mission Diocese of Finland (ELMDF), a church body that in 2019 entered into full altar and pulpit fellowship with the Lutheran Church Missouri Synod.
The latest Lutheran Witness has an excellent article on the subject by Kevin Ambrust, who goes into detail about the consecration, the Evangelical Lutheran Mission Diocese, and the controversy surrounding Bishop Pohjola.