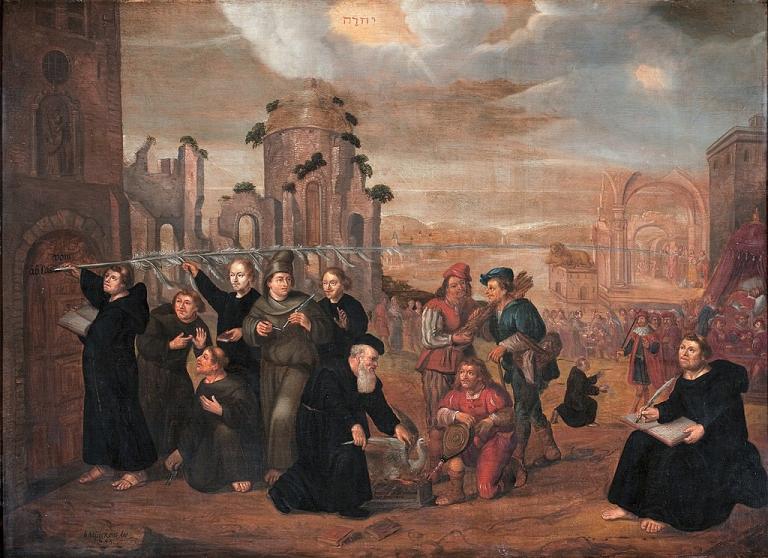 In this political season and amidst the debates about liberal democracy, we would do well to reflect on the political influence of the Reformation.
Hillsdale professor of politics Adam Carrington sums up that influence in his RealClear Religion article On October 31, Remember the Political Contributions of the Reformation.
With the Reformation teaching of "Sola Scriptura," he says, the authority of a written text (the Bible) was held to be greater than that of a human ruler (the Pope).  This gave us the concept of the rule of law, particularly as seen in the role of the American Constitution.