I just finished a tribute to Reverend Howard Finster this morning and thought I'd share it. (Colored inks on board.) Click on the image to enlarge it see it close up.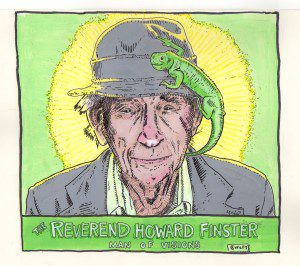 Anyone familiar with the tribute art to the great folk musicians of the past by William Stout or Robert Crumb will recognize their influences. I'm thinking about doing something similar for folk artists and backwoods types I like. This is the first.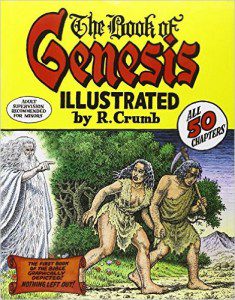 For a little taste of Howard Finster, scroll down to the bottom of the page and check out a trailer to a documentary about him.
And speaking of R. Crumb
, I'm planning a three part review of his controversial 2009 "graphic novel" The Book of Genesis. It occurred to me that I am one of a very small handful of conservative clerics qualified to review it. (I may be the only one!) Stay tuned. Hopefully I'll have the first part of the review up tomorrow. To tide you over, here are a couple of other treatments on Patheos.
http://www.patheos.com/Resources/Additional-Resources/Sex-the-Body-the-World
http://www.patheos.com/blogs/johnshore/2009/12/r-crumbs-monumental-book-of-genesis-illustrated/