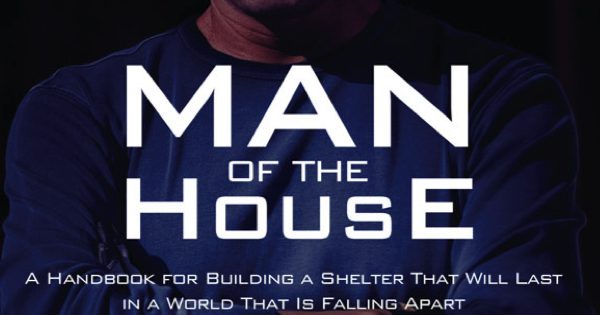 I'm pleased to announce that my latest nonfiction book is available for preorder from my publisher. It is titled, Man of the House. And its subtitle tells a tale: A Handbook for Building a Shelter That will Last in a World That Is Falling Apart.
But it doesn't tell the whole tale.
For years I have been angered by people who have no interest in understanding premodern households, but have no hesitation condemning them as the source of so much that is wrong with the world. Their tendentious reasoning is transparent to anyone who has spent any time thinking about how the world really got to its current state. These people are not just ignorant, they're guilty of libel. And the libel is levied in the service of bureaucracy.
The reason that these people insist that the past is full of liars and cheats is because they would like to divert your attention away from the lies we live by today.
But the house of lies we live in today is showing signs of impending collapse. Modernity is top-heavy and fragile. We all feel it in our bones. And the Humpty Dumpty economy wants us to do anything we can to keep it from falling–including selling our children into debt-slavery and even forcing women into corporate wage-slavery.
I've spent a lot of time around people who think that men are evil and that the old paterfamilias was nothing more than Hitler on a small-scale. These people are fools. Worse than that, they're guilty of patricide and theft. It is about time someone told the tale of the paterfamilias and not only what we owe to him, but how he can come roaring back.
If this is the sort of thing you'd like to know more about, well, I've got the book for you.
I don't spend much time rebuking the enemies of the paterfamilias. That's dull, ugly work. It's necessary, but that's not what this book is about. Instead I try to show how the paterfamilias is needed more than ever and how a young man can become one.
Now, I'm a pastor in the Reformed tradition. And while I believe that tradition is uniquely situated to support the paterfamilias in his work, this book is intended for a broader audience. If you're looking for straightforward presentation of what it means to be
the man of the house
with support from some of the best thinking found in western civilization, I think you'll like what you'll find here.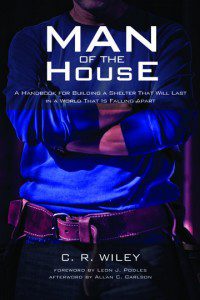 To conclude, here are some kind things men I respect have said about the book.
"With wit and flair and a manly willingness to face the facts of life, Wiley shows us how to have a real household ​rather than a chilly wayside inn, and how to help build again the real local communities that require such households for their existence. Without a recovery of manhood, it is not going to happen. Pastors, this book is for you, too."
–Anthony Esolen, Providence College; author of Out of the Ashes: Reclaiming American Culture, and Real Music: The Timeless Hymns of the Church
"C. R. Wiley's Man of the House is a worthy and valuable heir to the great tracts on the foundations for a good life in this world as penned by the Puritan worthies, by reformers such as Martin Luther, by the Church Fathers of the early Christian Centuries, and even by the Greek philosophers."
–Allan C. Carlson, President Emeritus of The Howard Center for Family, Religion and Society; author of Family Cycles: Strength, Decline & Renewal in Domestic Life, 1630-2000.
Here's the link to my publisher: Man of the House, by C. R. Wiley
If you'd like to be notified about new posts on this blog, become a fan of Paterfamilias Today on Facebook.