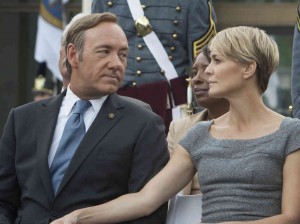 In yesterday's post, I began to explore the questions posed to me by W. David O. Taylor about why marriage is often treated in such an unseemly light in much of current TV and film.
Having addressed the divide between what is being pitched or written in Hollywood and what is being made there, a divide whose numbers alone would likely assure Taylor that more redeeming efforts of the kind he describes are being made than meet the screen, I now come to the heart of his inquiry.
Is there any reason why the complexities and tensions as well as pleasures and inherent "goods" of traditional marriage no longer capture the imaginations of producers and writers? Is it a dramatically uninteresting subject matter? Is the fact that over 50% of today's marriages end in divorce a reason why writers cannot imagine it any other way? Is it a matter of a "trend"?
It's hard not to hear each successive question for its rhetorical effect. My first response was to add one of my own to the list: is a generally disenchanted picture of marriage in our entertainment climate an unconscious, cultural form of collective self-amelioration, by which we come away feeling better about our own marriages in comparison?
I'm partly joking, and partly not. My most recent viewings at the big and small screen have been Wolf of Wall Street and the first season of House of Cards; both preceded the query from Taylor, but it's hard to imagine better samples from each industry that attest to the point behind his questions: marriage often gets a pretty bad rap in Hollywood.
Sure, my wife and I have our issues, our bad days and occasional urges for hand-to-hand combat; but those people really have it rough. At least our marriage lives up to its God-given purposes and commitments; at least the love we profess is actually love, and not a misnomer for the coked-up lusts the Belforts indulge in Wolf of Wall Street, or the cold-blooded ambitions the Underwoods share in House of Cards.
(Mind you, I don't lump House of Cards and Wolf of Wall Street in the same category; the former is first-rate drama, the latter third-rate dreck.)
So perhaps I come away from such films or shows feeling the way I do when we visit friends whose homes happen to be more trashed by their kids than ours is by our own: well, at least we're not going home to this much of a mess.
Of course, examples of films and shows that give marriage its multi-faceted due abound, like those Taylor cites in his query. When he asks if there are "non-Christian writers performing this task," my mind immediately went to Vince Gilligan, the creator of Breaking Bad.
Gilligan defined himself in an interview as once-Catholic-turned-agnostic, but as I wrote in a previous post that extolled the series upon its finale, no other show in recent memory has been so true to the biblical principle of you reap what you sow—despite the fact that it never once mentions God.
Another of the show's outstanding virtues was how it tracked so faithfully the dissolution of a sympathetic marriage whose bonds are corroded bit by bit with dishonesty and mistrust.
I recently worked on the first season of The Americans for FX, a show about a pair of Soviet spies posing as happily married American suburbanites while attempting to infiltrate early Reagan-era D.C. The series hardly presents a traditional marriage with quotidian ups and downs, good and bad alike, but I believe part of the show's success is due to its sincere meditation on marriage by way of an ironic conceit: a match made not in heaven but the Politburo leaves its impostors seventeen years later (at the start of the show) with all the baggage, attraction, hopes, and recriminations of a good old-fashioned marriage.
Perhaps a subtle but powerful analogue attends any married couple watching the show: brought together by forces much larger than our separate selves, my spouse and I on some level remain strangers to one another, but we're in this together.
Most marriages have enough to contend with in and of themselves, apart from such additional burdens as the meth business in Breaking Bad or the Soviet intelligence agenda in The Americans. But what does it say that ordinary marriage gets some of its better close-ups in shows like these?
As for all the safe bets regularly made in TV and film that present a lamentable picture of marriage without its full spectrum of "complexities and tensions as well as pleasures and inherent 'goods,'" as Taylor describes, let's face it: the Apostle John had it right in his first epistle with the claim that darkness often holds us more in thrall than the light.
Having written for Boss, whose Tom and Meredith Kane make the Underwoods of House of Cards seem quite balanced in comparison, I can bridge John's claim and Taylor's query with a certain witness or confession: It's simply easier to write toward the darkness than the light. In part this fact inheres necessarily in drama, whose primary engine is conflict, and only allows for redemptive stories by traversing from darkness to light.
But marital stories onscreen are just as likely to circle the drain in darkness instead.
As the poet Jack Gilbert once pointed out in a workshop, the history of fine art has had a far harder time imagining heaven than hell. Thus I wonder if the failure of imagination that Taylor wonders about has less to do with divorce rates, trends and calculations "behind (closed) studio doors" than human nature itself.
Any honest studio executive will admit he or she more often than not is in the business of guesswork behind those doors. A proposal is made in the form of a pitch or spec script; a decision ensues, and if affirmative, then, at least, an initial commitment. And then you hope for the best.
Kind of like marriage.
Bradford Winters is a screenwriter/producer in television whose work has included such series as Oz, Kings, Boss, and The Americans. His poems have appeared in Sewanee Theological Review, Spoon River Poetry Review, and Georgetown Review, among other journals. He lives in Brooklyn with his wife and three children.