"So what does Christianity have to do with the defecation problems of the world?"
That's a question posed in Gospel for Asia (GFA) special report "Saving Lives at Risk from Open Defecation: Using Outdoor Toilets to Improve Sanitation."
The report, written by bestselling author and speaker Karen Burton Mains, takes an in-depth—and, at times, personal—view concerning open defecation problems around the world and those specific to Asia.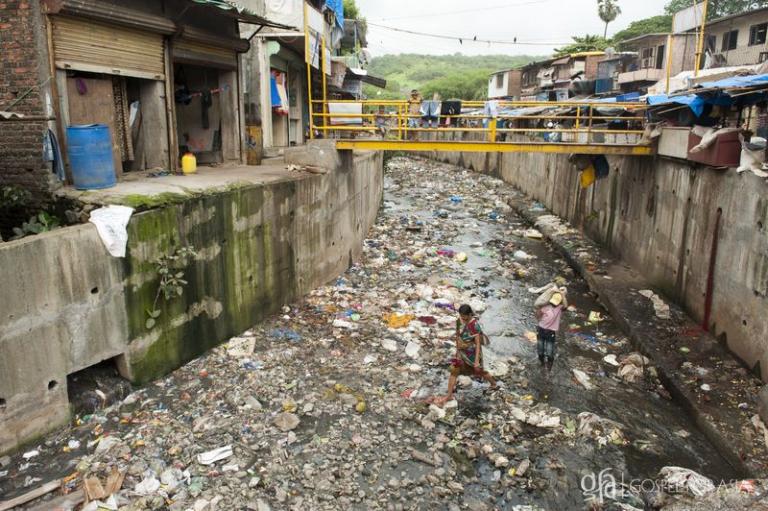 Here's an excerpt:
Talking Openly About Open Defecation

Another key dilemma in this discussion—open defecation, hardly a dinner-table topic or a mission committee agenda item—is the fact that accessibility to toilets does not always indicate usage. Changing habits is mostly a matter of changing mindsets in the face of the stranglehold of deeply entrenched beliefs.

Elizabeth Royte, in a comprehensive August 2017 National Geographic Magazine article, reports visiting Parameswaran Iyer, India's secretary of drinking water and sanitation, in 2016. A hand-numbered sign on his wall tracks progress.

"You see that?" he asks. "One hundred thousand is the number of villages that are ODF today." (ODF is the acronym for open defecation free).

Royte reports working the internal math: "Just 540,000 to go, I note; three years before Modi's deadline."

Other players, including the World Bank, the Bill and Melinda Gates Foundation (with $40 million dollars in prize money allocated toward innovative approaches to new toilet technologies), hundreds of concerned social entrepreneurs, engineers with altruistic motivations, East Asian water initiatives, and countless faith-based organizations are tackling the seemingly intractable worldwide dilemma of toilets, sanitation systems and sullied water.

What drives all this magnitude of interest, field research, consortiums and consultations on sanitation/water projects, awarding of grants and money prizes? Disease—plain and simple. Both waterborne and airborne. Some 1.5 million people die globally each year from polluted water diseases alone.

Facing the Facts about Toilets

Elizabeth Royte, who is a sanitation expert traveling widely and reporting extensively, summarizes that "Indian PM Modi aims to build more than 100 million new toilets in rural areas alone by 2019." But she notes that "deep-seated attitudes may present an even bigger barrier to improving sanitation than a lack of pipes and pits."

That being said, let's first look at the data regarding the state of toilets and open defecation in Asia. Then let's examine what development organizations, sanitation technologies and mission groups, namely Gospel for Asia (GFA), are attempting in order to help Asia become ODF.

Starting with a global overview, key facts regarding sanitation highlighted by the World Health Organization are:
Mains, who has traveled extensively, visiting at least 55 countries, also gives some personal and quite humorous examples of experiencing some of the world's sanitation problems.
In the refugee camps of the world, my travel companions and I held ridiculous discussions as to who had invented squat toilets—men or women? Someone shot a photo of me holding a rickety latrine toilet door upright while a woman co-worker trusted me to guard her privacy while she did her business inside. I am laughing, howling with laughter really, at a ridiculous situation, but this is, for most of the world, not a laughing matter.

Extrapolate. What if there was no female friend to hold your door? What if the floor around your squat toilet inside was filthy and you had to pull up your sari and rest the top half of the door against your forehead to keep it from falling? What if you believed that the little structures, dark and dank and scary inside, were really inhabited by demons?

Smelling an overflowing latrine from 20 feet away might persuade even a Westerner to think similarly, even if only metaphorically. In truth, I don't like the few outhouses I've been forced to use in the States, nor many of the spooky national park public facilities, and I certainly avoid, if I can help it, those portable potties hauled in on trucks for public events or construction work sites.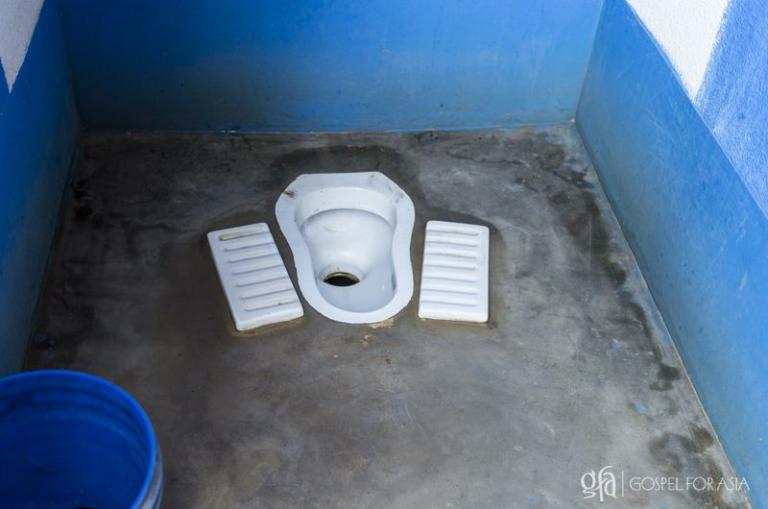 Now, while Modi has emphasized improved sanitation, it's worthwhile to note that India has been struggling with these issues even before winning independence from Great Britain in 1947. In fact, Gandhi insisted, "Sanitation is more important than temples." Now, however, due to population growth, a conundrum exists: While the percentage that practice open defecation has dropped substantively, birth rates are creating an environment where more people live in geographic locations where fecal exposure is increasing, not decreasing.

Today, some 157 million urban dwellers—that would be 37 percent of the urban population—lack a safe and private toilet.
Some 315,000 children under the age of 5 die each year from diarrhea. Underweight impoverished mothers give birth to underweight babies. Worldwide, stunting affects an estimated 165 million children under the age of 5.
And all of the above and much, much more could be cured and eliminated by the installation and use of proper sanitation systems in slums, hamlets, rural villages and large cities across India and Asia.

Eventually, I brought the accumulated exposure of my world travels—some 55 countries in all—and the learning I had gathered through journalism research and the actualities of dragging through camps and slums to the board table of Medical Ambassadors International (MAI), a global faith-based health organization.

The former international field director of MAI, now working to create a coalition of some 250 mission groups and development organizations implementing the MAI teaching methodology, made a statement I thought about for years.

"I never realized," he said, "that I would eventually measure the impact of the Gospel by how many toilets had been built in a village."
Want to read more of what Mains discovered about saving lives at risk of open defecation? Gospel for Asia (GFA) website has the complete article. After reading it, let us know what you think or if you've ever been in a situation where you had to…defecate in the open.
=====
For more blogs on Patheos from Gospel for Asia, go here.
Go here to know more about Gospel for Asia: GFA.net | Wiki | Flickr
 For more information about this, click here.