Unusual as it may be, today is both Valentine's Day and Ash Wednesday. Although one day is celebrated by the giving of chocolates and flowers and the other day is commemorated by beginning 40 days of fasting, no matter how you look at it, today is a day about love.
Modern-day Valentine's Day celebrations are between those who share a mutual bond of love, which often includes gifts and sweet notes. The historical significance of Valentine's Day is very different than today's celebrations, but it too is about love. A roman priest, St. Valentine, performed secret marriages in response to an edict issued from church-persecutor emperor Claudias that said no young couples should be married. St. Valentine was later caught and martyred for his determination to uphold the Biblical importance of marriage.
Ash Wednesday begins the season of Lent in anticipation of Easter Sunday. Many believers across the globe will choose to fast from something—often a food, drink or source of entertainment—in order to seek the Lord in a deeper way and prepare for the joyous morning of Resurrection Day. Because of the love God poured out on the world through His Son, Jesus Christ, and because of the love we now carry in our hearts toward Him, we can use this time to contemplate His great sacrifice on the cross and His unconditional love toward His children.
It's all about love.
And because we carry this love of God within our hearts, it flows out of us to impact the lives of others whom God loves. At Gospel for Asia, that's how our ministry works, both in Asia and here in the United States. Ministry, sacrifice and joy are all birthed out of our love for God.
Ratan's life is evidence of how God-given love can overflow into another's life and produce incredible transformation.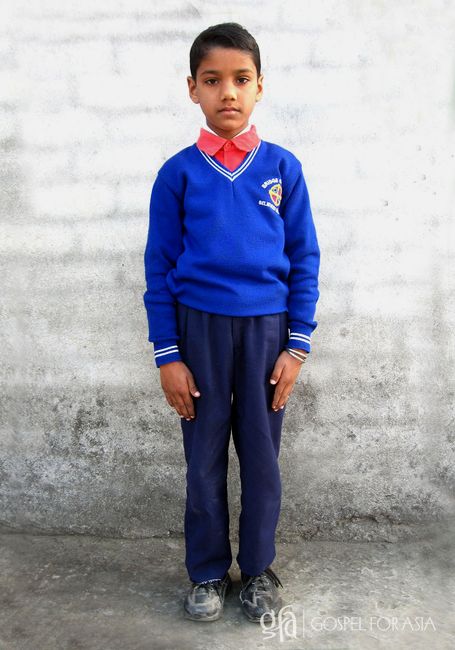 If you had met Ratan 11 years ago, you would have seen a skinny 5-year-old boy who had no friends. He would likely have been too shy to speak to you. You might have even noticed a slight scowl on his forehead indicating the headaches, fever and joint pain his young body frequently suffered.
If the rest of Ratan's life was to be as difficult as his first five years, his future would be bleak. But God reached down and transformed this little boy, who today dreams of serving his nation and aiding his fellow countrymen.
An Unpromising Future
An addiction to alcohol kept Ratan's father from working to provide for the family, so it was up to Ratan's mother, Sarla, to meet the family's needs. Although she had never received an education, Sarla managed to run a shop and keep her family out of deep poverty. The income helped, but it stretched thin among her three children and five other family members living in her small house.
Young Ratan struggled with physical weakness and faced challenges socially, too. He struggled in his studies and spent much of his time at home, too fearful to speak to others or make any friends. At this rate, a bright future seemed unlikely for the scared and sickly little boy.
Receiving Education, Courage and Joy
But then Ratan was enrolled into a Gospel for Asia-supported
Bridge of Hope
center in his village. The Bridge of Hope staff had recognized Ratan's need for assistance and decided to give him the opportunity to participate in the activities at the center and receive help with his education.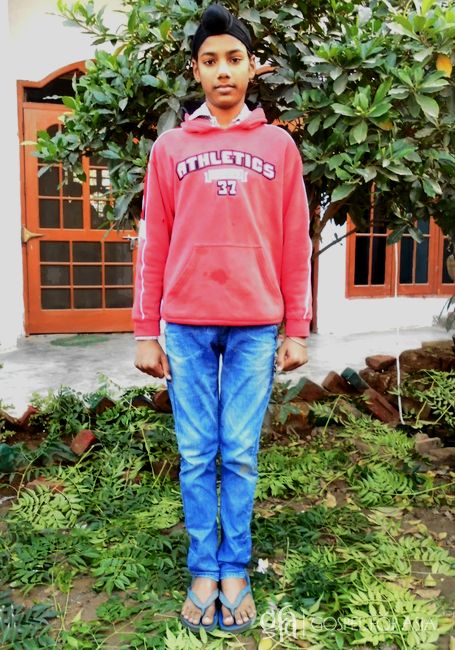 Ratan flourished at the Bridge of Hope center. Through the daily meal and the hygiene items he received, his sicknesses faded away, and he gained the strength of a normal young boy. He also grew stronger academically and improved in his studies.
The Bridge of Hope teachers and staff invested in Ratan's life, encouraging him to take part in extracurricular activities. The teachers' caring involvement in his life touched Ratan's heart.
Soon after joining the Bridge of Hope center, Ratan was dancing, singing and playing with the other children without hesitancy.
A Brighter Future for the Whole Family
As Ratan attended the Bridge of Hope center, his mother observed her little boy making progress in his life and watched his attitudes change. Soon, she also began developing the good habits Ratan was learning.
Even Ratan's father experienced transformation. His alcoholic lifestyle changed, and later he found a job as an electrician to help provide for his family's needs.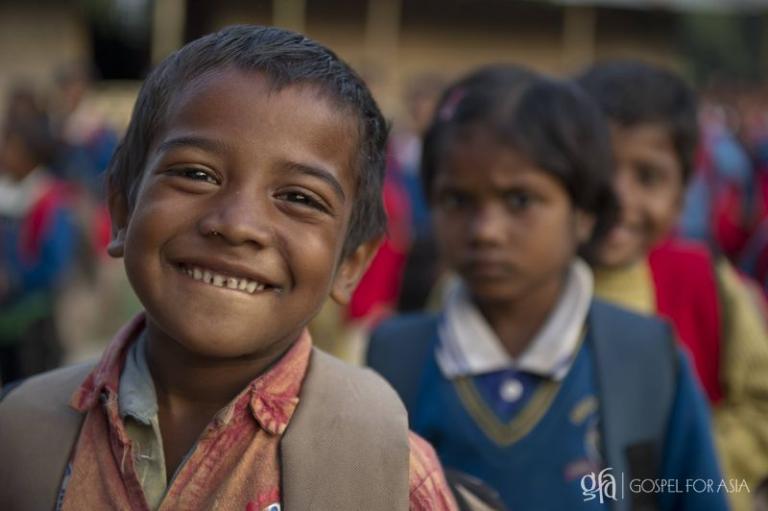 "I would like to thank Bridge of Hope," Ratan said, "because it changed my life by giving me every [opportunity], and more thanks for uplifting my life."
Ratan—once too shy to talk to strangers—now aspires to serve alongside his countrymen. He admired the love and concern for others that was demonstrated at the Bridge of Hope center and embraced those same values, laying a foundation in Christ that can guide him wherever he goes in the years to come.
And that's what Bridge of Hope is about; that's what Gospel for Asia is about. It's all about helping those who can't care for those they love and showing God's love to those who feel alone.
Today, whether you are excited about Valentine's Day or Ash Wednesday, remember God's great love for you. He calls His children "Mine" and loves them with an everlasting love. Why not remind someone you love of God's love today?
"Do not fear, for I have redeemed you; I have called you by name; you are Mine!" —Isaiah 43:1b (NASB)
=====
Comment below to share with us how you're celebrating God's love today!
=====
Click here, to read more blogs on Patheos from Gospel for Asia.
Go here to know more about Gospel for Asia: GFA.net | Wiki | Flickr