We are all familiar with the story recorded in the Gospels when some parents "brought their children to Jesus so he could touch and bless them" (see Mark 10:13 NLT). But His disciples rebuked the parents for not giving Jesus the proper respect due to a rabbi of His importance.
We are also familiar with Jesus' characteristic response. The Gospel writers said that He was more than a little displeased, not with the parents, but with the disciples who were trying to keep the children at bay.
Rather, Jesus did not want anyone to hinder the children from coming to Him. He explained that we all need to become like children in our hearts to receive the Kingdom of God. Then He gathered them up in His arms and, as they say in the South, "He loved on them."
I cannot think of anything that any child wants more than anything than being loved on.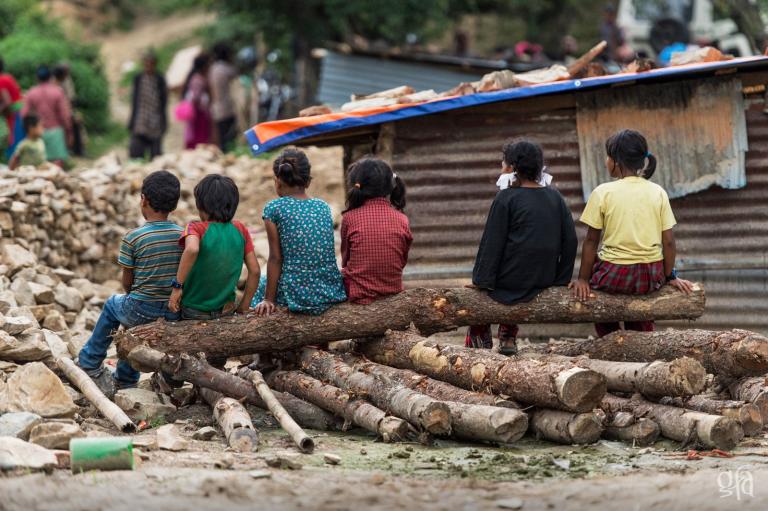 Have you ever noticed that Jesus never ordered or commanded the children to come to Him? They came to Him because they wanted to. Why do you suppose they would do that? I believe that children wanted to come to Him of their own accord because they had seen His love as He traveled in and around their villages.
They may not have understood theology, and we have no record that He taught them any, but they knew by His reputation and their observation that Jesus was loving and kind and that being in His arms was a safe place to be.
There is a message here for us. We should interact with children with the very same love and kindness that Jesus did. And if we treat them (and others) just like Jesus did, they should be able to readily see Christ's love and kindness in us.
GFA helps sponsor 70,000 children in Bridge of Hope centers throughout much of Asia because of Dr. KP Yohannan's God-given vision of hope born out of the love and kindness of Jesus working through him.
Our service to the children of Asia has been blessed with the dedicated staff at Bridge of Hope centers who demonstrate that same love and care in their lives.
Over 70,000 children experience love offered to them at Bridge of Hope centers in Asia. Our arms are open wide to embrace these children and to provide some of the most basic essentials necessary to face the future equipped with hope.
They receive tutoring to help them excel in education.
They receive a nutritious meal to help them to prosper physically.
They receive regular health exams to help them to maintain medical health.
They are taught practical and social skills that will support their efforts to succeed as an adult.
Having said that, there are still many in the program who do not yet have permanent sponsors. These kids need some people who will remove the hindrances and help them excel with full assurance that they will be able to remain in this safe place during the remainder of their childhood.
Parents want their children to come. We want them to come. You can help them come.
Their lives will be changed as they find renewed hope and experience the welcoming love of Jesus in the arms of those serving as staffs.
---
Learn more about children who need support.
Learn what you can do to "Let the Children Come."
Click here, to read more blogs on Patheos from Gospel for Asia.
To read more posts on Patheos on Bridge of Hope, go here.
Go here to know more about Gospel for Asia: Flickr | GFA | GFA.org | Facebook