Wills Point, Texas – GFA Special Report (Gospel for Asia) – Discussing the worldwide strategies and efforts for malaria prevention, to one day create a world where no one dies of malaria.
Bringing Hope to the World
The fight against malaria has been a multi-faceted one, receiving renewed attention in the late 1990s with the 1998 formation of the Roll Back Malaria Partnership, a global network to coordinate efforts among governments, UN agencies, international organizations and affected countries. Following that, the Global Fund, which fights malaria, AIDS and tuberculosis by providing grants to countries addressing those problems, was established in 2001.
Numerous charities have formed in the wake of these actions; one of the largest is Malaria No More. Its inception came at a White House event in 2006 that launched former President Bush's malaria initiative. Nothing But Nets is the United Nations' campaign to end malaria and enjoys broad support. Imagine No Malaria was launched by the United Methodist Church and partners with Nothing But Nets. In addition to raising money for nets, Imagine works on malaria prevention and education, including distributing malaria advocacy kits for churches.

Major Christian ministries are also active in anti-malaria work, such as Samaritan's Purse, Compassion International and World Vision. The latter's Malawi arm announced in mid-February that it would distribute 10.9 million treated mosquito nets by the end of 2018 as part of that African nation's malaria-control program.
"As World Vision Malawi (WVM), we have never undertaken such a mass campaign, but through close collaboration with the Ministry of Health and the Global Fund Country Coordinating Mechanism, we are going to achieve this," said Charles Chimombo, WVM's director of programs.

Among lesser-known, but no less effective, efforts on the ground are those by such ministries as Gospel for Asia (GFA). Based in Wills Point, Texas, for more than 30 years GFA has provided humanitarian assistance and spiritual hope to millions across Asia.
In addition to such services as feeding and educating thousands of needy children, offering free medical care and training, and drilling clean water wells, the ministry distributed 600,000 mosquito nets in 2016.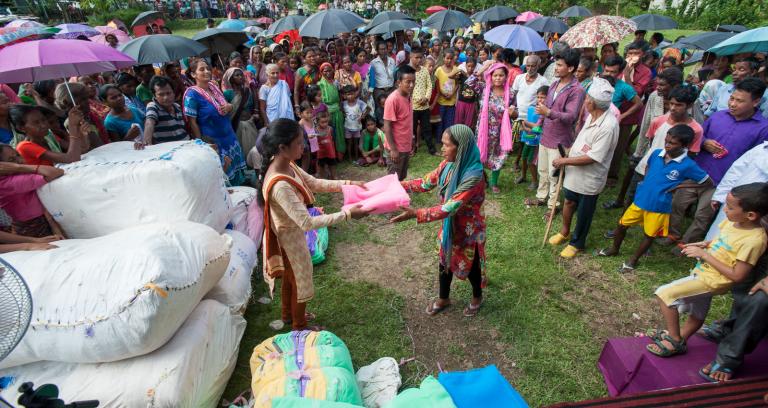 "In many cases, simple changes can create a profound difference in everyday health," said KP Yohannan, founder and director of GFA. "Christ calls upon us to care for the poor, which is why we are there to offer tools like mosquito nets, which can literally make the difference between life and death."
One case study of a family helped by such gestures involves a couple named Jitan and Shara and their two children. Living in an area where temperatures commonly soar above 100 degrees for weeks left Jitan, a laborer in the fields, a prime target for the mosquitoes breeding in nearby stagnant ponds and water reservoirs.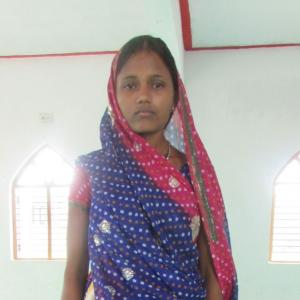 In 2015, one of those mosquitoes bit Jitan and injected malaria parasites into his body.
Fortunately, medical treatment (and prayers from Shara and her father) enabled Jitan to recover after three weeks.
Five months later, the GFA-supported pastor at Shara's church put her name down as one of 150 recipients for an upcoming GFA-supported mosquito net distribution. Not only did the fabric mean safety at night from mosquito bites, but to Shara it also symbolized how God saw even their smallest needs.
"My husband suffered with malaria fever," she said. "Consequently, he is physically weak. But this mosquito net will be protection for my family now."
The gift touched Jitan's heart as well.
"Christians not only pray for people, but they also fulfill the basic needs of people in the community," he said.
One night, as they crawled under the safety of their net, he told Shara: "Really, the Lord Jesus is fulfilling our basic need."
Strategic Battle on Malaria Prevention
When the Gates Foundation adopted its "Accelerate to Zero" strategy in late 2013, it established a core set of foundational principles to make progress toward the goal of eradicating malaria, which it defined as removing the parasites that cause malaria, not simply interrupting transmission.
It sees new drug regimens and strategies as key to that goal, saying clinical cures for individuals do not eliminate the parasites responsible for transmission.
The majority of infections occur in asymptomatic people, who are a source of continued transmission. A successful eradication effort will target such infection through community-based efforts.
Emerging resistance to current drugs and insecticides is a threat to progress, which must guide the use of current tools and development of new ones. And since malaria is biologically and ecologically different throughout the world, strategies must be developed and implemented on a local or regional level.
Nearly five years later, how is the fight proceeding? WHO's latest malaria report shows some bright spots, such as 44 countries reporting less than 10,000 malaria cases in 2016, compared to 37 nations in 2010.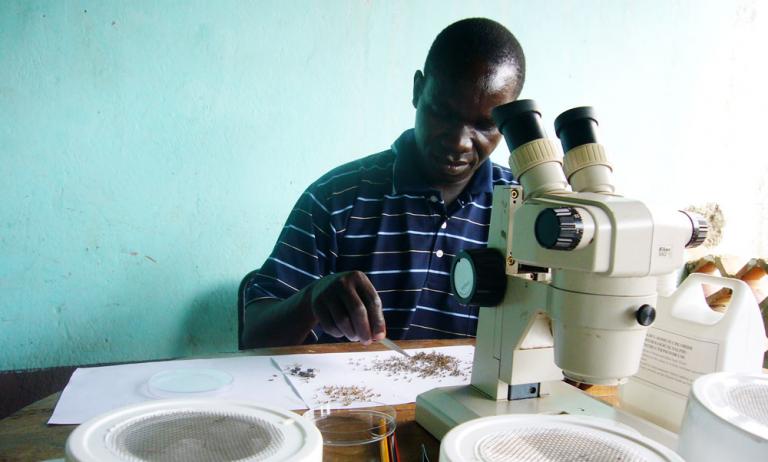 There is also better access to tools for malaria prevention, such as insecticide-treated bednets, and the testing of suspected cases in the public health sector has increased in most regions. Except for the eastern Mediterranean region, where mortality rates have remained unchanged, all regions reported declines in mortality between 2010–2016.
Yet, despite an unprecedented period of success, Dr. Noor says the corresponding slowdowns in mortality decline in some regions, coverage gaps and lack of medical care have slowed progress.
"Identifying what is behind this trend is difficult to pinpoint," he says. "In any given country, there may be a multitude of reasons as to why the burden of malaria is increasing. Factors impacting progress could range from insufficient funding and gaps in malaria prevention intervention to climate-related variations."
In its latest report on malaria, WHO set global targets for 2030 to achieve its vision of a world free of the disease. The three pillars of its plan:
Ensure universal access to malaria prevention, diagnosis and treatment
Accelerate efforts toward elimination
Transform malaria surveillance into a core intervention.
Accompanying each target are preceding milestones in 2020 and 2025. The four include:
Reduce malaria mortality rates globally compared with 2015 by at least 90 percent.
Reduce malaria case incidence globally compared with 2015 by at least 90 percent.
Eliminate malaria from countries in which malaria was transmitted in 2015—at least 35 countries.
Preventing re-establishment of malaria in all countries that are malaria free.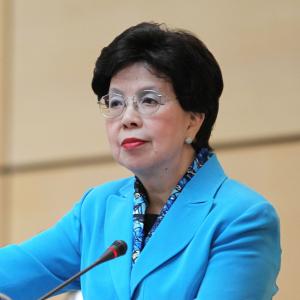 Director General Dr. Margaret Chan said a major "scale-up" of malaria responses would not only help countries reach 2030's targets but would also contribute to poverty reduction and other development goals.
"Recent progress on malaria has shown us that, with adequate investments and the right mix of strategies, we can indeed make remarkable strides against this complicated enemy," she said.
"We will need strong political commitment to see this through, and expanded financing. We should act with resolve, and remain focused on our shared goal to create a world in which no one dies of malaria."
Few would argue with those words.
---
Fighting Malaria – A Chilling Disease: Part 1 | Part 2
This article originally appeared on gfa.org
To read more on Patheos on the problem of Malaria, go here.
Click here, to read more blogs on Patheos from Gospel for Asia.
Go here to know more about Gospel for Asia: GFA.net | Wiki | Flickr | GFA | GFA.org