WILLS POINT, TX – Gospel for Asia (GFA) – In his account of the Gospel of Jesus Christ, Mark shares the story of a rich young ruler who had inquired of Jesus, "What shall I do that I may inherit eternal life" (Mark 10:17). Jesus essentially told him that he needed to live a perfect life, reciting several of the Ten Commandments to him.
The young man replied that he had faithfully followed the commandments all of his life. Mark then records that Jesus looked at him lovingly and said that he needed to do one more thing. He needed to "sell whatever you have and give to the poor, and you will have treasure in heaven" (Mark 10:21).
Jesus invited him, once he had given all that he had to the poor, to "come, take up thy cross, and follow Me" (vv. 21).
Do you wonder what you would have done had you been that rich young man? The truth is, I wonder what I would have done?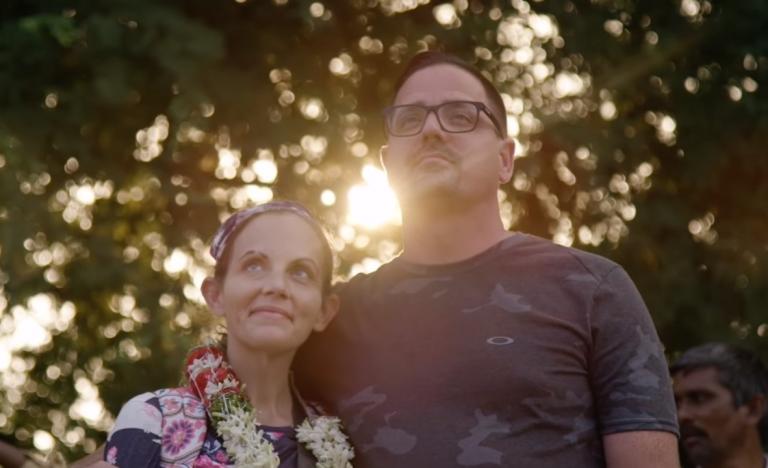 We spend so much time thinking about what we are able to accumulate in pleasures and treasure that we fail to measure what the Lord expects us to do with what we have. Our lifestyle is so much about ourselves and self-gratification that we have, as a culture, forgotten about sacrificial giving.
Jason and Melanie understand sacrificial giving. They have given and given and given again to support the work of Gospel for Asia (GFA)-supported ministries, often forsaking their own needs or amending their plans for the future so their sacrifice might meet the needs of millions of people in Asia in the name of Jesus.
Think of the faith this takes. I'm not talking about the faith they have that the Lord will supply their needs. I'm talking about the faith they have that the Lord will use the money they have faithfully given to Gospel for Asia (GFA) to meet the needs of others on the other side of the world—others whom they never expected to see this side of heaven.
Last October, however, Jason and Melanie took a take a trip to Asia to learn more about the country, the culture and the outcomes from their gifts over the past decade.
Gospel for Asia (GFA) recorded a video of their visit, during which their host, a member of the Gospel for Asia (GFA) Mission Support Team, took them to see some of the fruit of their sacrifice.
When you watch the video, you will not only hear them express joy in seeing the place of worship and the Jesus Well their donations had helped to provide; you will also see the abundance of thanks poured out upon them by the villagers who are the recipients of their sacrificial giving.
Because Jason and Melanie have chosen to go without many things they could have had in the past, in the present and in the future, these men, women and children for whom Jesus died have health-giving clean water, a place to worship and joy everlasting because a national missionary, supported by Gospel for Asia (GFA), was able to share Christ's love with them.
While watching this three-minute video, I would direct your attention to Jason's testimony about their commitment to giving to Gospel for Asia (GFA) and the profound impact of the fruit that has come as a result:
"It's a gift to [us] to be able to sow into this ministry. It's been everything to us. It's a blessing for us to be able to [give]."
My prayer for you today is that this video will stir you to examine your hearts as it has caused me to examine mine on the matter of sacrificial giving to the cause of Christ.
An extended version (7 minutes, 44 seconds) of the video is available at this link.
Ask yourself, "How can I do less than give Him my best?" Ask the Lord what He would have you do.
To learn some of the ways you, too, can support the work of Gospel for Asia, please, visit this link.
---
Click here, to read more blogs on Patheos from Gospel for Asia.
Go here to know more about Gospel for Asia: Facebook | Sourcewatch | Integrity | Flickr | GFA | Lawsuit
---
Sources: