WILLS POINT, TX – Gospel for Asia (GFA) founded by Dr. K.P. Yohannan – Discussing Dayita and her family, their struggle with poverty, and the lasting impact Gospel for Asia's gift of a blanket brings.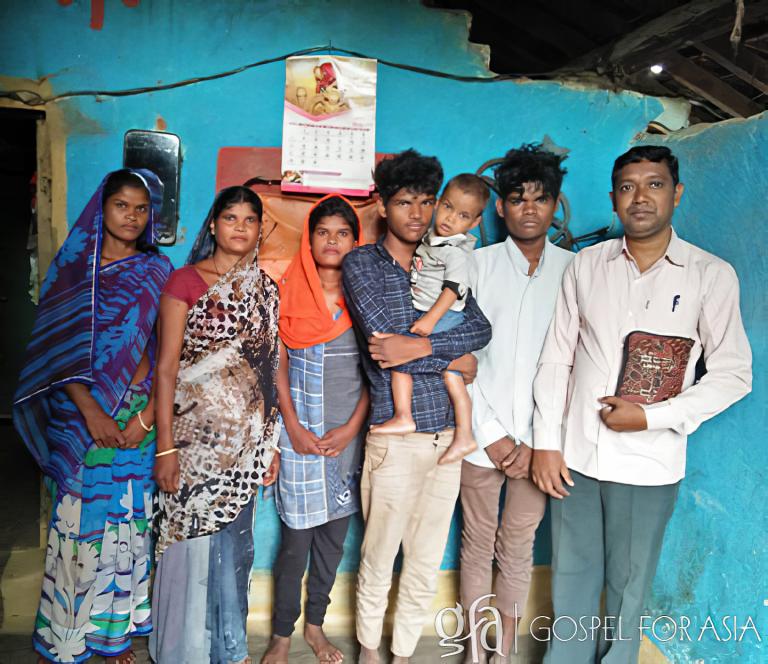 After the death of her husband, Dayita and her children faced many challenges, especially when it came to finances. Without the presence or provision of her husband, Dayita carried grief and sorrow as her constant companions. When Gospel for Asia (GFA)-supported pastor Ansh met Dayita, the expression she wore moved him to compassion.
Pastor Ansh and his wife often traveled through their village and the surrounding areas, talking with neighbors and learning more about their lives. When they came to Dayita's home, they learned that the widow's elder daughter was married and lived in the same village and her youngest, a son, was studying in the 10th grade. Her two remaining children worked in the paddy fields to provide for the family.
An Unexpected Gift of a Blanket

As Pastor Ansh and his wife spent time learning about the family and their challenges, they offered Dayita encouragement, sharing Scriptures from God's Word and praying with her. Dayita was comforted by Psalm 46:1–3 as well as the truths in Isaiah 41:10:
"Fear not, for I am with you; be not dismayed, for I am your God. I will strengthen you, yes, I will help you, I will uphold you with My righteous right hand."
Before leaving, Pastor Ansh gave Dayita a blanket—a valuable gift for a family struggling to make ends meet. She received the gift; but based on her outward response, the pastor's generosity didn't seem to have much of an impact.
However, Dayita was actually deeply moved by the compassion and generosity of Pastor Ansh and his wife. She became interested in the God they served and was moved seeing the pastor's compassion. Days grew into months and months into years, and Dayita's secret desire to learn more about God continued to grow.
A Courageous Step
Finally, Dayita decided to visit the fellowship where Pastor Ansh led a community of believers. There, Dayita learned more about God and His Son, Jesus. She and her family began to regularly attend the gatherings. Now, they all enjoy personal relationships with Jesus.
"At a time of difficulties, none of our relatives came to meet us," Dayita describes.
"Pastor Ansh came to visit our home and prayed for us. Seeing the situation of our family, he provided us with a blanket. I really felt that God had sent His angel to visit our family, and it impacted my life deeply."
A simple blanket impacted Dayita and her family long after the gift was given. Would you consider giving the gift of a blanket? You never know how it could change a life for eternity.
---
*Names of people and places may have been changed for privacy and security reasons. Images are Gospel for Asia stock photos used for representation purposes and are not the actual person/location, unless otherwise noted.
---