WILLS POINT, TX – Gospel for Asia (GFA World and affiliates like Gospel for Asia Canada) founded by Dr. K.P. Yohannan – Discussing Maliha, alone and abandoned, the unfolding of her history, and the Gospel for Asia (GFA) pastor who helps this abused woman find hope.
T
he clamor of bargaining could be heard above the bustling crowds. Stalls displayed beautiful fabrics of bright colors and patterns, while the aroma of food wafted in the air. In the midst of all this excitement, a mysterious woman strolled aimlessly down the street of the bazaar.
The woman was a stranger to the village. Her pitiful condition quickly became the dialogue of the bazaar. "Who is she, and where did she come from?" the villagers and venders alike whispered among themselves. No one knew. Some said she was mentally insane and did their best to avoid her. Others had compassion and tossed a few coins her way. She tried to tell them her story, but only a few listened, and no one tried to help her.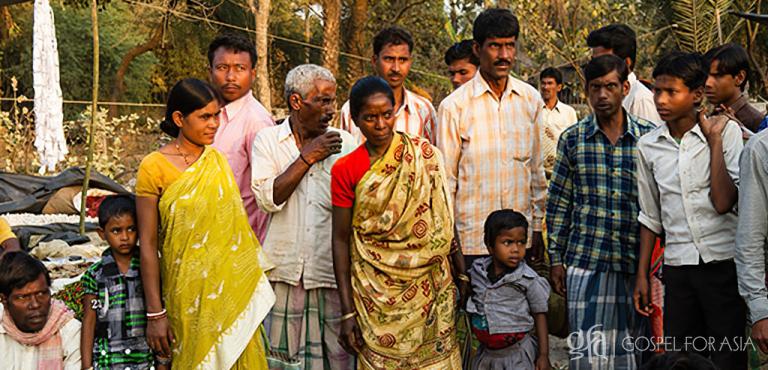 She Needed a Hand to Hold
The woman established a spot near the roadside and under a tree. There, she silently wept and slept. She had with her all her belongings: a small bundle of clothes. During the day she begged, and when the night sky descended, she was alone. But the Lord knew her story and sent His servants to help rescue this precious woman He created.
Our pastor Chhiring and his wife, Gunita, had caught word about the stranger at the bazaar, and they wanted to see how they could help her. They found the woman with dirty clothing and a troubled face begging in front of a tea shop.
Pastor Chhiring gently talked to her and asked if she needed anything. She looked at him but said nothing. Then Gunita placed her hand in the woman's, a small expression of love, and the woman allowed them to lead the way to their home.
Stranger Reveals Her Story
Pastor Chhiring told the woman she could stay with them as one of their own family members. He encouraged his wife and other believers not to pressure the woman to talk, but only help her feel comfortable. She would talk when she was ready. In the safety of Pastor Chhiring and Gunita's home, trust grew in the woman's heart. The next day she confided in Gunita and told her story.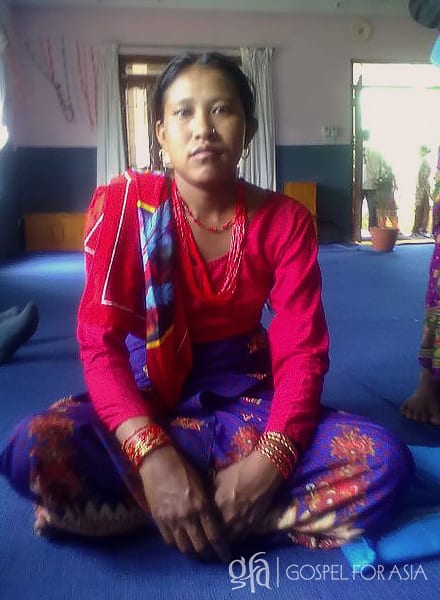 Her name was Maliha, and she came from a distant village. As she matured, many people in her village noticed her beauty and tried to tempt her to run away with them. For a year, she resisted, but a young man eventually lured Maliha after he declared his love for her and promised he would give her a happy life and never leave her. Maliha eloped with this man and moved away from her widowed mother.
After Maliha had two young children, she noticed her husband started to change. He became violent, physically and verbally abusing Maliha. Maliha's mother, siblings and even her neighbors asked her to make a stand against her husband's violence, but they never dared face him themselves.
Exposing Her Husband's Secret
These sudden changes left Maliha with many questions. She didn't know why her husband seemed to suddenly hate her when he had promised to love her before.
Then she discovered the secret he was hiding: Maliha's husband had been unfaithful to her.
When Maliha gathered the courage to ask him about it, he beat her and yelled at her and the children. He announced his intention of bringing another woman into the house. Shocked and hurt, Maliha and the children cried loudly. The neighbors heard the awful commotion and ran to their house. They saw poor Maliha's swollen face and blood streaming down her head from her husband's beating. When her husband saw a crowd forming, he declared with a booming voice that his wife had gone mad.
A week later, Maliha's husband said he would take her to the doctor, but instead he dumped her in a village she didn't know, in a place where she could never find her way back. Deserted, lost and wounded in body and heart, Maliha found herself alone in the bazaar—until she met Gunita and Pastor Chhiring.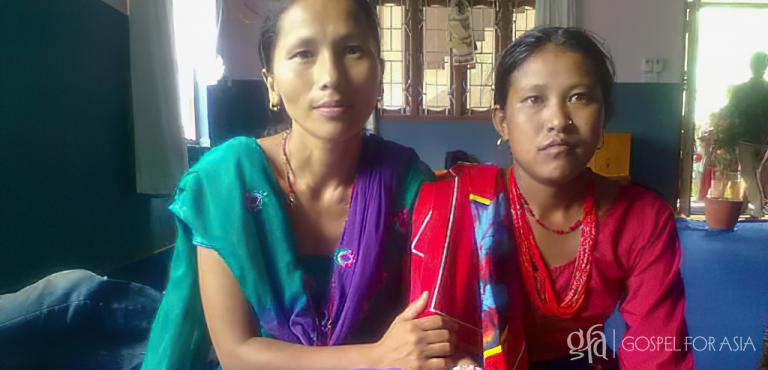 Church Welcomes Abused Woman
Gunita's heart welled with deep love and compassion for Maliha as she listened to the broken woman share her story. She relayed the story to her husband, and he prayed and shared with his congregation. The entire church listened when he asked them to welcome Maliha into their hearts as one of their own sisters. Together as a church, they all prayed fervently for her and received her with love. Maliha grew under the care of her church family as they displayed Christ's kindness toward her.
Although she was unable to return to her family, Maliha now has learned to pour out her heart to Jesus. She knows He loves her and desires her to call upon Him. She has a new life in Christ and a heavenly Husband who cares deeply for her and heals her wounded past.
Whenever her heart aches for her children and husband, she is reminded by Pastor Chhiring that her life is secure in Jesus' hands. The woman who was once beaten, abused and abandoned now has a family and has been found and held by Jesus!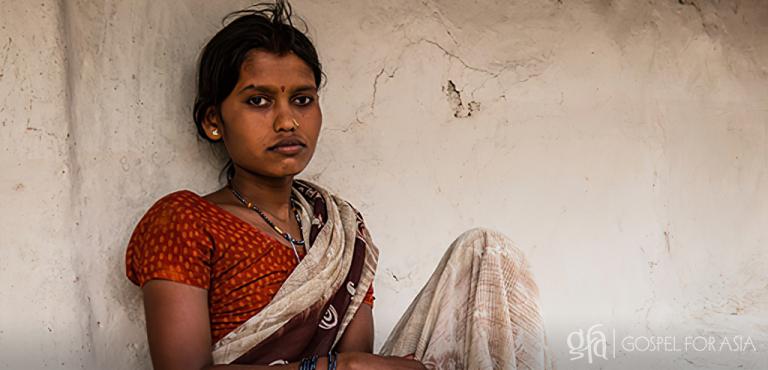 Be a Voice of Hope
Many women in Asia suffer from being abused, overlooked and forgotten by the men in their lives. Maliha opened up to Gunita and was able to share her heart. We at Gospel for Asia (GFA) desire to show these precious women that they are valued and loved by God. You can be part of this, too, by donating to a Gospel for Asia Women's Ministry today. 
---
Learn more about the GFA national workers who carry a burning desire for people to know the love of God. Through their prayers, dedication and sacrificial love, thousands of men and women have found new life in Christ.
*Names of people and places may have been changed for privacy and security reasons. Images are Gospel for Asia stock photos used for representation purposes and are not the actual person/location, unless otherwise noted.
---