WILLS POINT, TX – Gospel for Asia (GFA World and affiliates like Gospel for Asia Canada) founded by Dr. K.P. Yohannan – Discussing the Gospel for Asia (GFA) Women's Fellowship groups that continue to give help and hope with an immense love to Jesus and others even at the cost of their own comforts.
Mima's hands grasp the grains of rice, letting it spill from her fingertips as she sets apart a portion of food for the day. The same hands rise in worship and prayer. The same hands make soap; share literature; and help the poor, the widows and orphans. The same hands tenderly care and tend for her family. In Mima's heart rests this hope: The fruit coming from her hands is something eternal.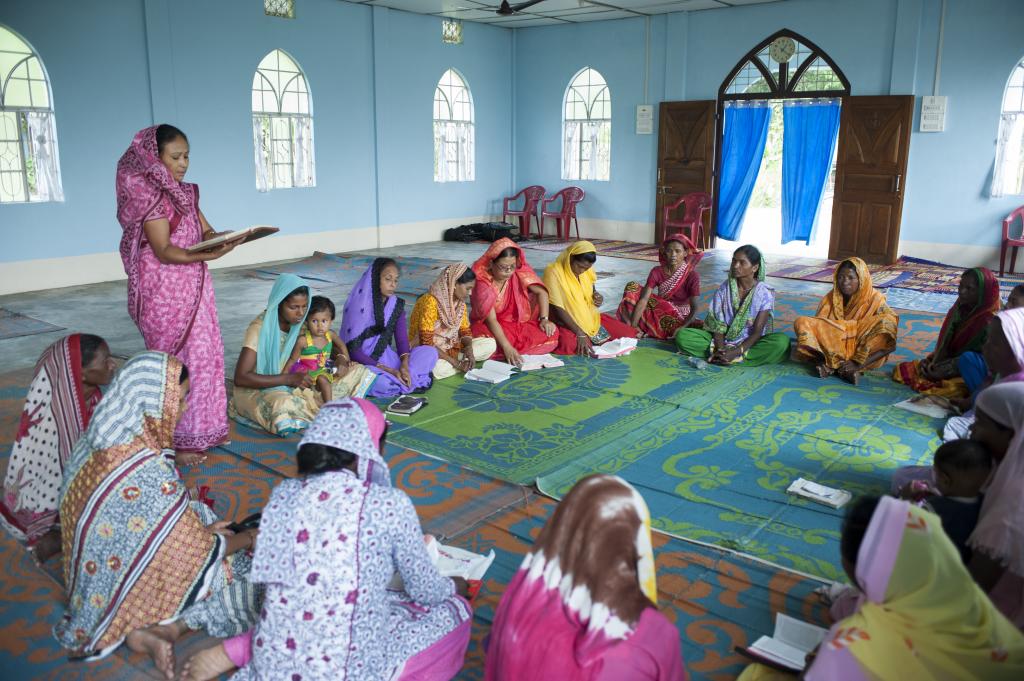 Every Friday, Mima and other women from churches all across the country meet for a day of fasting and prayer at their Gospel for Asia (GFA) Women's Fellowship. They pray for their families and lift up the needs of the local church. They read God's Word and go out into their communities to encourage their female neighbors in the Lord. Their sole desire is to know and love the Lord more, and they have seen the Lord work powerfully.
"For I bear witness that according to their ability, yes, and beyond their ability, they were freely willing, imploring us with much urgency that we would receive the gift and the fellowship of the ministering to the saints. And not only as we had hoped, but they first gave themselves to the Lord, and then to us by the will of God."
—2 Corinthians 8:3–5
Not Your Everyday Women
Beyond your average women's meetings, there is something profoundly unique about this particular group of ladies. Much like the example given in Proverbs 31 in the Bible, these women stretch out their hands and resources to the poor and needy around them.
Like Mima, each woman in the fellowship raises funds for their fellowship and for the kingdom of God. They set aside a handful of rice from the daily portion they cook for their families; they make soap and sell it; and they also sell vegetables in the market. By doing so, Mima and the other Women's Fellowship ladies sow into the kingdom and their church with the finances they raise. They are not afraid they will go hungry by their sacrifice—to them, it is a sacrifice worth giving unto the Lord.
"We want to participate, we want to give, we want to sacrifice what we have, even if it is small things," Mima says. "It gives us strength to give for the Lord…"
Through Mima and the other women's efforts, they are able to support three local Bible college students. Last year they were able to provide a few flood victims in their area with rice, clothes and drinks.
"In my thinking, fundraising is very important," Mima says. "If we don't have funds, we cannot do any mission work or sponsor any items or activities. So fundraising is very important."
The women also help each other out with hospital bills when one of the women in their fellowship gives birth. Through their fundraising and fellowship, they have seen a strong bond of unity form among them.
"Whenever we make an arrangement for fundraising," Mima says, "we can have more fellowship at that time, and also we have good relationships with each other . . . also, it gives more happiness to our heart when we participate in activities."
Along with their fundraising, they remain proactive in sharing their personal testimonies of God's faithfulness in their lives. For Mima, it hasn't always been easy to share her faith. There have been times when she simply had no courage. But she would pray, and the Lord would give her strength and boldness to comfort those in need and share His love with her neighbors. Along with these house visits, Mima and some of the other women make it a point to invite women in their community to come to their prayer and worship gatherings.
Blooming and Growing in Christ
Over the course of the years, Mima has seen her Women's Fellowship come to life. It has grown and bloomed as the women themselves grow in their fellowship and in their love for one another, for God and for others who need to know Him.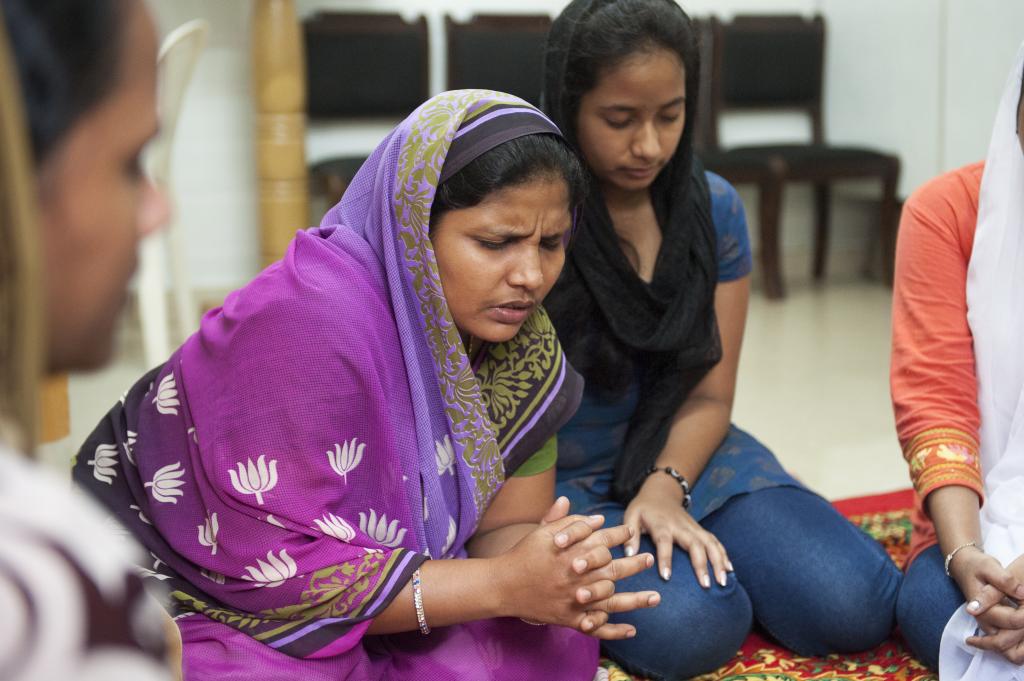 Cheerfully and willingly, Mima and the Women's Fellowship give and make sacrifices. Their efforts a have great reward, for their eyes are fixed on eternal things as they aim to serve God in every area of their lives.
Their hands will always toil with hard work. They will sacrifice a daily meal so others may experience the Bread of Life for the first time. They have joy knowing their efforts, small or large, are making a difference. They walk together in unity and fellowship, all with one purpose in mind—to love the people around them with all they have found in the Lord.
---
Learn more about the Women Missionaries and their heroic efforts, dedicating their lives to bringing hope and God's love to the women of Asia.
Here are some ways you can join in prayer for Gospel for Asia Women's Fellowship.
*Names of people and places may have been changed for privacy and security reasons. Images are Gospel for Asia stock photos used for representation purposes and are not the actual person/location, unless otherwise noted.
---