WILLS POINT, TX – Gospel for Asia (GFA World and affiliates like Gospel for Asia Canada) founded by Dr. K.P. Yohannan – Discussing the struggles many experience with having no access to clean water, the waterborne diseases they are exposed to, and the Gospel for Asia Pastor that brought a Jesus Well to his village.
M
orning came early for the villagers. They trudged down a dusty path as the heat began to rise with the sun, dawning a new day. The morning light exposed strange yellow and red stains inside the pots they carried by hand, or had lifted above their shoulders or they placed atop their heads. Those stains revealed an immense struggle in the villagers' daily lives.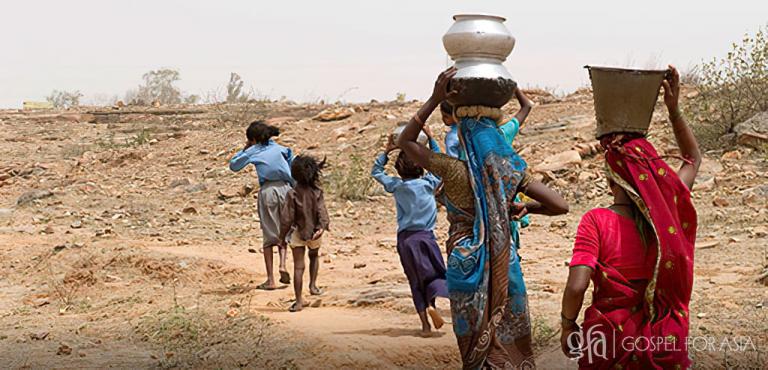 Muddy Water Leaves Marks on Vessels and Stomachs
The water in the village was not safe to drink. Hand pumps installed years prior gushed forth muddy, red-colored water. It was obvious this was the culprit to the stains inside the water pots. But it wasn't just the villagers' vessels that bore the mark of the undrinkable liquid; their continual stomachaches and kidney problems made the statement loud and clear. If they wanted clean water to drink, they had to wake early to search for it outside their village.
Pastor Brought a Jesus Well that Impacted a Village
Gospel for Asia (GFA) pastor Sahay served in this village. He and his congregation distributed food once a month to the slum nearby. This impacted the community greatly, and many saw the love of Jesus through their simple acts of kindness. Pouring his life out faithfully unto the Lord, Pastor Sahay tried to help the community as much as he could. He was not unaware of the urgent and crucial need for clean water. Because someone gave to Gospel for Asia (GFA) to help provide clean water for people in Asia, Pastor Sahay could take action; he introduced a Jesus Well to the village he loved so well.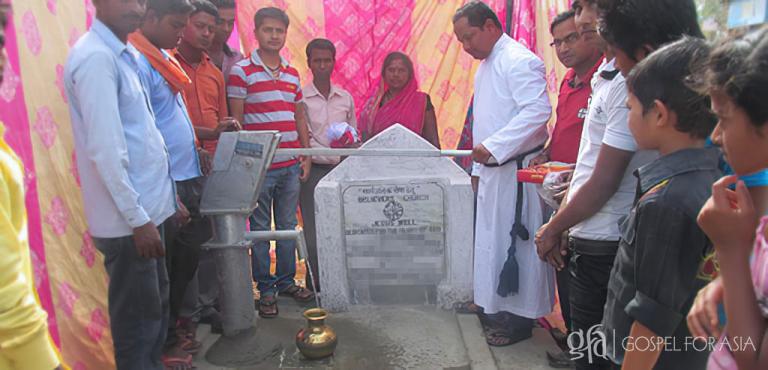 Once the drilling was underway, happiness filled the villagers who passed by, as they saw the church once again taking care of the community. This meant that soon, they wouldn't struggle with waterborne illnesses, and they would have clear water coming from the hand pump.
The Jesus Well was placed in a convenient spot: right by the road, in a public area where anyone could acquire clean water. The Jesus Well was also right by a school, hospital, auto shop and the local market. A man named Tunava who ran a small food stand close by the well said, "I used to bring water from far away to wash the vessels and for the customers…now, I can get pure drinking water at any time, and it's very close to my shop."
Today, around 200 people drink refreshing, pure water from this well every day and are able to read God's Word inscribed on the well's plaque that speaks about the Living Water offered freely to all, taken from the passage found in John 4:13–14.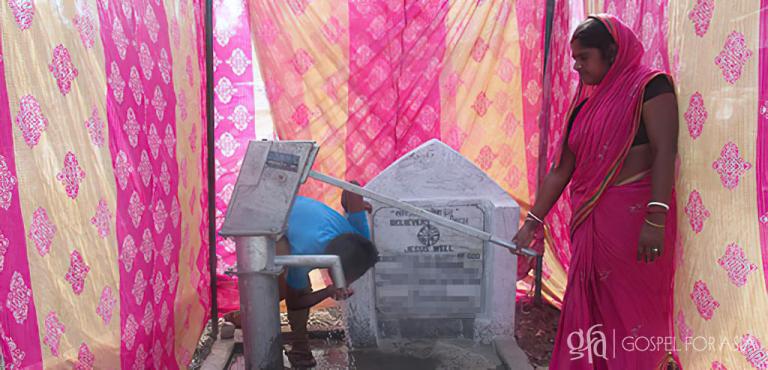 Jesus Well Stands as a Beacon of Hope to Community
Because of this act of kindness, many hearts have been touched, and families have desired to hear more about the love of Jesus. This opened doors for Pastor Sahay and his congregation to display more of the hope of Christ to those around them and share about the God who offers living water for their souls. The village chief was very grateful to Pastor Sahay and said, "I could not help my villagers by providing them with a hand pump. But thanks [to the church] for providing a Jesus Well for my community."
A local man in the village was very touched by the gift of the Jesus Well and expressed his thanks saying, "I appreciate the work of the church for the community. These days, no one thinks of others, but the work the church is doing is really appreciable."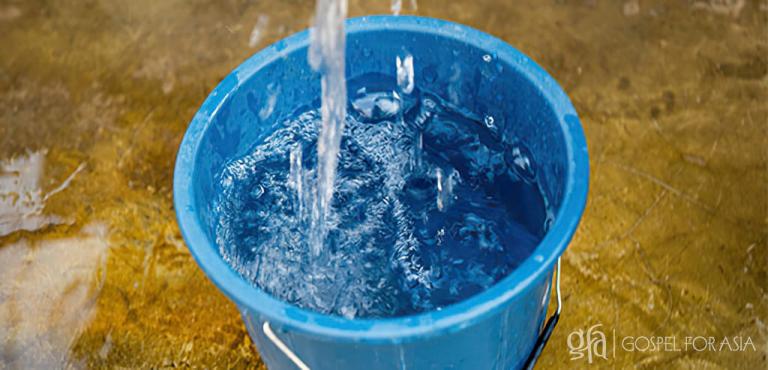 The Living Water
This village now has a tangible reflection of the Living Water that Jesus offers every time they pump the clean, fresh water from the Jesus Well. No longer do they have to fear waterborne illnesses when they take a glass of its water. They've also had the opportunity to learn about God's tremendous love. You can be part of giving hope in buckets of water by giving a Jesus Well today.
---
Learn more about how to provide pure, clean water to families and villages through Gospel for Asia Jesus Wells and BioSand Water Filters.
*Names of people and places may have been changed for privacy and security reasons. Images are Gospel for Asia stock photos used for representation purposes and are not the actual person/location, unless otherwise noted.
---