WILLS POINT, TX – Gospel for Asia (GFA World and affiliates like Gospel for Asia Canada) founded by Dr. K.P. Yohannan – Discussing Siji, her great difficulty in her studies amid the poverty her family faced, and Gospel for Asia Bridge of Hope that changed her life and brought hope for the future.
There was simply too much homework … and none of it made sense! Siji would rather stay home feigning sickness than go to school and suffer her teachers' scolding and scowls.
She hadn't finished the work they expected of her, and today's lessons would probably be just as confusing, so what was the point? She might as well stay home … again.
Falling Behind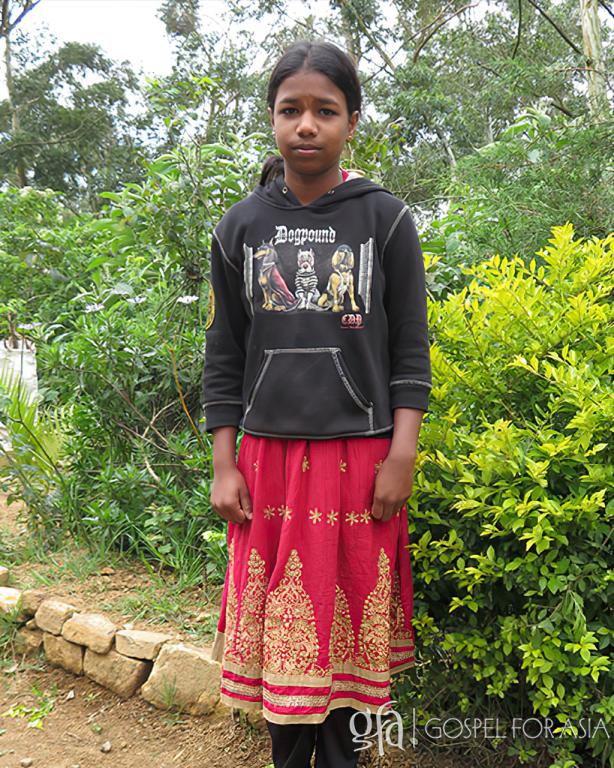 Siji's teachers recommended she enroll in extra classes for personalized attention. Based on her failing grades, it seemed she needed help learning every major subject: math, science, English, social studies. She also needed to work on her focus to complete her homework and remember which books and supplies she needed to bring to school.
Siji's parents knew about their daughter's difficulties in school, but they couldn't afford the tutoring she needed to excel in and complete school. Their daily wages from working at the tea estate were just enough to feed and clothe their family and provide the necessities for their three children's schooling. There was no extra money for academic support.
Siji's grades and school attendance continued to drop. Then Gospel for Asia (GFA) worker Elan spoke to her parents about Bridge of Hope, and a light shone into the dark tunnel of their fears for their daughter's future.
Steps to a Brighter Future
Gospel for Asia's Bridge of Hope Program offers tutoring for school-aged children as well as a nutritious meal, lessons in good hygiene, routine medical examinations and the opportunity to explore the arts, sports and community service. This all comes at no cost to the students' families.
Through Bridge of Hope, God provided a solution to Siji's learning troubles. There, Siji received support from caring teachers, a good pair of shoes and a beautiful bag filled with all the supplies she would need for the school term. These precious gifts brought Siji and her parents great joy.
With the help of Bridge of Hope's patient tutors and the loving guidance of the staff members, Siji gained greater comprehension of her math, science, English and social studies lessons. Her grades at school improved. She even began to enjoy studying, choosing to complete some of her schoolwork at home on her own.
Siji also learned valuable lessons, such as forming good habits, developing personal discipline and cultivating a good attitude.
New Dreams Born
Siji's parents were proud of her achievements. It pleased them to know she was building discipline and character with the help of her tutors at Bridge of Hope. Both they and Siji's teachers were amazed by Siji's progress in such a short amount of time.
School, once dreadful for Siji, became a source of pride and accomplishment. She even set her sights on becoming a teacher one day to help others discover the joys of learning.
For now, Siji is grateful for all she continues to learn at Bridge of Hope. The program has changed her life, and she hopes it will continue to impact her family as well.
"I thank God for His love for me and helping me to study well. I now know that I am following the correct way," Siji stated. "I also thank God for giving me good teachers at the Bridge of Hope center who encouraged me to study hard."
Learn more about the life-changing impact of Bridge of Hope in this story of Gnana's unconventional family.
---
Learn more about the Gospel for Asia Bridge of Hope program and how you can make an incredible difference in the lives of children, bringing hope to their lives and their families, transforming communities.
*Names of people and places may have been changed for privacy and security reasons. Images are Gospel for Asia stock photos used for representation purposes and are not the actual person/location, unless otherwise noted.
---