WILLS POINT, TX – Gospel for Asia (GFA World) founded by K.P. Yohannan, which inspired numerous charities like Gospel for Asia Canada – Discussing Lahar, his struggles to fight alcoholism and provide for his family, and finding a faithful friend in Gospel for Asia Pastor who shared the redemption of Jesus for their lives.
When Pastor Chanchal and Lahar met, Lahar was uninterested and even hostile toward what Pastor Chanchal had to say. Lahar had his own religious beliefs, a family to take care of and an inner battle to wage—a battle between leading a responsible life and giving in to the addiction that threatened to destroy that life.
Even though Lahar often grumbled at Pastor Chanchal's words and sometimes even scolded him, the two men continued to talk with one another. For years, Pastor Chanchal spent time with Lahar and his family once or twice a week. As their relationship deepened, Lahar gradually became interested in what the pastor had to say, and Pastor Chanchal had opportunities to tell the family about Jesus' love.
Man Struggles to Fight Alcoholism, Provide for Family
Lahar's life had always involved struggle: When Lahar was young, his father neglected his family, blinded to their needs by his alcoholism, so Lahar bore the burden of providing for his parents and siblings.
Unfortunately, Lahar began walking in his father's shoes: He became addicted to alcohol at the age of 18. After Lahar married, his alcoholism brought much grief to his wife, Lajja, and drove her away to her parents' home for three years.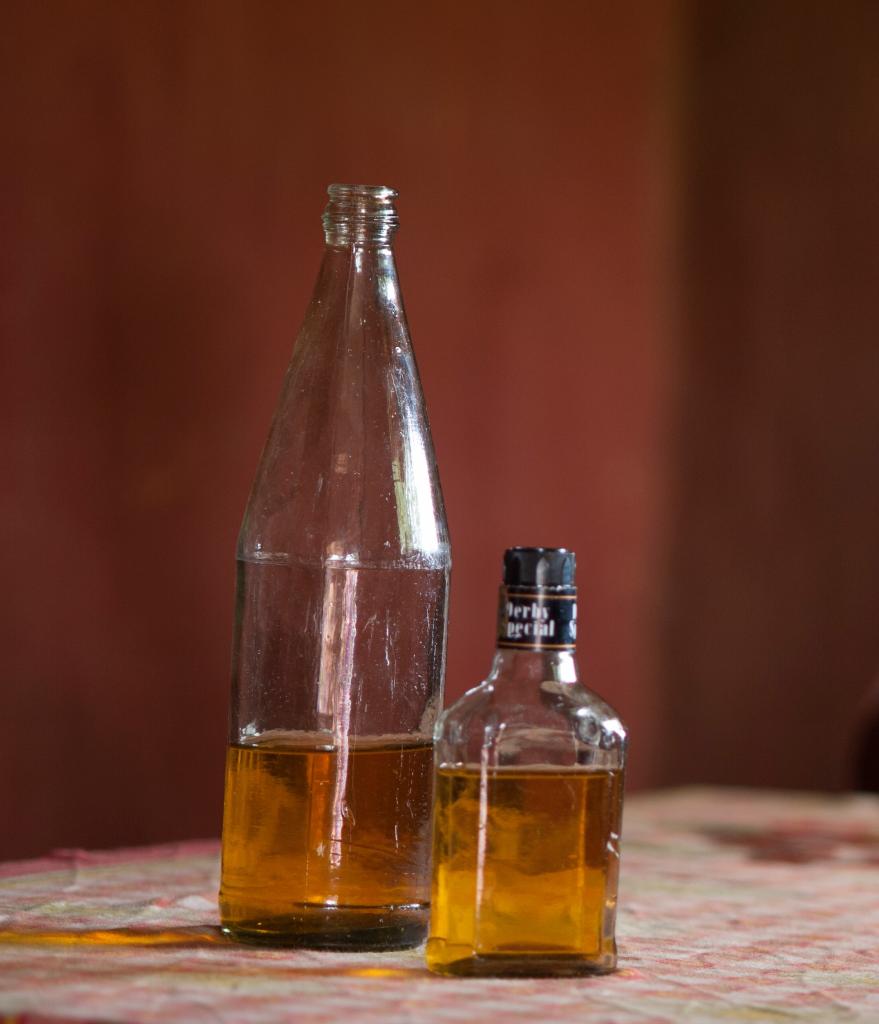 With effort, Lahar eventually stopped drinking and reunited with his wife. Together, the couple worked to provide for their growing family. Eventually, they started a business; it seemed their lives were getting better.
An Unlikely Friendship Develops
Meanwhile, Gospel for Asia (GFA World) pastor Chanchal had started ministering in Lahar's village. Like most of the other villagers, Lahar didn't want to hear the message of hope Pastor Chanchal had to share. But Lahar did allow Pastor Chanchal to continue visiting his family, and over the course of several years, a friendship grew.
Pastor Chanchal's words touched the heart of Lahar's mother, and she started attending the local worship place. But because Lahar's father was the elder of their village, people criticized the family for her interest in Christ. Under society's pressure, Lahar and his father told her she couldn't attend services for more than a year. But Lahar's mother continued walking with Jesus, and soon the source of family turmoil shifted from her to Lahar.
Man Hits Rock Bottom
Lahar slipped back into the grip of alcoholism, throwing away the hard work he had invested to quit drinking, reunite with his wife and start a business. Not only did Lahar waste his days drinking with friends, but he also started stealing things at night. He, like his father, stopped providing for his family.
During this time, Lajja and her children experienced Christ's love through Lahar's mother, who helped take care of them. Seeing this love led Lajja and her children to the feet of Jesus too. Soon Lajja began joining her mother-in-law in praying for Lahar's life to change.
As they prayed, Pastor Chanchal continued reaching out to Lahar. The pastor told him of Jesus' grace and invited him to the place of worship. As God responded to prayer and spoke through the Pastor's encouraging words, Lahar's life began to change. He stopped stealing and drinking alcohol, and he joined the service one Sunday.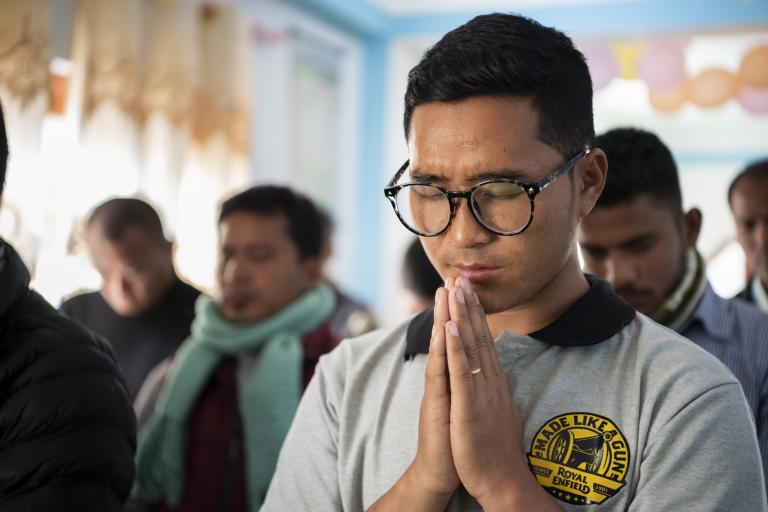 There, as Lahar stood among the believers worshiping, he felt as if a burden had been lifted from him. With a new peace and joy in his life, he decided to entrust his life to Jesus, and he has continued to change from the inside out! Now Lahar takes care of his family, and they rejoice in the redemption Jesus has worked in their lives. Lahar even supports his friend, Pastor Chanchal, as he continues ministering the grace of Jesus in the village.
Many Find Friendship with Jesus
in Gospel for Asia (GFA World) Pastor Chanchal's commitment to befriend and share hope with Lahar and his family, Lahar found the best friend of all, Jesus Christ.
Millions more people wait to know friendship with the God who makes all things new, but you have the opportunity to give not just one but many people that chance. Sponsor a national worker like Pastor Chanchal to reach more families with Jesus' love.
---

Sponsor today and get a packet including their photo and testimony, along with exclusive updates from the mission field that let you see how your sponsorship makes a difference.
*Names of people and places may have been changed for privacy and security reasons. Images are Gospel for Asia stock photos used for representation purposes and are not the actual person/location, unless otherwise noted.
---