WILLS POINT, TX – Gospel for Asia (GFA World) founded by KP Yohannan, which inspired numerous charities like Gospel for Asia Canada, to assist the poor and deprived worldwide, issued this Special Report on the ongoing fight against open defecation, and how using outdoor toilets helps to improve sanitation.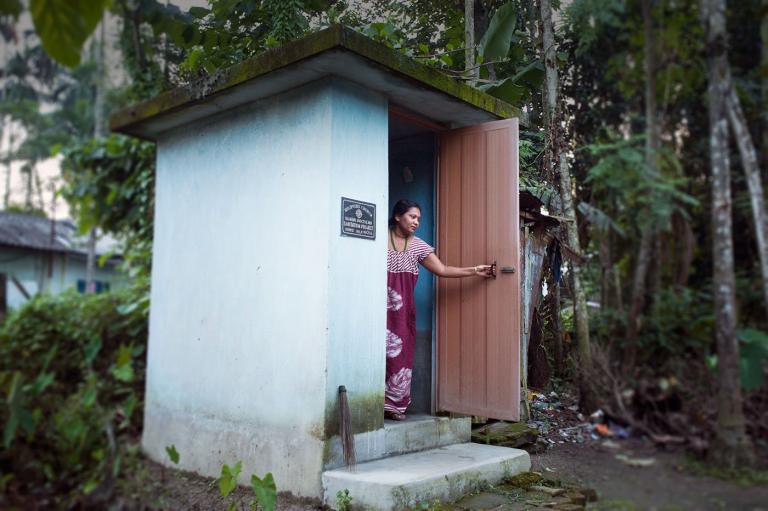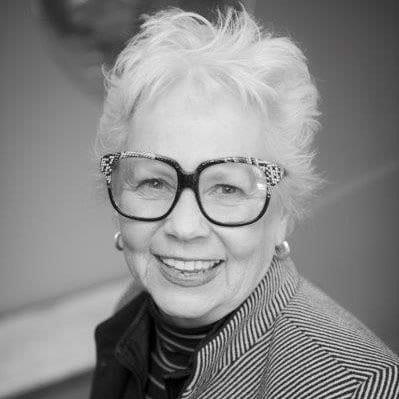 Since I first wrote about open defecation a few years ago, efforts to combat the problem have gathered momentum. A report compiled by the United Nations Children's Fund (UNICEF) and the World Health Organization (WHO) in June shows the percentage of people practicing open defecation declined from 21 percent (1.3 billion) in 2000 to 9 percent (673 million) by 2017.
While this is encouraging news, there is much more to be done. The United Nations (UN) says "some 2.2 billion people around the world do not have safely-managed drinking water, while 4.2 billion go without safe sanitation services and three billion lack basic handwashing facilities."
"Mere access is not enough," said Kelly Ann Naylor, UNICEF's associate director of water, sanitation and hygiene. "If the water isn't clean, isn't safe to drink or is far away, and if toilet access is unsafe or limited, then we're not delivering for the world's children."
In addition to the UN, this multi-faceted effort includes governments, non-governmental organizations and various Christian and non-Christian charities. All have launched initiatives that include long-term goals for ending this threat to the world's health. The UN's global sustainable development goals include ensuring that everyone has a safe toilet and that open defecation ends by 2030.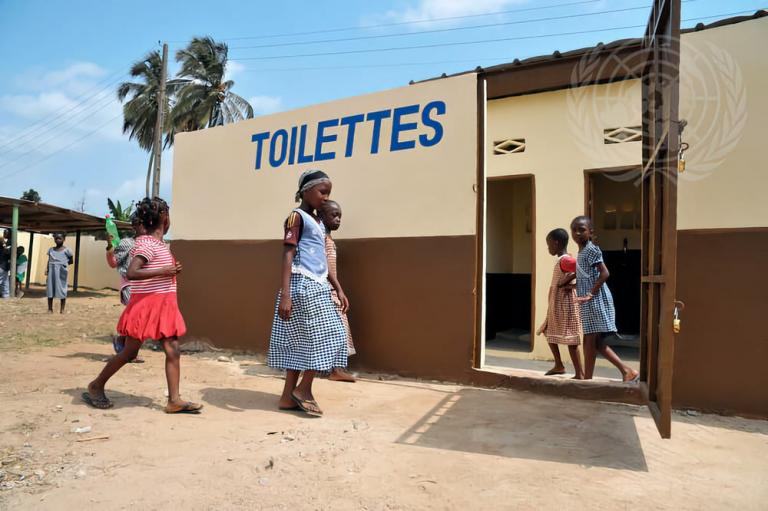 People using the bathroom outdoors with no toilet nearby nor sanitary treatment of their discharge has fueled disease, created serious health problems and endangered female safety by exposing them to possible rape or other abuse. Then there is the particularly stomach-turning incident from July 2018, when a 3-year-old South African boy drowned in a pit latrine—a type of crude toilet that collects feces in a hole in the ground. Four years earlier in the same province, a 5-year-old boy drowned in a school toilet.
Such horror stories help explain the need for "World Toilet Day," which falls every year on November 19. Inaugurated in 2013, the UN-sponsored observance urges member states to encourage behavioral changes and implement policies to increase access to sanitation among the poor. Despite progress in recent years, the situation is serious, as shown by the June UN report.
Among key sanitation facts from WHO:
In 2017, only 45 percent of the global population used a safely managed sanitation service.
Two billion people do not have basic sanitation facilities, such as a toilet or latrine.
At least 10 percent of the world's population is thought to consume food irrigated by wastewater.
Poor sanitation is linked to transmission of diseases such as cholera, diarrhea, dysentery, hepatitis A, typhoid and polio.
In short, open defecation is a worldwide health crisis, one that demands a caring response from the world—especially those who profess to follow Christ.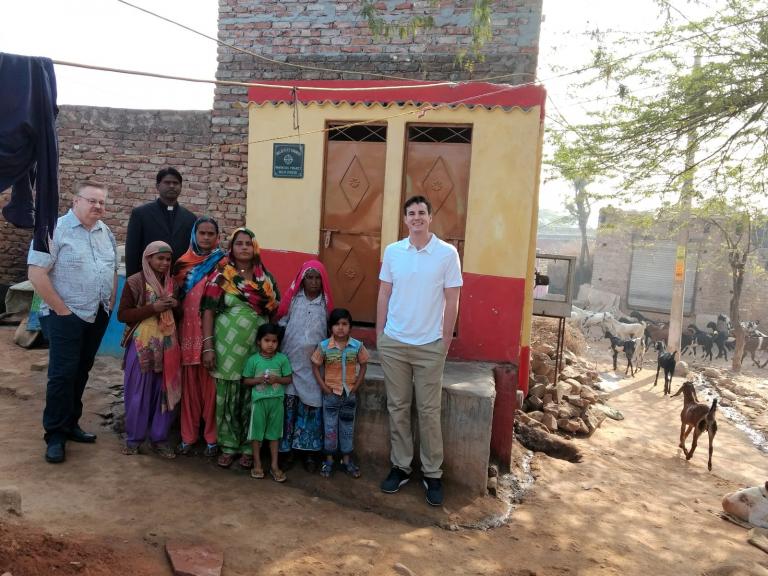 Hanging Out with "Renegades"
For much of my adult life, I have hung out with the "renegades" of Christian missions. Namely, the relief-and-development crowd that rushes to help during natural disasters, struggles to alleviate the suffering and abasement of refugee displacement, and pays concerted attention to the struggles of people in developing nations. My first trip around the world came at the invitation of Food for the Hungry; I traveled with Larry Ward, the executive director at the time, and his wife, Lorraine.
The purpose of the trip was an international field survey with an emphasis on the world's refugee crisis, which in the l980s was the largest since World War II. We started in Hong Kong and ended seven weeks later in Kenya, Africa. My assignment was to observe with fresh eyes and write about what I had seen. I wrote my book, The Fragile Curtain, with the help of daily briefings from the U.S. State Department and the excellent international reporting of The Christian Science Monitor (and some generous coaching from a Pulitzer Prize-winning newspaper reporter). It won a Christopher Award, a national prize for works that represent "the highest values of the human spirit."
"I never realized," he said, "that I would eventually measure the impact of the Gospel by how many toilets had been built in a village."
Eventually, I brought the accumulated exposure of my world travels—some 55 countries in all—and the learning I had gathered through research and dragging through camps and slums to the board of Medical Ambassadors International (MAI), a global faith-based health organization.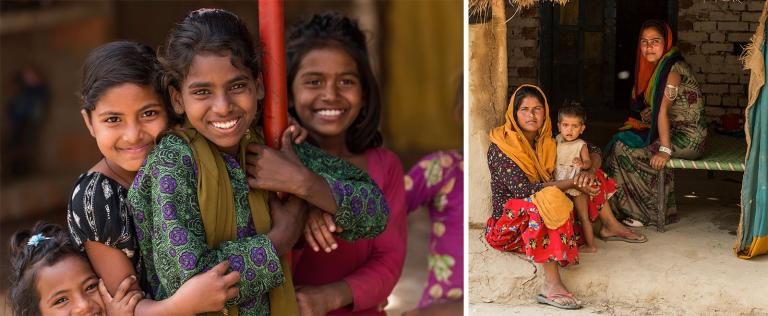 GFA's Story, Helping to Improve Sanitation in Asia
As I mentioned earlier, Christianity has a vital role in ending these problems. One of the organizations involved is Gospel for Asia (GFA), long close to my heart and that of my husband, David Mains. We met K.P. Yohannan, GFA's founder, when the ministry was a mere vision in the heart of a young Indian man. It was a divine nudge that would not let up. Since then, David has traveled to Asia at the invitation of Gospel for Asia (GFA) eight times; I have visited once. We've watched as K.P.'s vision grew from a dream to reality, with numbers beyond anything we could have considered possible.
GFA's website tells its vast story: In 2018 the ministry fed, clothed and schooled some 70,000 impoverished children, operated 1,128 free medical camps and constructed 6,431 toilets with dual-tank sanitation systems.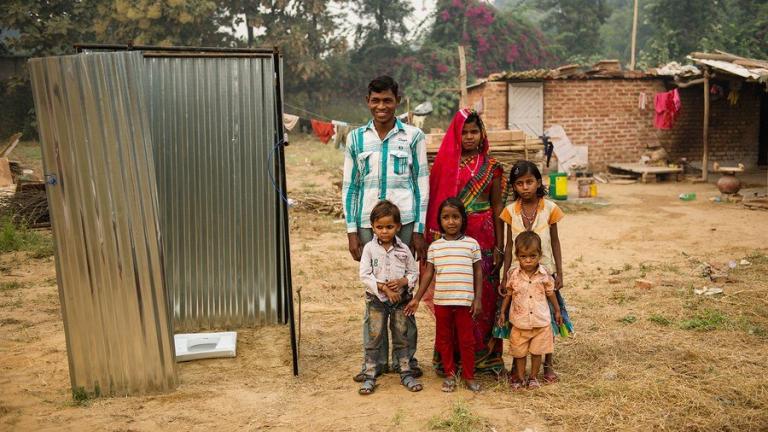 Gospel for Asia (GFA) started building latrines in 2012, setting a goal of constructing some 15,000 concrete outhouses by 2016. It long ago surpassed that mark. Figures for 2016 alone: 10,512 toilets installed, with another 6,364 following in 2017, and another 6,431 in 2018. Potable water, of course, travels hand in hand with sanitation. In 2018, the ministry's field partners constructed 4,712 Jesus Wells and distributed 11,451 BioSand water filters to purify drinking water. Touching vignettes on GFA's website make the statistics personal.
"Our family is blessed both physically and spiritually," said one villager in Asia. "We are free from problems and sickness.…It is because of the people who have spent their money to drill a Jesus Well in my place."
"This saved the lives of people from illness," said another—and indeed, toilets, when and if they are used, do just that.
There, indeed, is a thread that runs through Gospel for Asia's stories of toilets: The pastor of the church in this village or that hamlet seems to be the catalyst for health improvements.
Organizations Tackling the Sanitation Crisis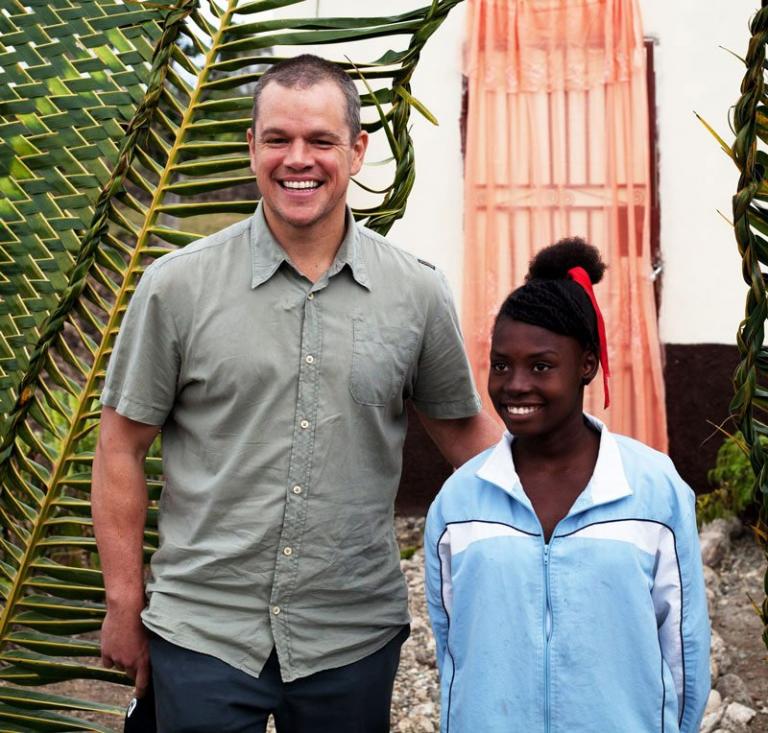 Much of the world is in a war against the perils caused by inadequate or non-existent sanitation. People as diverse as Matt Damon, a Hollywood celebrity, award-winning actor and producer/screenwriter, and India's Prime Minister Narendra Modi are battling uphill against open defecation (in the sewers, in running streams, by the roadsides, in the fields and the forests, on garbage dumps, etc.).
Damon, driven by a desire to make a difference in solving extreme poverty, discovered that water and sanitation were the two basic foundations beneath much of what ails the world. Through his charity, Water.org, he and his business partner, Gary White, use microfinance loans to help underserved people connect to a service utility or build a home latrine. By 2020, more than 30 million people in 17 countries have been affected by this approach.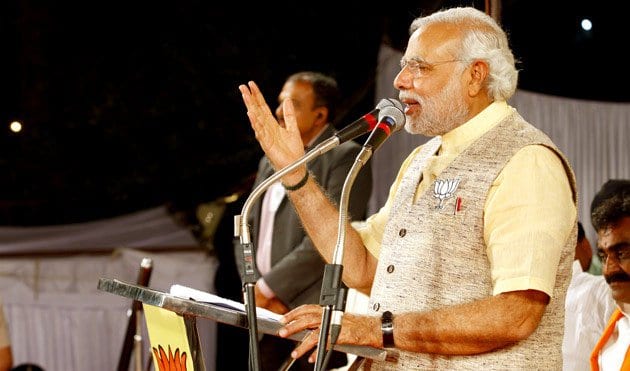 During his campaign for office in 2014, Modi spoke of "Toilets Before Temples." His party's Swachh Bharat Abhiyan (Clean India Mission) campaign has undoubtedly made progress, thanks in part to the $28 billion (U.S.) originally allocated, plus World Bank loans totaling another $1.5 billion.
After a Reuters News Service story last May portrayed the government as using overly optimistic results about the initiative, India's Ministry of Drinking Water and Sanitation issued a release, saying its program had "succeeded in lifting more than 550 million people out of open defecation in a short period of less than 5 years." His re-election last year may be partly due to the progress of the initiative he organized to curtail the practice.
Talking Openly About Open Defecation
Another key dilemma in this discussion—open defecation, hardly a dinner-table topic or a missions committee agenda item—is that accessibility to toilets does not always indicate usage. Changing habits is mostly a matter of changing mindsets in the face of deeply entrenched beliefs.
Some 1.5 million people die globally each year from polluted water diseases alone.
Elizabeth Royte, in a comprehensive August 2017 National Geographic magazine article, reported visiting Parameswaran Iyer, India's secretary of drinking water and sanitation, in 2016. A hand-numbered sign on his wall tracked progress.
"You see that?" he asked. "One hundred thousand is the number of villages that are ODF today." (ODF is the acronym for open defecation free.)
Royte, a sanitation expert traveling widely and reporting extensively, noted that Modi aimed to build more than 100 million new toilets in rural areas alone by 2019. But she added that "deep-seated attitudes may present an even bigger barrier to improving sanitation than a lack of pipes and pits."
Echoing that observation, on World Toilet Day in 2018, The Washington Post reported: "Although increasing the number of toilets and improving their quality is important, the larger challenge is how to ensure that they actually will be used. … In our survey of 810 households in Delhi's slums, where private toilet ownership is rare, we found that many people do not regularly use nearby public toilets, known as community toilet complexes, built specifically for slum dwellers."
Facing the Facts about India Toilets
That being said, let's look at data regarding the state of toilets and open defecation in Asia. Then let's examine what development organizations, sanitation technologies and mission groups, namely Gospel for Asia, are attempting to help Asia become ODF.
Although Modi has emphasized improved sanitation, it's worthwhile to note that India struggled with these issues even before winning independence from Great Britain in 1947. In fact, Gandhi insisted, "Sanitation is more important than temples." Now, due to population growth, a conundrum exists: While the percentage practicing open defecation has dropped substantively, birth rates are creating an environment where more people live in geographic locations where fecal exposure is increasing, not decreasing.
of the urban population—some 157 million urban dwellers—lacked a safe and private toilet, according to UK-based charity WaterAid in November 2016.
Even sewers are no guarantors of healthiness: In the capital city of Delhi, pipes are corroded; they ooze waste; and nearly a third of the booming city isn't connected to underground lines. Many latrines flush into open drains.
—4 percent—of this urban population still defecated outdoors.
only of the sewers are safely managed.
Just 1 gram of feces can contain:
1 thousand parasitic cysts
These can be absorbed through cuts in the flesh, the porous nature of skin itself, or by drinking unsafe water and eating contaminated foods. Flies carry disease from roadsides and open fields.
Health figures are consequently staggering.
worldwide die from diarrhea each day, with the disease the second-leading cause of death for children under 5, according to the Centers for Disease Control. The chronically distressed digestive system doesn't absorb nutrients or medicines well. Underweight mothers give birth to underweight babies.
children worldwide under the age of 5 are affected by stunting, according to the World Health Organization in 2018. And all of the above and much, much more could be cured and eliminated by the installation and use of proper sanitation systems in slums, hamlets, rural villages and large cities across India.
Photo by Kristian Bertel
---
For only $540, you will help reduce the risk of common diseases by providing a family with an outdoor toilet.
---
About Gospel for Asia
Gospel for Asia (GFA World) is a leading faith-based mission agency, helping national workers bring vital assistance and spiritual hope to millions across Asia, especially to those who have yet to hear about the love of God. In GFA's latest yearly report, this included more than 70,000 sponsored children, free medical camps conducted in more than 1,200 villages and remote communities, over 4,800 clean water wells drilled, over 12,000 water filters installed, income-generating Christmas gifts for more than 260,000 needy families, and spiritual teaching available in 110 languages in 14 nations through radio ministry. For all the latest news, visit our Press Room at https://press.gfa.org/news.
---
Read the rest of Gospel for Asia's Special Report: Fight Against Open Defecation Continues – Using Outdoor Toilets to Improve Sanitation — Part 2
Learn more by reading these Special Reports from Gospel for Asia:
---
This Special Report originally appeared on gfa.org.
Read what Christian Leaders have to say about Gospel for Asia.
Click here, to read more blogs on Patheos from Gospel for Asia.
Learn more about Gospel for Asia: Facebook | YouTube | Instagram | LinkedIn | SourceWatch | Integrity | Lawsuit Update | 5 Distinctives | 6 Remarkable Facts | 10 Milestones | Media Room | Fighting Global Poverty | Endorsements | 40th Anniversary | Lawsuit Response |
Notable News about Gospel for Asia: FoxNews, ChristianPost, NYPost, MissionsBox