WILLS POINT, TX – GFA World (Gospel for Asia) founded by K.P. Yohannan, whose heart to love and help the poor has inspired numerous charities like GFA World Canada, to serve the deprived and downcast worldwide, issued this second part of a Special Report on a surprising antidote and solution to world poverty: farm animals.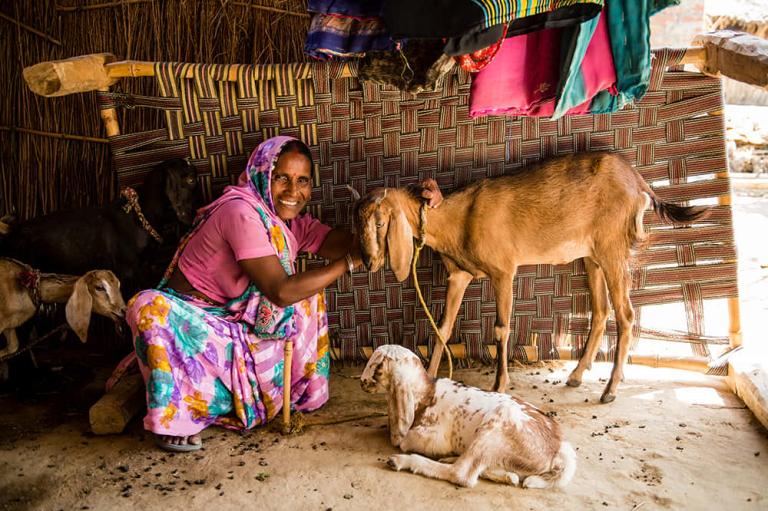 Breaking the Cycle of Poverty with a Cow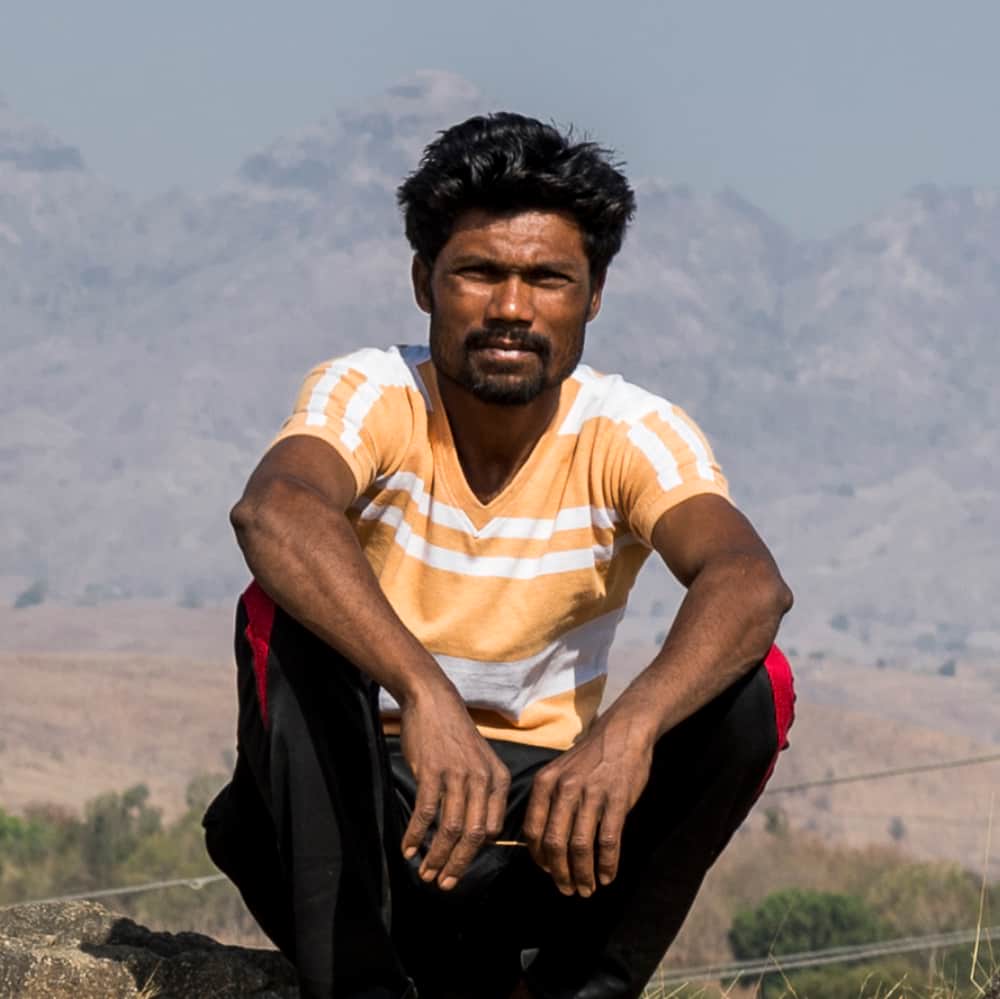 Taden's story is typical of the kind of transformation a single animal can make in a family's life.[6]As a laborer in a poor Asian community, Taden had few options and little hope. He despaired to think his children would have to endure the same multi-generational poverty he had inherited.
"I couldn't afford a very nice life for my family," he recalls, "and I used to feel very angry at myself at times, very sad with myself because of the situation I was in."
A local pastor saw Taden's plight and arranged for him to receive a cow, funded by Gospel for Asia (GFA World).
"We were really overjoyed," Taden recalls, "because we did not have anything in our house to call our own. But we felt that if we got the cow, we could really improve our lives."
Soon, the cow gave birth and began producing milk. Taden and his family began milking the cow twice daily and selling the milk. That enabled them to meet their basic needs and do something that would have been unimaginable before: send their children to school. The cycle of poverty, which seemed so unbreakable for so long, was finally ending.
Now, with two cows in his possession, Taden began to think entrepreneurially.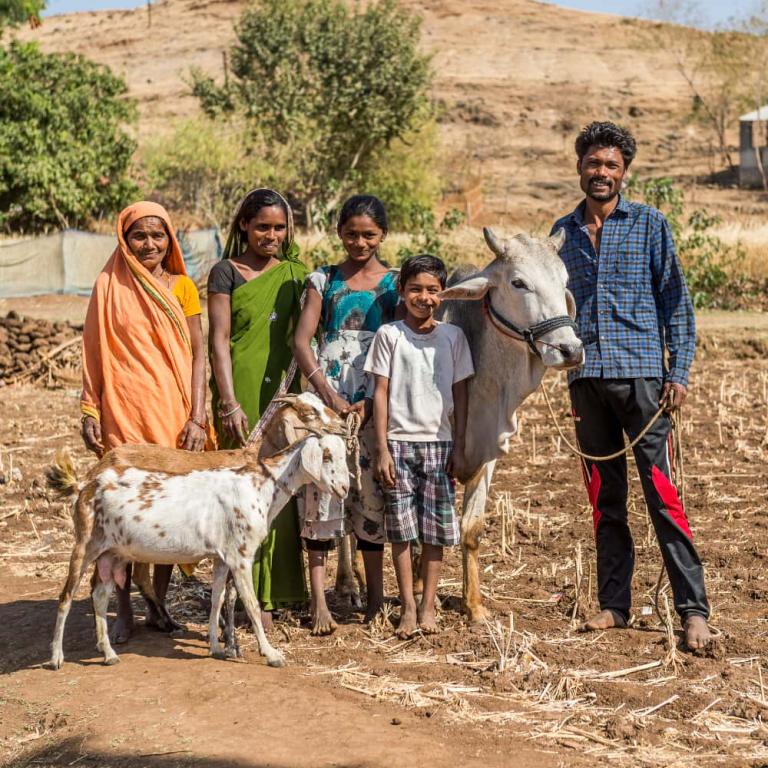 "I had observed others who were raising goats," he says, "and I came to know that the goats bear kids once every five months."
Seeing a potential second source of income, Taden sold one of the cows and bought a pair of goats. They soon gave birth to two kids, which Lavish sold, earning as much as he would have made in six months of working. Now, he could afford new clothes and schoolbooks for his kids. Life was looking up at last. Taden was overcome with gratitude.
"I would like to thank those who have helped me get the cow as a gift," he says. "My life has definitely been blessed 100 percent."
World Vision, another NGO, has refined the practice of providing microloans—funds that help aspiring farmers and entrepreneurs get started in their chosen enterprises. The amount needed to begin a thriving business in a developing country can be astonishingly small compared to Western standards. And for many, it all starts with the acquisition of a single animal.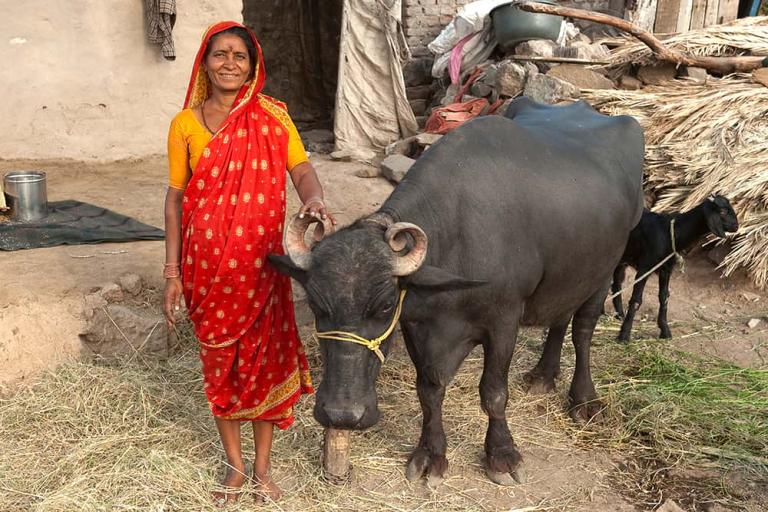 Like World Vision, Heifer International leverages support from governments and private organizations along with individual donations to create opportunities for aspiring farmers. The organization recognizes that "ending poverty begins with agriculture" and works to build "inclusive, resilient economies" in the areas it serves.[7]
For over 40 years, Gospel for Asia (GFA World) has been serving people's physical and spiritual needs. Now active in 18 Asian countries, Gospel for Asia (GFA World) has also recently begun ministering in Africa. Along with providing animals for families, Gospel for Asia (GFA World) missionaries serve the community through providing things like educational opportunities for children, vocational training and resources for life. In water-starved regions of Asia, Gospel for Asia (GFA World) installs wells using local labor, and trains the local pastor and congregation on how to maintain them for the long term.
Like other similar organizations, Gospel for Asia (GFA World) offers donors a range of suggested gift amounts, which can provide chickens for a needy family or improve an entire village. It describes the cows, goats, pigs, lambs and chickens as "income-producing animals," which affirms their real purpose of providing ongoing, sustainable food or financial resources for the family. Donors can feel confident they're providing more than a few meals for the families they help. Their gifts can actually spark a permanent change for people who just need a helping hand to get a fresh start.
Faith-based organizations help their recipients create prosperous family enterprises, often starting with a single cow or goat. The goal is not a quick fix, but a long-term program that can lift families out of poverty for good.
Relief agencies that work in the developing world recognize that providing live, useful farm animals to people in need is more effective than simply giving money. With that well-established principle in mind, they can approach potential donors with a simple, attractive proposition. "Donate a goat" is a straightforward message with immediate appeal to those who want to help the less fortunate. For a gift as small as $140, a donor can provide a family with two goats that will help lift them out of destitution. Those who give can feel confident their contributions are providing real, lasting benefits to real people.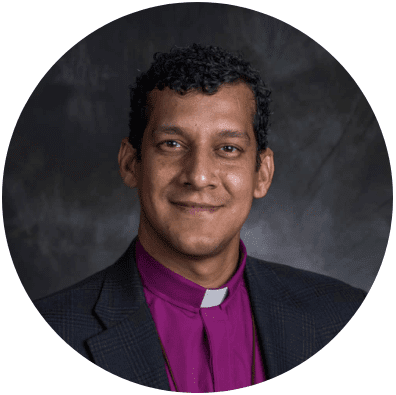 For these nonprofits, helping people defeat poverty is a tangible expression of their faith. "God's love must be demonstrated in more ways than just through words," says Bishop Danny Punnose of GFA World. "It must be seen, felt and experienced! Providing these life changing gifts to these precious people who are in great need is an opportunity for us to love them practically and see their lives lifted out of their hopeless state."
If obtaining an animal seems like an unlikely way to achieve success, it's important to remember what the alternatives are for the poorest of the poor. They often work as day laborers, barely making a subsistence wage—when they can find work at all. Some will resort to picking through garbage for food and usable items. And for others, the sex trade is a cruel option of last resort. But with even a few animals, those same people can enjoy a wide range of new opportunities.
The first benefit is having enough food to eat—which is always an urgent priority for the desperately poor. Besides the meat they provide, cows and goats supply nutrient-rich milk that can sustain an entire family and more. And when animals begin to reproduce, things change dramatically. Families can sell their animals or the meat. Then, with a surplus of funds, they can begin to consider things that would have been out of reach before, such as health care and medicine. Family members who were incapacitated by disease can become productive again. The children can go to school instead of being condemned to a lifetime of manual labor. Families can improve their dwellings and acquire amenities that make life tolerable—even enjoyable—instead of miserable. In other words, they can begin to experience the enhanced quality of life that people in the developed world routinely expect. With their basic needs met, they can start to focus time and attention on more rewarding pursuits. Instead of a cycle of poverty, they can enter a cycle of prosperity. And, perhaps for the first time, life can seem worthwhile.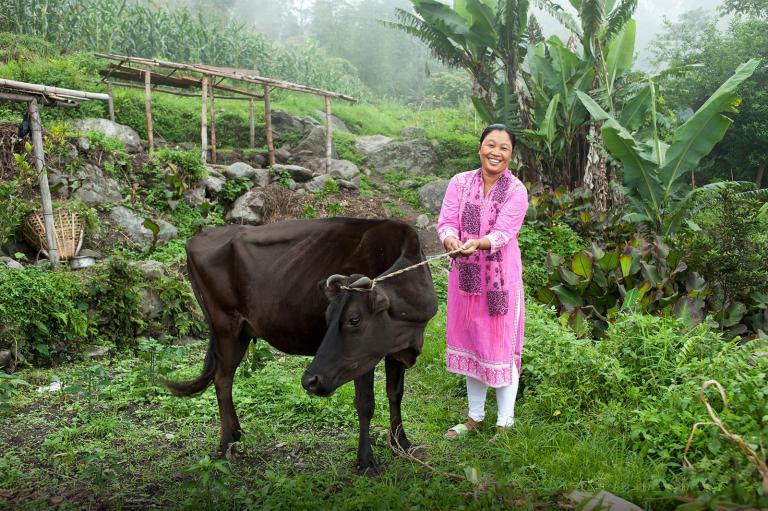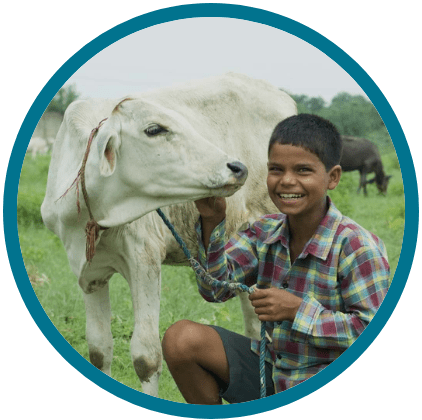 A family's choice of animals to raise depends on several factors: resources, land area, topography, market conditions and climate, to name a few. For farmers with access to large areas of land, cows provide a viable source of meat, milk and income. The farmers can breed the cows, use some of them for food, and sell others in the marketplace. Raising cattle has been a profitable enterprise for people the world over, and with good reason. A lactating cow can produce up to six or seven gallons of milk per day.[8] And a single 1,200-lb. steer can yield an astonishing 490 pounds of edible meat.[9] Clearly, owning even one cow can change life drastically for a struggling family.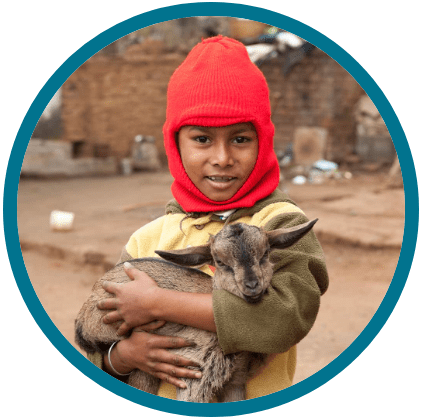 For those with limited land or capital, goats can be an ideal option. They require a smaller area than cattle and can forage virtually anywhere—on anything. Farmers who can't afford a cow may be able to purchase a goat with limited funds and begin their journey to prosperity. Nanny goats can bear several kids in a year, allowing for a quick expansion of the herd. In India, an adult goat can sell for an amount equal to an entire month's income for many people.[10] Although goat meat is not yet popular in the United States, it is actually a good source of clean, nutritious protein, being lower in saturated fat and cholesterol than chicken, beef or pork.[11] And goats are relatively easy to raise, requiring little in the way of maintenance. For many families, their escape from poverty begins with a humble goat.
---
Give Animals to Help Poor Families in Need »
If you want to help impoverished families with a gift that can provide them life-saving income for many years to come, consider a one-time donation to give farm animals – a surprising antidote to overcoming persistent poverty.
---
Read the rest of this Gospel for Asia – Transforming Communities (GFA World) Special Report: A Surprising Antidote to World Poverty: Farm Animals — Part 1, Part 3
---
About GFA World
Gospel for Asia (GFA World) is a leading faith-based global mission agency, helping national workers bring vital assistance and spiritual hope to millions across the world, especially in Asia and Africa, and sharing the love of God. In GFA World's latest yearly report, this included thousands of community development projects that benefit downtrodden families and their children, free medical camps conducted in more than 1,200 villages and remote communities, over 4,800 clean water wells drilled, over 12,000 water filters installed, income-generating Christmas gifts for more than 260,000 needy families, and teaching providing hope and encouragement available in 110 languages in 14 nations through radio ministry. GFA World has launched programs in Africa, starting with compassion projects in Rwanda. For all the latest news, visit our Press Room at https://gfanews.org/news.
---
Read more blogs on Poverty Solution, Christmas Gift Catalog, the COVID 19 Pandemic and GFA World on Patheos from Gospel for Asia.
Learn more about how the simple gift of an income-generating animal can be the turning point for an impoverished family—one their family has likely been desiring for generations.
GFA's Statement About Coronavirus
Learn more by reading this Special Report from Gospel for Asia: Fighting Global Poverty with Ideas — Uprooting poverty requires education that transmits values

---
Learn more about Gospel for Asia: Facebook | YouTube | Instagram | LinkedIn | SourceWatch | Integrity | Lawsuit Update | 5 Distinctives | 6 Remarkable Facts | 10 Milestones | Media Room | Poverty Solution – Farm Animals | Endorsements | 40th Anniversary | Lawsuit Response | International Offices | Missionary and Child Sponsorship | Transforming Communities through God's Love
Notable News about Gospel for Asia: FoxNews, ChristianPost, NYPost, MissionsBox
Read what 25 Christian Leaders are affirming about GFA World.
This Special Report originally appeared on gfa.org.