WILLS POINT, TX – GFA World (Gospel for Asia) founded by K.P. Yohannan, which inspired numerous charities like GFA World Canada, to assist the poor and deprived worldwide, issued this first part of a special report on fresh water: an increasingly scarce resource more vital than oil or gold.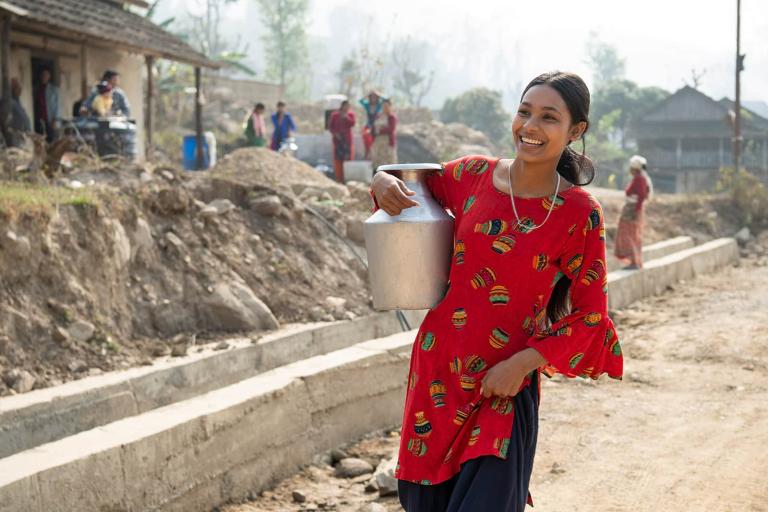 Increasing demand on rivers, lakes and streams, compounded by changing weather patterns, population growth and economic development, is leaving us in a world where many people are struggling to find enough fresh water to survive. (I'll develop this topic below, to add to our previous essays on water stress globally, solutions to the world water crisis, and those that are dying of thirst.)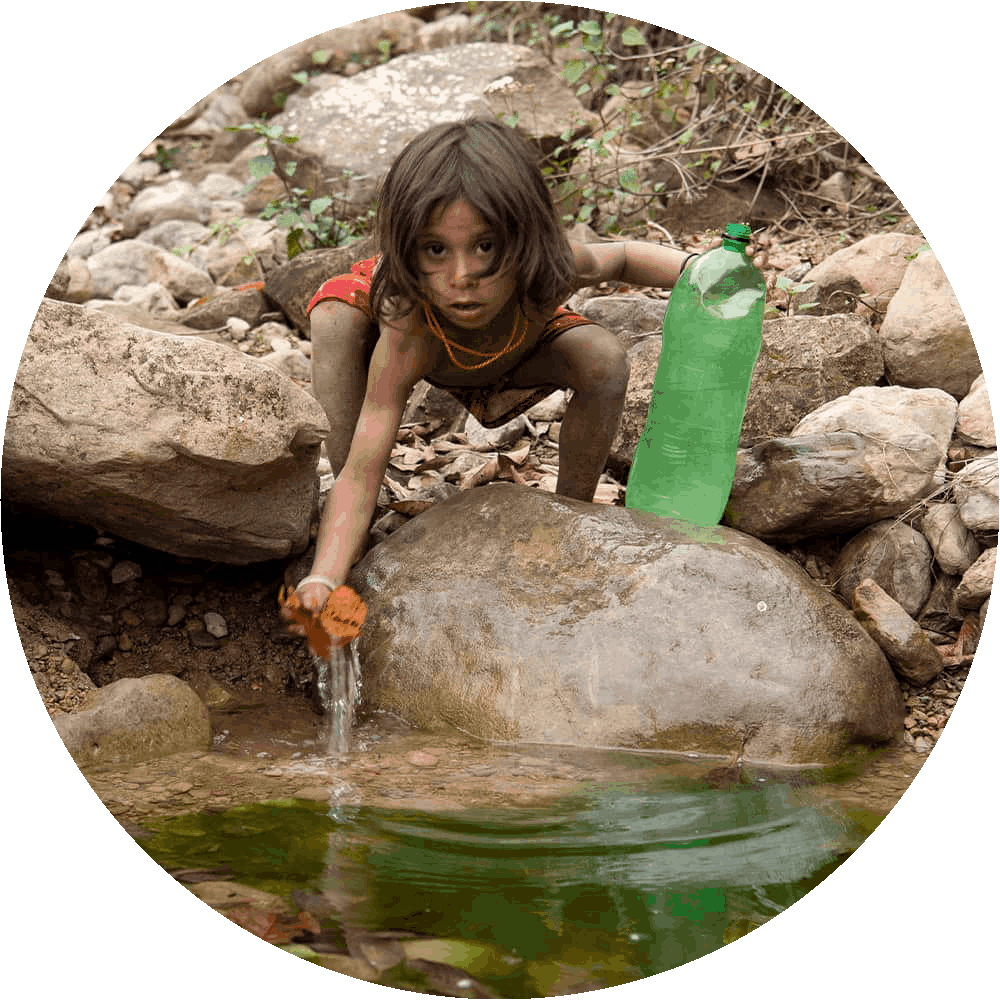 Water is a resource that is becoming more precious than gold, according to various headlines from around the world.[1][2] One news story included a somber prediction by the Intergovernmental Panel on Climate Change (IPCC) that future climate instability will create serious water shortages.[3]
In the IPCC August 2020 report, the Geneva-based organization forecast that rising temperatures over the next two decades will spark changes in the world's water cycle, with wet areas becoming wetter and arid lands prone to greater drought.[4]
"There is already strong evidence that we are seeing such changes," said Professor Mike Meredith, a lead author for IPCC and scientist at the British Antarctic Survey. "In some dry regions, droughts will become worse and long lasting. Such risks are compounded by knock-on consequences, such as greater risk of wildfires, [which] we are already seeing."[5]
Just after the report's release, the Cable News Network (CNN) reported that Middle Eastern countries like Iran, Iraq and Jordan are pumping vast amounts of water from the ground for irrigation to improve food self-sufficiency. Charles Iceland, global director of water at the World Resources Institute, told the network that while this can compensate for a decrease in rainfall, it also results in falling groundwater levels.[6]
The four-person CNN team report noted areas around the globe where that's happening, like in Iran, where a vast network of dams sustains an agricultural sector that drinks up about 90% of the water the country uses. "Both declining rainfall and increasing demand in these countries are causing many rivers, lakes, and wetlands to dry up," Iceland told CNN. "The consequences of water becoming scarcer are dire: Areas could become uninhabitable; tensions over how to share and manage water resources like rivers and lakes could worsen; more political violence could erupt."[7]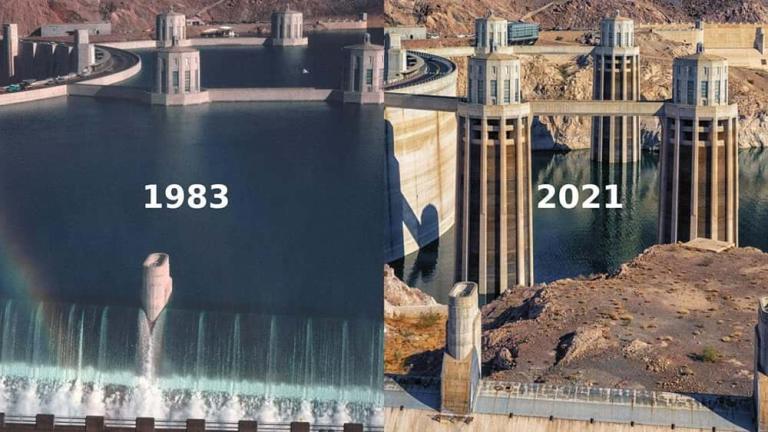 The situation threatens wealthier countries, too. The New York Times reported larger future cuts in water consumption are likely for 40 million people in the West who rely on rivers. For the first time ever, last August, the U.S. federal government declared a water shortage at Nevada's Lake Mead, a main reservoir for the Colorado River. Initially, that will mostly affect farmers in Arizona. In addition to seven U.S. states, two in Mexico draw water from the Colorado. Besides providing drinking water, it irrigates desert crops and generates hydroelectric power. Scientists say the only way to alleviate the problem is to reduce demand.[8]
"As this inexorable-seeming decline in the supply continues, the shortages that we're beginning to see implemented are only going to increase," said Jennifer Pitt, who directs the Colorado River program at the National Audubon Society. "Once we're on that train, it's not clear where it stops."[9]
Water is a resource that is becoming more precious than gold, oil or gas, according to various headlines from around the world. But the consequences of water becoming scarcer are dire — as areas become uninhabitable, tensions worsen and violence could erupt.
Weeks before this news, analysts at the London-based financial giant Barclays issued a research note that identified water scarcity as the most important environmental concern for global consumer staples, affecting everything from food and beverages to agriculture and tobacco.[10] Circle of Blue reported that major companies are increasingly concerned about water's availability, with the average price between 2010 and 2019 increasing by 60 percent in the 30 largest U.S. cities.[11]
Beth Burks, director of sustainable finance at S&P Global Ratings, told CNBC, "Water scarcity is really important because when it runs out you have really serious problems."[12]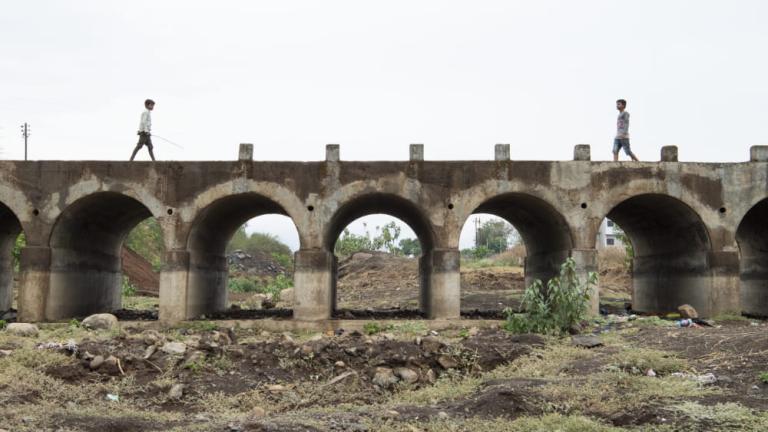 Fresh Water Scarcity – the "Invisible" Hand Behind Many Global Crises
Water problems especially affect the 1.1 billion people who lack access to a basic drinking source.
Then there are millions more who devote many waking hours to obtaining it. According to the non-governmental organization H2O for Life, women and children in many communities spend up to 60% of each day collecting water.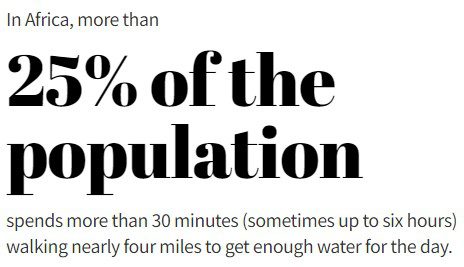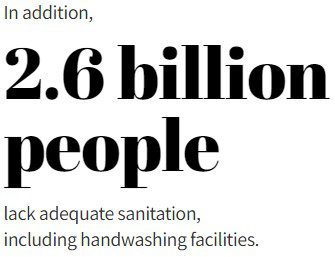 A 2021 report for the Council on Foreign Relations identified the Middle East and North Africa as the worst for physical water stress. In addition to receiving less rainfall, the countries' fast-growing, densely-populated urban centers require more water. It's estimated that 70% of the world's fresh water is used for agriculture, with another 19% going to industrial use and 11% for domestic, including drinking.[16]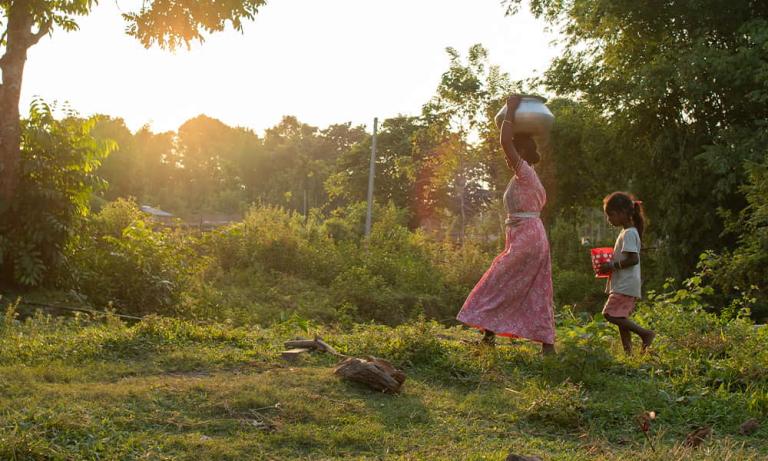 The report for the CFR said water scarcity is usually divided into two categories: 1) Physical scarcity related to ecological conditions and 2) Economic scarcity because of inadequate infrastructure.[17]
"The two frequently come together to cause water stress," wrote Claire Felter and Kali Robinson in their report entitled: "Water Stress: A Global Problem That's Getting Worse." "For instance, a stressed area can have both a shortage of rainfall as well as a lack of adequate water and sanitation facilities. Experts say that when there are significant natural causes for a region's water stress, human factors are often central to the problem."[18]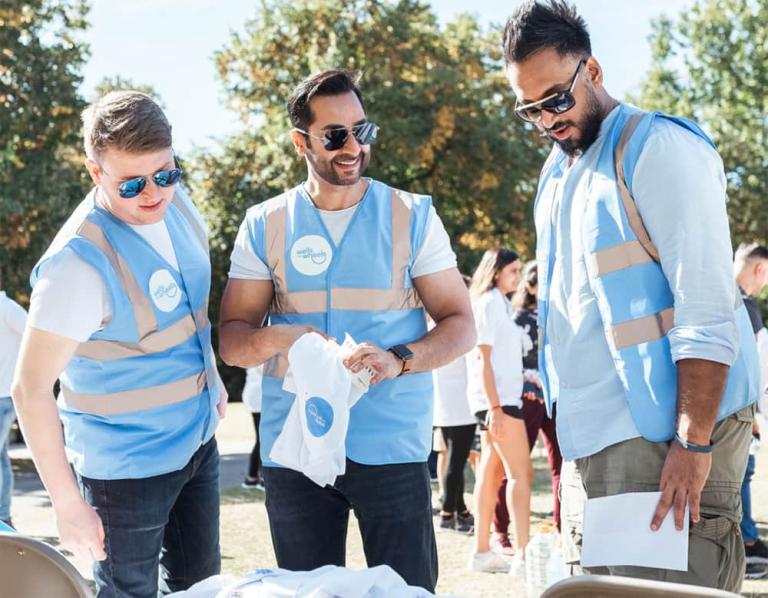 Water scarcity is the "invisible" hand behind many humanitarian crises, said Shaz Memon, a British entrepreneur and founder of the charity Wells on Wheels. In a recent commentary, he named Yemen as one of the world's most water-scarce countries, a condition leading to social and political upheaval. For example, he notes that in Nigeria the Boko Haram insurgency in 2010 arose because of a demand for clean drinking water. Drought and water scarcity was also a pivotal factor behind Syria's civil war as well, according to Memon.
"Water is a precious, life-giving commodity; it becomes more scarce because it isn't treated as such," Memon wrote. "Unlike gold, oil or gas, it is not priced in relation to its global scarcity. … However, there are some who understand water's status as a valuable commodity. Goldman Sachs has said water could be the 'petroleum of the 21st century.'"[19]
Such observations underscore the significance of the United Nations' World Water Day, set for March 22 with the theme "Groundwater: Making the Invisible Visible." The UN calls groundwater a vital resource that provides almost half of all drinking water worldwide, sustains ecosystems, maintains the baseflow of rivers, and prevents land subsidence and seawater intrusion.[20]
---
Make a donation to provide clean, fresh drinking water »
If this special report has touched your heart and you would like to help give clean water to a needy village in Asia, then make a generous one time or monthly gift toward Jesus Wells and Water Filters.
---
About GFA World
GFA World (www.gfa.org) is a leading faith-based global mission agency, helping national workers bring vital assistance and spiritual hope to millions across the world, especially in Asia and Africa, and sharing the love of God. In a typical year, this includes thousands of community development projects that benefit downtrodden families and their children, free medical camps conducted in more than 1,200 villages and remote communities, over 4,800 clean water wells drilled, over 12,000 water filters installed, income-generating Christmas gifts for more than 260,000 needy families, and teaching to provide hope and encouragement in 110 languages in 14 nations through radio ministry. GFA World has launched programs in Africa, starting with compassion projects in Rwanda. For all the latest news, visit the Press Room at https://gfanews.org/news.
---