And sinners plunged beneath that flood
Lose all their guilty stains.
William Cowper, 1772
I was an adult before I realized God's grace could be found in places other than creaky wooden prayer benches in dimly lit church sanctuaries.
Several years ago, I was in the middle of The Great Smoky Mountains National Park for a weeklong interpreting assignment. When I say in the middle, I am not exaggerating. We stayed at an educational science lab, deep in the woods. Camp-style bunks, cafeteria food, and community showers. The job was extremely hands-on, including day-long hikes, wildlife, reconnecting with nature, jumping off rocks into insanely cold water, and even climbing waterfalls at sunrise. I was in heaven. And getting paid to be there.
One particular day, a few of us adventuresome folks woke up an hour early and headed to some new waterfalls, which our guide, Mike, promised to be well worth the 25-minute strenuous hike. We heard the rumble long before we arrived.
As we rounded the final bend, our group paused in unison. Everyone recognized this place as special. I could see the high, broad, beautiful waterfall, surrounded by enormous rock facings all around. This place was tucked away in a secret cove that felt like an ancient sanctuary, carved into the wall of trees that draped the landscape.
I heard God walking there.
[clickToTweet tweet="I want to be drenched by grace. #graceismessy" quote="I want to be drenched by grace." theme="style3″]
Sitting on a massive rock, meditating, I looked up and saw our guide, Mike, standing behind the waterfall. I stood up to join him.
Mike was smart enough to dress in swimming clothes, but my head-to-toe hiking gear was not going to hold me back. I had to be there. It's like the waterfall was calling me. I could feel it. So my shirt came off and in a matter of minutes, I was there, behind this massive waterfall.
But I wasn't just behind the waterfall. It was far too powerful for that. I was behind it, in it, under it, beneath it. And I was a bit overwhelmed.  The sheer force of that water beating down on my head and neck was intense. I was taken back to a song we used to sing during my years as a youth pastor, which included the lyrics, "…the sound of many waters". Standing under that massive waterfall, I could see thirteen smaller falls and pools, each with their own distinct size and sound.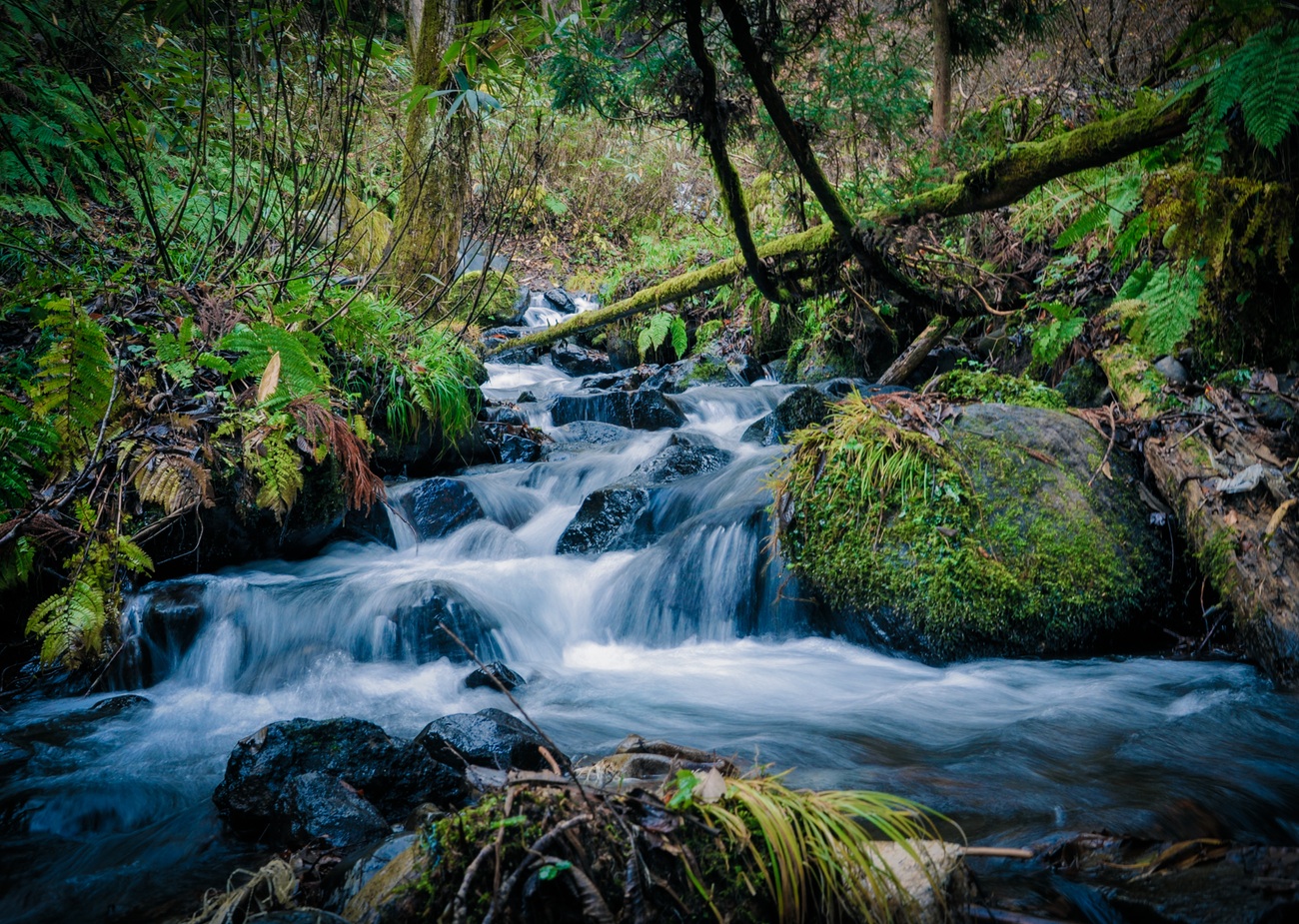 Eventually I exited, stood in the pool below, and breathed deep. Gazing upward at the rushing water, I heard God say, "This is what I am constantly doing with your life."
It took me quite a while to process, but I believe what God was saying in that moment is that our sins are constantly being forgiven. Forgiveness is constantly being poured out from the veins of Jesus Christ to those He loves so very much.
"Christianity is about water: 'Everyone that thirsteth, come ye to the waters.' It's about baptism, for God's sake. It's about full immersion, about falling into something elemental and wet. Most of what we do in worldly life is geared toward our staying dry, looking good, not going under. But in baptism, in lakes and rain and tanks and fonts, you agree to do something that's a little sloppy because at the same time it's also holy, and absurd. It's about surrender, giving into all those things we can't control; it's a willingness to let go of balance and decorum and get drenched."
–Anne Lamott, Traveling Mercies
His grace truly is amazing, powerful, and ever-flowing. And I felt, for the first time, that I had been plunged…maybe to victory, definitely to a deeper understanding of what it means to be "saved."
Salvation is far more than just my first prayer at the altar at the age of six. I am being saved moment by moment, redeemed day after day. His mercies really are brand new every single morning – and evening, and noontime. He makes all things new, all the time.
When I find myself overwhelmed with life, I am often taken back to the magnitude of that waterfall. Standing there, fully aware of just how small I am in comparison to all the greatness God has made. Standing in a waterfall, I saw a glimpse of just how God drenches us with grace.