Ever wondered how to stop living in the past and be present  in the now? It's possible. Here's how.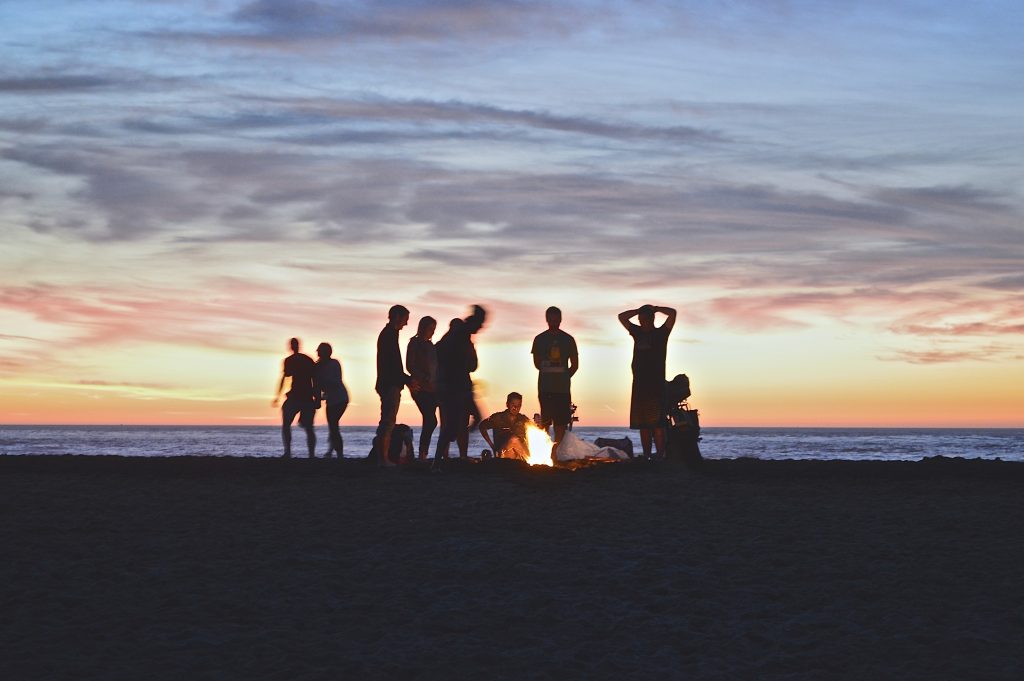 How many times do I go back to my past and try to find life there? Digging up memories of former hurts, dwelling on old mistakes and pain I buried years ago? It reminds me of Mary and Martha, the day they went back to the tomb of Jesus and found it empty. But I'm definitely not trying to resurrect Jesus. More often than not, I am looking back with shame, fear, and guilt over things that are behind me.
But what I'm realizing is the only way to redeem all my yesterdays is by living a kick-ass life today. Your life matters, so bury your past and start living today, immersed in messy grace.
Have shame or secrets kept you silent? Join the Messy Grace Community! Let's find vulnerability together and allow our stories to change us as we change the world. No more living in the past or trying to find life in a graveyard of your memories.
Your story has been redeemed by the Living One. Your past is behind you and you have a chance today to show the world the power of second chances!
For the next several weeks, my friends will be telling their stories. They'll be sharing nitty-gritty details, how they found the courage to share, why they would want to, and wisdom they've learned along the way.
This "Grace is Messy" community is one of men and women who believe in second chances for everyone. We're convinced that redemption is unlimited and Love is here with no strings attached. When people look at their own lives through eyes of Grace, they eventually start seeing the world the same way. Giving grace is risky business, but it's totally worth it.
I'm the luckiest guy in the whole world. I am surrounded by gracious people who are generous with their stories and passionate about speaking vulnerably about their own struggles, past and present. These are regular people. You won't find anyone in this community who tiptoes around the hard parts. Instead, you will be greeted by friends who have that one story they are dying to tell. Ragamuffins who are willing to say, "I was a mess, until …"
If you'd like to share your encounter with messy grace, we'd love to hear it! If you aren't ready to have your name attached, it's okay! You can submit your story via email and request to remain anonymous. We've already received a couple of stories just like that. Two simple ways to get involved in the community are signing up for the newsletter and joining the brand-new Facebook group. Click here to join Grace is Messy: Beyond the Blog.
It's your story. It's time to own it.
Grace is messy,
Steve
P.S. If you're interested in improving your writing and learning to tell a stronger story, you can take things a step further by downloading my brand-new writer's toolkit: How to Own Your Story. Just click here. I'll walk you through, step-by-step, of telling your story. It's the formula we use right here at Grace is Messy and it works every single time.