(Not a reader? Check out this video narration of today's powerful story.)
---
Every September 21, I wonder where my notes went. The secrets they held, the deathbed confessions, the pain I was finally releasing. It was all on paper. But they are gone, and I am here, unsuccessful in my attempt to die.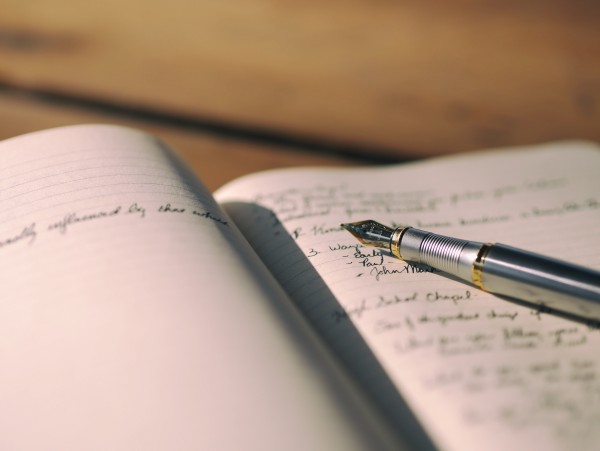 Those letters still haunt me.
How do 20 pages of yellow legal paper just vanish? Later, when I was able, I called the hotel, the hospital, the ambulance service, the psych ward and the police department. No one ever saw them. They're just gone.
I spent two days drafting the most important letters of my life to all of my most important people.
The first was to Lindsey, my wife. It was the hardest to write. But it was sweet, it really was. I recalled our times traveling together, dreaming about changing the world while we sat on a moonlit back porch, driving through the countryside on lonely Saturday afternoons.
And I apologized for abandoning her and our baby boy. I was as genuinely sorry for leaving them as I was hell-bent on being delivered from my torture.
How can you apologize for the wrong you're about to commit? How can you possibly make right what will never be right? Five years earlier, I stood at an altar before God and promised to cherish and respect her until death. This was not what either of us had in mind.
I also wrote letters to my best friends, Michael and Gigi, to both of my brothers and to the youth group I was serving at the time, knowing I would forever be remembered as the youth pastor who committed suicide. I was fully aware that every sermon I'd ever preached, every article I'd ever written and every word of advice I'd ever offered would now be seen as fraudulent and empty.
I was the guy who constantly told stories of messy grace and unconditional love, of finding the hope of Jesus during dark nights. I was a phony, not worthy to ever stand behind a pulpit and offer hope and peace to anyone ever again.
I am honored to share the rest of this story for the very first time on Relevant Magazine! Please read the rest of my story and show some support by leaving a comment and sharing from their site.
---
More great recovery content is just a click away!
Subscribe to get our latest content by email.