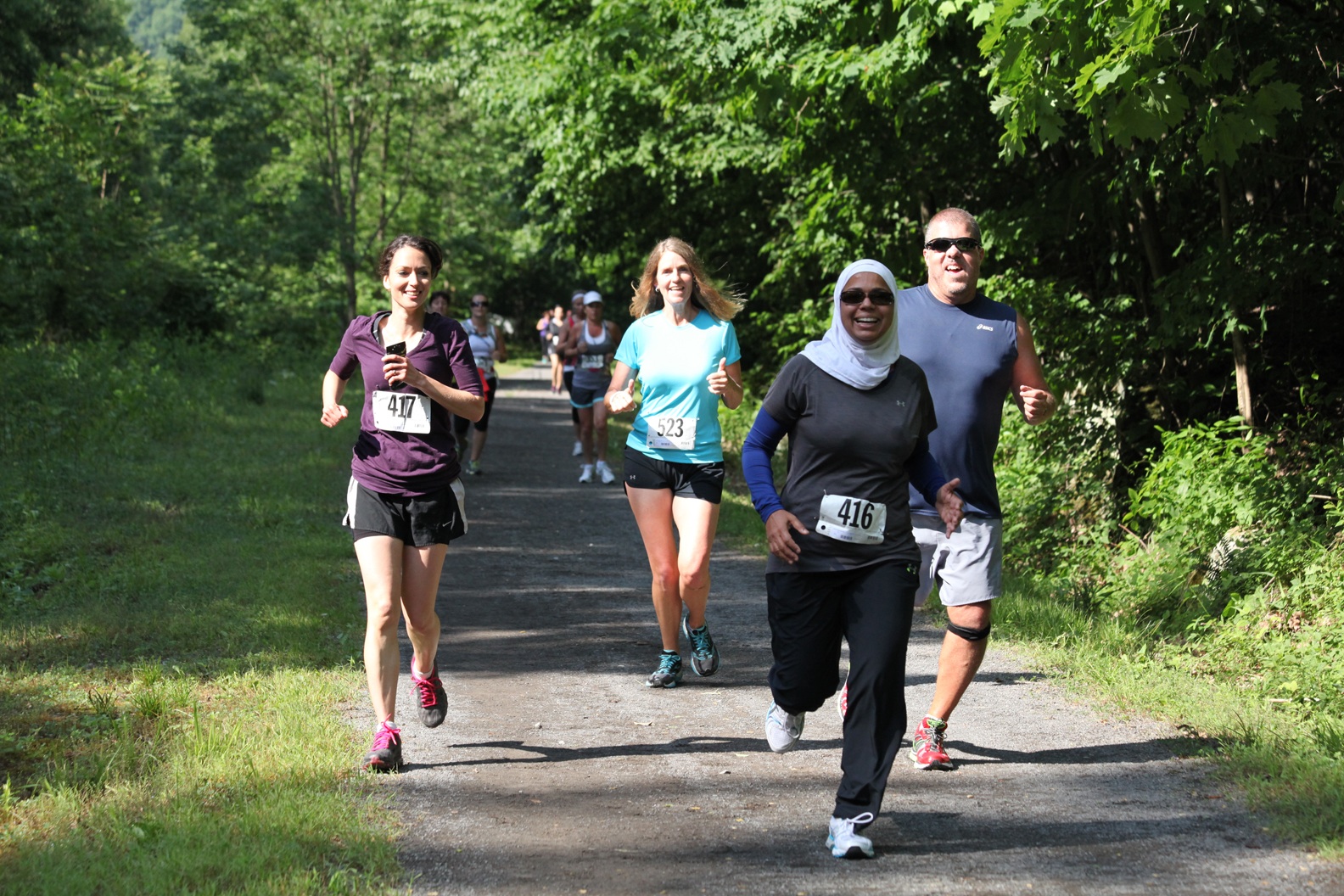 For the last few years, I've run the local Deckers Creek Half Marathon in my hometown. It's been a good way to get in shape and enjoy the trails in early spring. This year I was not planning on training because of health issues.
When the Boston marathon was bombed, it hit very close to home. I know the euphoria you have when crossing a finish line. Runners often train for months to mentally and physically prepare for the long distances, dehydration, leg cramps and the many other obstacles to overcome. I've always admired the silent code amongst runners. Encouraging smiles. Thoughtful nods. I especially like those "Keep at it, I was there once too" looks. Running provides a unique type of serenity. A runner leaves behind his burdens and enjoys the bliss of deep breaths and a quiet mind.
When I run, I am connected with God, deeply absorbed in reflection:
"…Behold in the Remembrance of God do hearts find satisfaction." (Quran 13 :28)
It breaks my heart that this serenity may forever be shattered for many people. The Boston bombing was a tragic atrocity. But, in the fury of it all, we have to remember the heroes that emerged amongst the smoke, those that ran towards the danger, rather than away. We have to remember that the world is also full of many tender hearted, loving community members. Many good people, good neighbors, who cannot bear to leave anyone behind.
A couple of weeks ago, I looked out the window on a gorgeous spring day. I thought to myself "I should really run." I should run for Boston. I'm about eight weeks behind in training and few pounds above my ideal weight. But, by the Grace of God, I am healthy and my heart moves me. Even if my 12 minute miles places me amongst the bottom of the pack, I enjoy every moment. Every curve on the trail brings a fresh new look of forest trees, bubbling creeks, trickling sunlight and the padder of runners feet.
This year, I run for you Boston. I run for the hope of a new day.
Sharda Mohammed
Sharda Mohammed is a Canadian-born mother of two children. She has a keen interest in learning to foster leadership, self esteem, and empathy in young children. She works part time as a physical therapist.