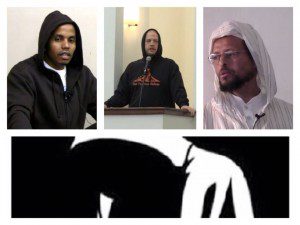 Some Muslims are fasting from social media this Ramadan, but many others are not. Here's a roundup of the news and views that Muslims have been talking about:
US Muslims and Trayvon Martin
In the days after the Zimmerman verdict, many US Muslim commentators lamented the lack of a loud public response from national Muslim leaders. Later that week, Trayvon Martin and injustice were the subject of a handful of Friday sermons, including from some of the most prominent US imams.
Muslim community leadership disconnect
The Myth of a non-racialized Muslim community
The Quran, Trayvon, black pathology lie and God's Awesome creation
Trayvon Martin A Sign of the End of Time (Imam Zaid Shakir khutba)
Trayvon Martin and Muslim Activism (Imam Khalis Rashad khutba)
The danger of hubris and the murder of Trayvon Martin (Imam Suhaib Webb khutba)
#WhiteHouseIftar
The Muslim twitterverse was on fire this week in a contentious debate over the ethics of attending the White House Iftar:
A call to boycot the White House and State Department iftars
Beyond the iftar: 6 points toward principled solidarity
Honored to be invited – and grateful for the debate
Hashtagging Ramadan
Tech-savvy Muslims have been sharing innovative projects, videos and links on all social media platforms:
30 best Quran recitations – a stunning collection from around the world
Mohammad Assaf recites Quran – recent winner of Arab Idol song contest
Superhanallah – a hilarious webcomic on the ups and downs of Muslim life
Burka Avenger – a Pakistani female superhero who promotes childhood education
#30Days Ramadan – a photo gallery of Instagram, Tumblr, Twitter and Facebook Ramadan photos
Side Entrance* – a photo gallery that showcases women's prayer spaces in mosques
A call for improved spaces in mosques
The politically incorrect guide to Ramadan
The Hollywood actor who gives call to prayer
Interfaith Ramadan
The interfaith fasting project – hopefully more than "Ramadan Tourism"
#InterfaithRamadan – found on Twitter and FB and curated by Sarita Agerman
Call to prayer on BBC Channel 4
And finally, this tweet has been making the rounds on Twitter and Facebook:

*Disclaimer – I founded and curate Side Entrance