The women of Muslim Twitter are a dynamic and inspiring group and no list of Muslim Twitterati would be complete without their full representation. I've compiled a list of some of the most insightful Twitter accounts of Anglophone Muslim Twitter from Africa, Asia, Australia, the Caribbean, Europe, the Middle East, and North America. The Twitter accounts are organized alphabetically in the following categories: Academics (professors, researchers, graduate students), Cultural Curators (artists, entrepreneurs, lifestyle, commentators), Journalists, Movers & Shakers (activists, teachers, community organizers), Organizations (led by Muslim women), Politics & Policymakers, Religious Scholars, and Storytellers (authors, poets, editors).
There is a lot of overlap within intersectional feminism, and so these categories are not hard ones. The religious scholar is also an environmentalist, the activist is also an academic, the storyteller is also an anti-racism activist, the thought leader is also an artist, and so on. Some of the women might not self-identify as feminists, per se, but their work all coalesces around empowering women and girls. This is a very diverse group of women women; they run the spectrum from self-identifying as Salafi to secularist to Socialist – and everything in between (and outside of all boxes)! Ultimately what connects them is that they each tweet often about the issues surrounding Islam and Muslim women.

UPDATE: This is an on-going list (as Muslim women are fabulous!), so please continue to share your suggestions. Also, follow the public Twitter list, Muslim Women Twitterati, which features all of these amazing accounts. Major thanks to Prof. Brian Bowe for compiling the list!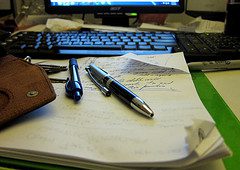 .
Academics
Amina Wadud US
Arshe Ahmed US
Donna Auston US
JamillahKarim US
Jerusha T. Lamptey US
Kecia Ali US
Maryyum Mehmood UK
Maytha Alhassen US
Melody Fox Ahmed US
MsEntropy US/North Africa
Najeeba Syeed US
Noura Erakat US/Palestine
Orbala Qrratugai US
Rim-Sarah Alouane France
Rose Aslan US
Sara Salem Egypt/Netherlands
Su'ad Abdul-Khabeer US
Susan Carland Australia
Zareena Grewal US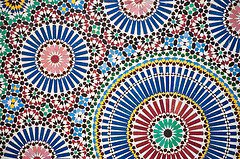 Cultural Curators

Aja Black Hip Hop Artist
Amanda Quraishi Interfaith Activist & IT Professional
Amani al-Khatatbeh Civil & Human Rights Activist
Amena Beauty & Style Vlogger
Anum Hussain Growth Marketer & Content Strategist
Ascia AKF Fashion Blogger
Aya Khalil Writer & Educator
Azizah Kahera Entrepreneur & Philanthropist
Eman Hassaballa Aly Digital Strategist

Fatemeh Fakhraie
Social Media & Content Marketer
Fatima Jackson-Best
Writer & Researcher
Fatima Price Khan
Writer & Interfaith activist
Fatima Salman
Activist & Youth Worker
Haute Hijab
Modest Fashion Designs
Ibtihaj Muhammad
US Fencer & Sports Ambassador
Ify Okoye
Nurse & Writer
Iman Zawahry
Filmmaker
Katie Miranda
Political cartoonist & calligrapher
Kinza Khan
Lawyer, Social Justice Advocate
Laila Alawa
Digital Strategist
Lena Khan
Filmmaker
Mariam Veiszadeh
Lawyer & writer
Maysoon Zayid
Comic
Mecca Donna
Cultural & Digital Curator
Nadia Azmy
Designer
Nadia Janjua
Artist & Architect
Nailah Lymus
Fashion Designer
Najva Sol
Photographer & Designer
Nsenga Knight
Artist & Filmmaker
Nzinga Knight
Fashion Designer
Rana Safvi
Artist & Activist
Samina Ali
Curator of Muslim women's art & voices
Sana Amanat
Director & Editor at Marvel Comics
Sanaz Raji
Scholar, Activist & Journalist
Sarah Ager
Interfaith Activist
Selma Talha Jebril
International Development
Shireen Ahmed
Commentator, Muslim women & sports
Shiza Shahid
Philanthropy
Susan Labadi
Entrepreneur in Halal Industry
Sukina Pilgrim
Hip Hop Artist
Sya Taha
Researcher, Quran & Feminism
Wood Turtle
Feminist & former academic
Yassmine Abdel-Magied
Diversity in Australia
Yuna Zarai
Singer-songwriter
Zahra Noorbakhsh
Satirist & Comedian
Zainab Akhtar
Comics and lifestyle
Zarqa Nawaz
TV & Filmmaker, Little Mosque on the Prairie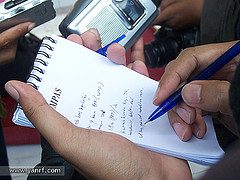 Journalists
Aisha Dabo Africa
Alexandra Millatmal US/Afghanistan
Amel Ahmed US/Yemen
Amina Elahi US
Assia Boundaoui US/Algeria
Azmat Khan US
Beeta Baghoolizadeh US/Middle East
Boutaina Azzabi Morocco/Netherlands
Ethar El-Katatney US/Egypt
Hajer Naili US/France
Hasna Ankal Amazigh/Belgium/Morocco
Hena Zuberi US
Ismat Sarah Mangla US
Khadija Patel South Africa
Kristiane Backer Germany
Laila Al-Arian US
Malika Bilal US
Maria Ebrahimji US
Mariam Sobh US
Mehreen Khan UK
Nabila Ramdani France/North Africa/UK
Nafeesa Syeed US
Nausheen Husain US
Nesrine Malik UK/Sudan
Raziye Akkoc UK/International
Remona Aly UK
Roqayah Chamseddine Middle East
Sabbiyah Pervez UK
Samia Errazzouki Middle East
Sana Saeed US/Canada
Sara Yasin US
Sarah Harvard US
Shelina Janmohamed UK
Yasmine Hafiz US
Zeba Khan US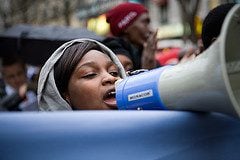 Movers & Shakers
Ahlam Said Online Organizer
Aisha al-Adawiya Women's Rights & Mosque Access
Akeela Ahmed Mental Health & Gender Issues
Aliya Latif Civil & Human Rights
Aniqah C Queer, WOC, Feminism
Ashley Mocosa Art & Activism
Basheera Mack Anti-Racism & American Muslim Culture
Browntourage Alternative Media
Budour Hassan Palestine Advocacy

Chaumtoli Huq
Civil Liberties
Darakshan Raja
Anti-Domestic Violence
Deanna Othman
Palestine Advocacy
Debbie Almontaser
Educator & Activist
Drost Kokoye
Political & Civil Rights
Faiza Ali
Community Organizer
Hazel Gomez
Activist & Community Organizer
Heather Laird-Jackson
Muslim Mental Health
Hosai Mojaddidi
Lecturer & Activist
Ilana Alazzeh
Activist
Itedal Shalabi
Immigration & Women's Rights
Kaouther Ferjani
Human Rights Activist
kawrage
Intersectional Feminism
Laura P.
Anti-Racism & Human Rights
Linda Sarsour
Civil & Human Rights
Margari Hill
Anti-racism & Human Rights
Maryam Alkhawaja
Human Rights
Mona Eltahawy
Feminism & Women's Rights
Muslimah Montage
Amplifying women's voices
Namira Islam
Anti-racism
Prison Culture
Human Rights
Qudsia Raja
Women's rights
Rabia Chaudry
Civil liberties
Raquel Saraswati
Women's rights
Riham Osman
Civil Rights
Sabbah Haji Baji
Educator & Activist
Samar Kaukab
Domestic & Sexual Violence
Sara Khan
, Counter-Extremism & Women's Rights
Sarah Sayeed
Educator, Women's Rights & Mosque Access
Sheila Musaji
Islamophobia Documentation
Soraya Schemaly
Feminsim & Women's Rights
Suzanne Akhras
Syria Advocacy
Talat Hamdani
Mother of 9/11 First Repsponder, Public Speaker
Zahra Billoo
Civil Liberties & Human Rights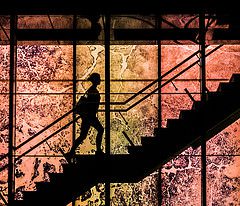 Organizations
AltMuslimah Gender & Islam
Al-Rawiya Foundation Women's Empowerment
Azizah Magazine Magazine for the Muslim American Woman
Coming of Faith Stories by Muslim Women
Enabled Muslim Support for Muslims with Disabilities
Heart Women & Girls Sexual Health & Mental Well-Being
Hijabtrendz Fashion, Entertainment, Beauty
Hip Hop Hijabis Hip Hop artists Poetic Pilgrimage
Islamic Network Groups Islamic Educational Resources
Love, InshAllah Relationships, Literature & Sex
MIIM Designs Architecture & Design
Muhsen Special Education Needs
Musawah Feminism & Gender Equity
Muslim Anti-Racism Collaborative Education, Outreach, Advocacy
MuslimGirl.Net Muslim Women Talk Back
Muslims For Progressive Values Gender Equality
Muslimah Media Watch Media Analysis
Muslim Women Network UK Network to empower women
My Halal Kitchen Recipes & Halal Industry Information
Nadoona Fitness Changing the world, one calorie at a time
Outburst! Building Safer Communities
Side Entrance Women's Mosque Experienes
Women In Islam, Inc Women's Empowerment
Women's Mosque of America Women-led Juma prayers for women & children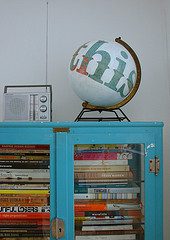 Politics & Policymakers
Alaa Murabit Middle East, International Affairs
Edina Lekovic Muslim Public Affairs
El-Hibri Foundation Philanthropy
Dalia Mogahed Research
Hend Amry Middle East & North Africa
Farhana Khera Civil Liberties
Julie Pascoet Diversity in Europe
Manal Omar Middle East
Maryam Jamshidi Author, Middle East politics
Mehrunisa Qayyum Middle East Affairs
Myriam Francois-Cerrah MENA, Religion and Europe
Nadia Roumani Philanthropy and Leadership
Nagihan Haliloglu International Relations
Rashida Tlaib Attorney & former State Representative
Remziya Suleyman Civil Rights & Kurdish Affairs
Riada Asimovic Akyol International Relations
Ruwayda Mustafah Kurdish Affairs
Sahar Aziz Law Professor, Civil Liberties
Umbreen Bhatti Law & Religion
Yusra Ghannouchi Spokesperson for Tunisia's Ennahda Party
Zainab Usman Oxford China-Africa Network
Zeenat Rahman Global Muslim Youth Affairs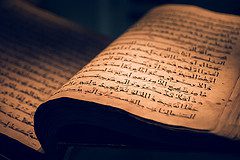 Religious Scholars
Ingrid Mattson Canada
Maryam Amirebrahimi US
Muslema Purmul US
Shayka Safia Shahid UK
Safiyyah Surtee South Africa
Anse Tamara Gray US
Tricia Veknach US
Yasmin Mogahed US
Zaynab Ansari US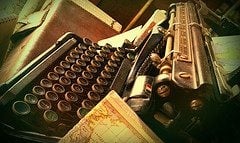 Storytellers

1001_stories
Aisha Saeed Author, Written in the Stars
Aishah Schwartz Director, Muslim Writers Alliance
Aizzah Fatima Actor & Playwright
Alana Raybon Co-Author, Undivided
Arnessa Buljusmic Writer & Analyst
Ausma Zehanat Khan Lawyer & Author, The Unquiet Dead
Ayesha Mattu Editor of Love, InshAllah and Salaam, Love
Ayesha A. Siddiqui Writer & Editor
Bina Shah Journalist & Author of A Season for Martyrs
Deonna Kelli Sayed Writer
Dilshad Ali Journalist & Editor of Patheos Muslim Channel

Eren Cervantes
Writer, Indigenous Feminist
G Willow Wilson
Novelist & Author of Ms. Marvel Comics
Gilded Spine
Writer & Diversity Advocate
Jennifer Zobair
Attorney & Author of Painted Hands
Key Ballah
Poet, Preparing My Daughter for Rain
Krista Riley
Editor-In-Chief Muslimah Media Watch
Na'ima Ismail Nawab
Poet, Activist, Lecturer
Nesima Aberra
Writer & Poet
Nia Malika Dixon
Writer, Director, Producer
Nijla Mumin
Writer & Filmmaker
NoLa Wanderer
Author and Teacher
Precious Rasheeda Muhammad
African American Muslim Historian
Rafia Zakaria
Journalist & Author, The Upstairs Wife
Saadia Faruqi
Sociologist & Author, Brick Walls
Sabaa Tahir
Author, An Ember in the Ashes
Sabina Khan-Ibarra
Activist & Editor, Muslimah Montage
Sahar El-Nadi
Activist & Author, Sandcastles and Snowmen
The Salafi Feminist
Author & Goth, Niqabi Feminist
Shazia Kamal Farook
Editor at AltMuslimah
Tanzila Ahmed
Activist, Podcaster & Columnist
Warsan Shire
Poet
Zainab Chaudary
Blogger & Communications Specialist
Zareen Jaffery
Editor of Young Adult Literature