Yesterday, my family and I attended Bellingham Pride, and I just have to say that I'm so proud of our city. As I understand it, ours is the second-largest Pride parade in Washington State. And what really stood out to me, as an affirming Christian, were the many faith communities (nine congregations!) represented therein.
I'm thrilled that there are so many churches and other gatherings for LGBTQ people of faith in Bellingham, and I thought I'd showcase the ones I saw (in parade order) along with links.
(Since publishing, I've been informed of a congregation that I initially missed, and I have updated the post accordingly. If I missed any others, let me know, and I'll include their info as well.)
Thank you for being there and demonstrating what loving faith looks like!
Unfortunately, a religious hate group also showed up. But the people at Pride are awesome, and their response was amazing. Read to the end to see happened.
Whatcom Peace and Justice Center
This first organization is not itself a faith community, but their important work is carried out in partnership with churches and religious organizations, and they began under the sponsorship of the Bellingham Quakers (also represented further down).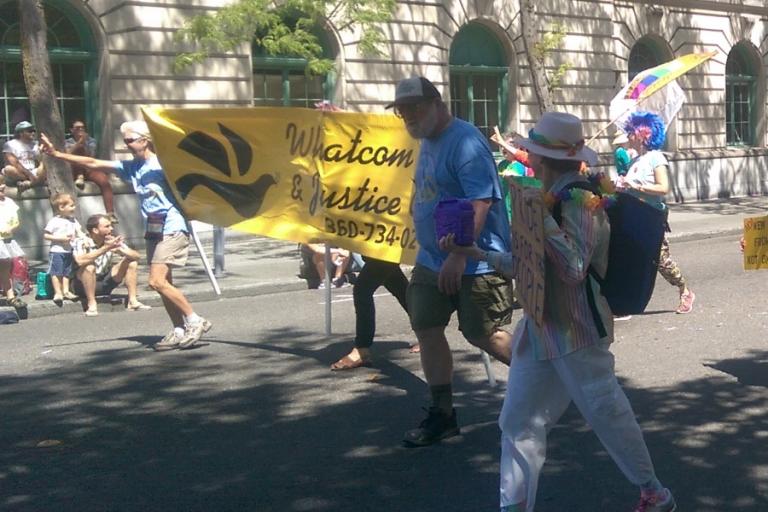 Let Love Be Our Legacy (Whatcom Faith Communities)
This second group is also not a single faith community, but rather a coalition of faith communities working together for equality and justice.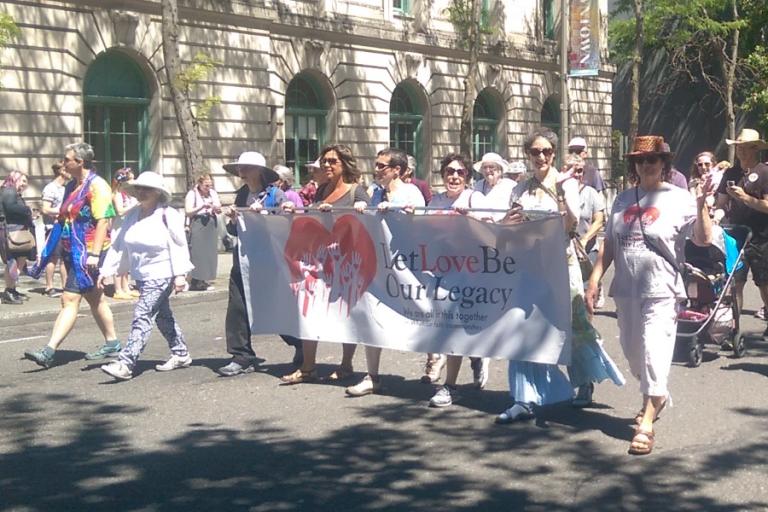 Faith Lutheran Church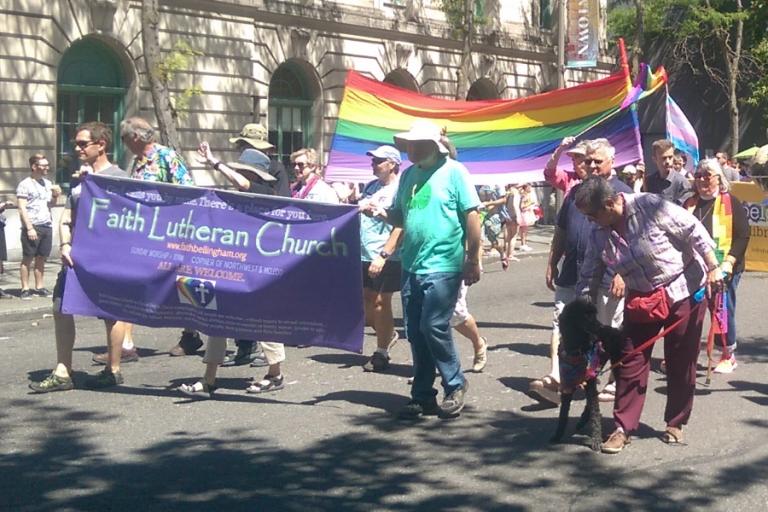 I'm not sure whether this next guy was with the Lutheran church in front of him or the library behind him, but either way, I loved his sign.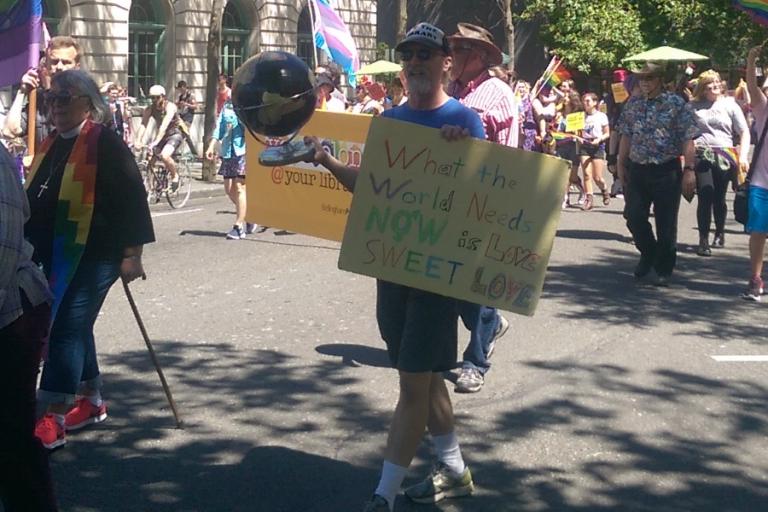 First Christian Church (Disciples of Christ)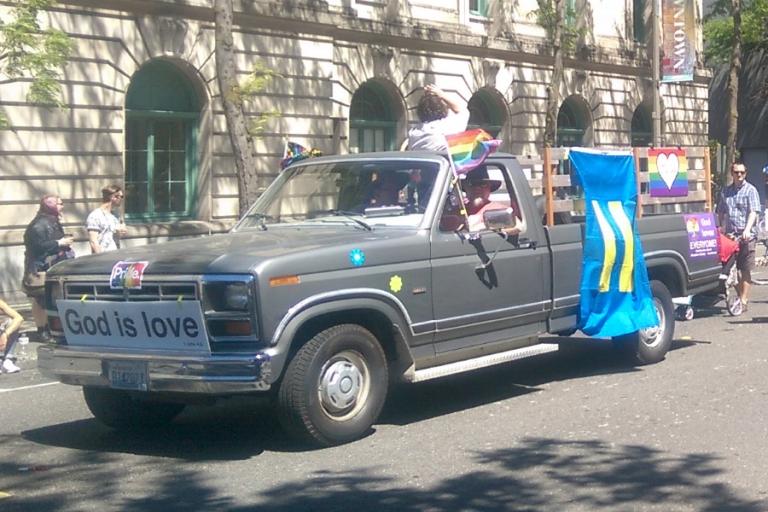 First Congregational Church (United Church of Christ)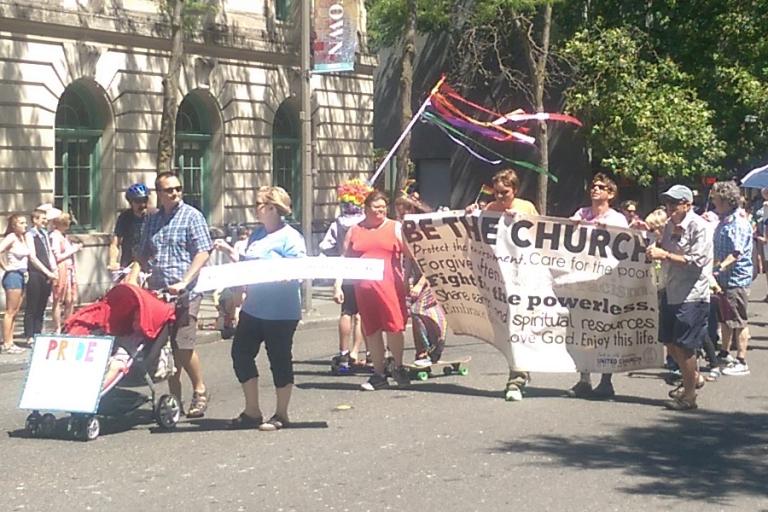 Congregation Beth Israel (Reform Judaism)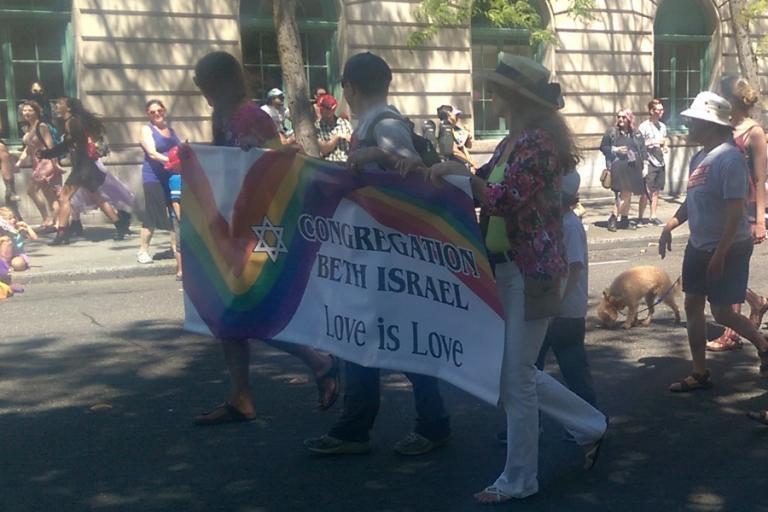 Bellingham Unitarian Fellowship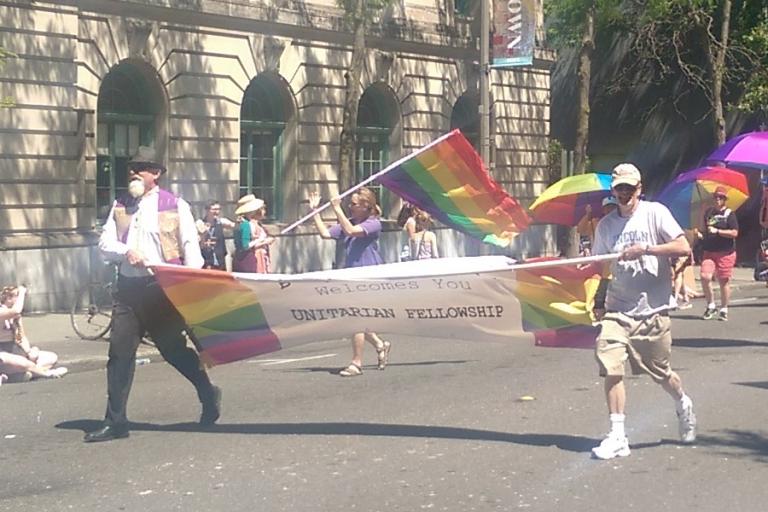 St. Paul's Episcopal Church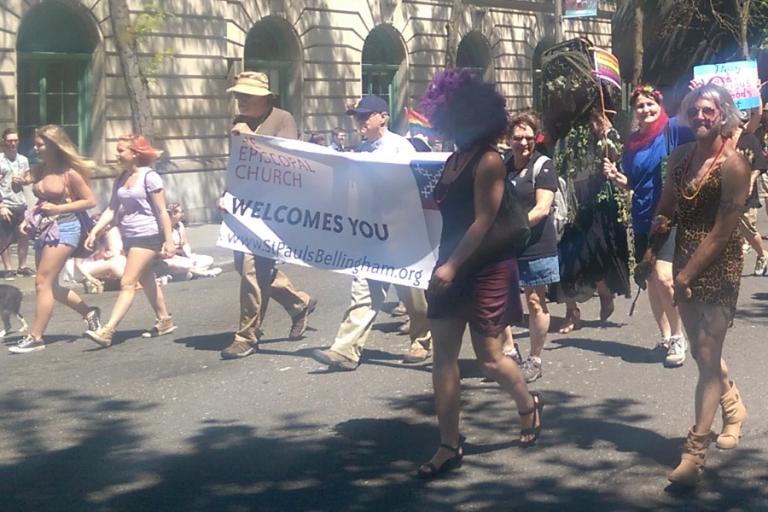 Garden Street United Methodist Church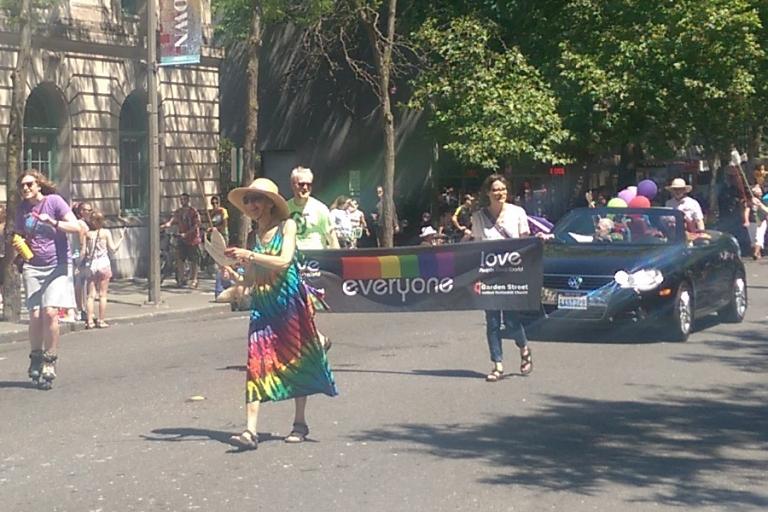 United Church of Ferndale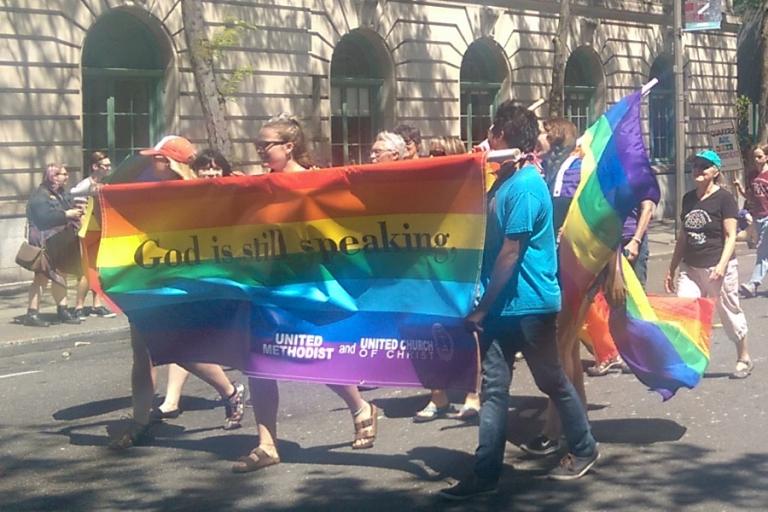 The Religious Society of Friends (Quakers)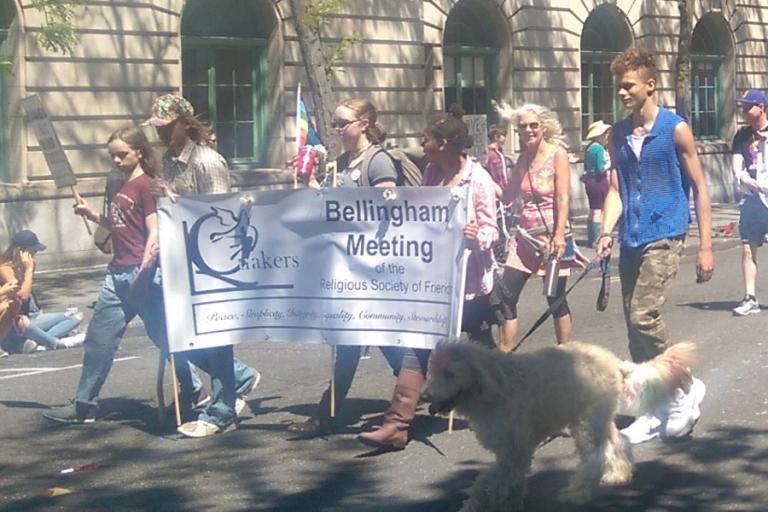 "Psycho so-called Christians"
However, affirming Christians weren't the only ones at Pride. These next folks are the local equivalent to Westboro Baptist, and they like to show up wherever they aren't invited. They weren't in the parade, but they hung around at the end, spreading their toxic message of hatred, judgment, and fear.
This guy meant for his sign to describe the affirming churches listed above, but I don't think he realized the irony. Who do you think it really describes?
[Update: I've been informed that I was mistaken about this individual's intent. It turns out he actually was directing his sign against the protestors, not against the affirming churches in Pride. I apologize for the confusion and misrepresentation.]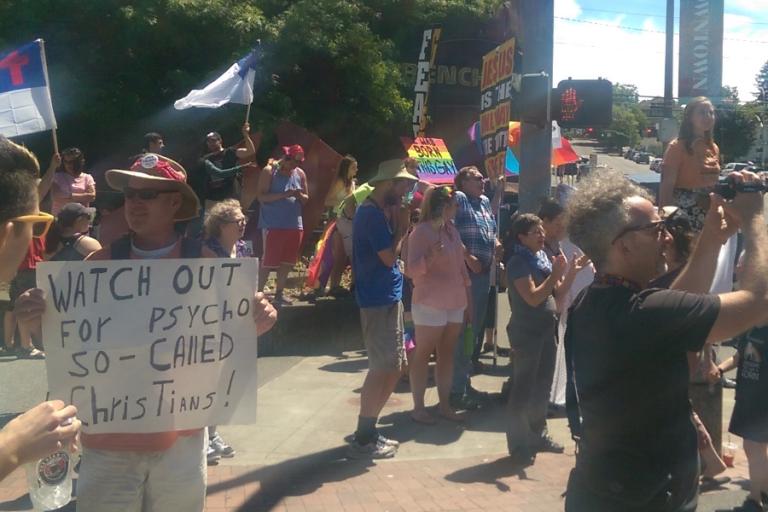 The response from people at Pride was awe inspiring. I witnessed no arguing or shouting back. Instead, I heard drums, tambourines, and chants of "love trumps hate" drowning out the megaphones. And I saw brave individuals using signs, sheets, and their own bodies to create a barrier of love that covered the hate.