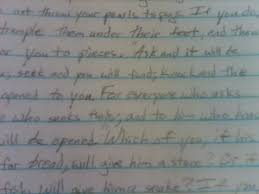 New Year's resolutions are frequently made and often broken. But what if we made it our goal to make resolutions based on Scripture rather than only self-improvement?
The Bible offers numerous examples of areas where we can focus growth while serving God. Instead of the usual topics of losing weight, stopping smoking, or not using bad language, let's consider five New Year's resolutions from the Bible.
Resolution 1: Draw Near to God
James 4:8 teaches to draw near to God and he will draw near to you. Most people say they want to be closer to God, but don't take the initiative to do anything about it. Our problem is not finding God; he's already there. The issue is seeking God.
Instead of merely completing a list of do's and don'ts, the Lord calls us into relationship with him. When we seek him instead of things about him, we discover the love of a perfect Father ready to receive us and help us through each moment of the day.
Resolution 2: Meditate on Scripture
Psalm 1 is clear that to be blessed we must meditate on God's Word day and night. Many people mistakenly believe this means we are blessed for memorizing Scripture. However, the text uses the word "meditate." This is not the same.
To meditate on God's Word is to think about it, to consider it, to reflect upon it. In a culture that values speed, meditation is low on the priority list. Yet blessing is based upon our lack of speed when it comes to Scripture. We are to keep God's thoughts in mind "day and night."
Resolution 3: Grow with God's People
We are designed to grow better together than alone. Instead of a goal of reading through the Bible or keeping a journal, maybe your need this year is to meet regularly with a friend or small group of people to grow spiritually.
Ideally, a local church is the place to grow in spiritual community. However, the goal is community, regardless of the shape or form. I encourage regularly church involvement, but there is no substitute for the messy, life-on-life growth found in regular spiritual growth with a few close friends.
Resolution 4: Improve God's Temple (Your Body)
The Bible calls our body the temple of God. Unfortunately, the American church is often the megachurch in this area. Our snacks are meals and our meals are feasts. Our leftovers could end world hunger.
I am no diet expert, but God certainly expects us to show some self-control regarding our body. This is true in what we eat and drink, as well as how we rest and exercise. You may never become an Olympian, but think long term. If God wants you to serve him until you are 100 years old, are you living in a way in which your body will still be able to serve him then?
Resolution 5: Consider Handwriting Scripture
This blog is dedicated to this very idea. For the past seven years I have been committed to handwriting Scripture as a means of spiritual growth. The first time took 899 days, almost three years, and that was without marking chapter and verse breaks. The project filled 12 three-ring binders and over 3,000 notebook pages!
I am currently on my second time through the Bible. The New Testament is complete. I then started in Genesis and made it to 1 Samuel before hitting a dead end. After a long break, I returned and completed Daniel through Malachi (the final shorter books of Old Testament) before returning to 1 Samuel.
My current status is Job 36. After this, I will have Psalms, Proverbs, Ecclesiastes, Song of Solomon, Isaiah, Jeremiah, Lamentations, and Ezekiel. I will be down to only eight books, but these books are as long as the entire New Testament. It may take another year or more, but it will be worth it.
Why? This will be Natalie's copy. I have three kids. The first copy of my handwritten Bible will go to my oldest son Benjamin. My second copy will go to my oldest daughter and second child Natalie. My third copy, God willing, will go to my youngest daughter Audrey.
These words will leave a spiritual legacy nothing else can match. Many people hand down a family Bible. I know of extremely few people who can say they have handed down a Bible they have written out word-for-word.
Handwriting Scripture is not for everyone, but you may want to give it a try. Even one Gospel, the four Gospels, or the New Testament would be an amazing accomplishment to share with the next generation, a child, or grandchild. If you do, send me a message here to let me know. I'd love to share your experience with others!
These New Year's resolutions may not be as trendy as those in today's talk shows or magazines, but they do reflect ways we can grow in our relationship with God and in showing love for others. What resolutions will you make for the new year?
+++
Dillon Burroughs is the author and coauthor of numerous books and blogs about his experiences of handwriting the Bible at the Holy Writ Project on Patheos.com. Find out more about Dillon at Facebook or Twitter.