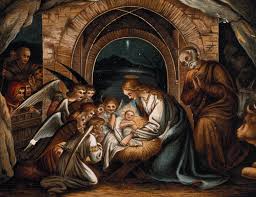 You may have a nativity set in your home, but do you know these six insights from Christmas? Many of our views of the first Christmas originate from culture more than Scripture. Here are four details we often miss in our retelling of the birth of Jesus.
Insight 1: Jesus Was Not Born in 1 A.D.
The early church attempted to create a calendar based on the date of birth of Christ. Time prior to his birth was to be B.C. (commonly called "before Christ") and afterwards A.D. (anno domini, the year of our Lord). Unfortunately, the counting was off.
The King Herod of the Christmas account died in 4 B.C., meaning our calendar is at least four years off. Jesus may have been born as early at 6 B.C. since Herod had all infant boys two years old or younger put to death in Bethlehem. Most believe Jesus was born in about 5 B.C.
Insight 2: The Birth Date of Jesus Is Uncertain
While December 25 might be the correct date, this remains uncertain. The early church traditions note two dates, December 25 in the west and January 6 in the east. As the church calendar developed, December 25 became the official observance of the birth of Jesus while January 6 became Epiphany, the celebration of the arrival of the wise men.
Insight 3: There Was More Than One Angel
Most nativity scenes include one angel. Many trees are also topped with an angel. But did you know Luke 2:13 says, "Suddenly a great company of the heavenly host appeared with the angel"?
A biblically-accurate nativity would include a
lot
of angels. Maybe you can get inspired and have your kids make a whole choir of them. And while the text does not exactly say the angels sang to the shepherds, how else would they have announced the birth of Jesus?
Insight 4: The Wise Men Arrived Later
The observance of three wise men on Christmas night is so common you would think it is right in the pages of the Bible. Not so. The number of wise men is not noted. There may have been many more than three.
In addition, the wise men appeared later. Matthew 2 notes them visiting Jesus and his family in a house. It may have been weeks or even months later. Herod had all males two years old or younger killed afterwards, indicating the time may have been a year or more after his birth. However, most believe the period was a few weeks or months later.
How did you do? Did you know all four insights? If so, you've read or learned the original Christmas story well. Let this encourage you to continue reading more of Scripture–or even consider writing out portions of it like I do as part of the Holy Writ Project. Merry Christmas!
+++
Dillon Burroughs is the author and coauthor of numerous books and blogs about his experiences of handwriting the Bible at the Holy Writ Project on Patheos.com. Find out more about Dillon at Facebook or Twitter.