Does God really care? Is He there?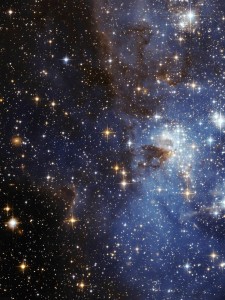 Is your day dragging discouragement by its tail or is your upward glance only catching dark thunderclouds that you think will never pass…. is something gnawing at you, plaguing you, taking too much brain-space, or affecting your outlook and hope for the future?
Perspective gives us patience, purpose, and a place for our emotions—even transforming them.
For when life seems the most unstable, or when the thermometer of frustration and spiritual confusion is turned up high, the most refining work in our lives
may actually be happening– and there is a great design to unfold from the darkest phases of our progression. God is in control and has accounted for our agency and choices; He has a design for you, a hopeful future regardless of the past or present.
I hope to offer you some encouragement and perspective, bringing you a measure of peace from God and His Son, our Savior, through the Holy Ghost.
For the video and
I Believe Podcast God Has the Bigger Picture transcript, please click here.
Additional audio episodes of I Believe Podcast.
Bible Verse: "Yet you, God, are sovereign still, always and ever sovereign" (Psalm 102:12)
Faith Quote: "The whole frame of nature bespeaks an intelligent author; and no national enquirer can, after serious reflection, suspend his belief a moment with regard to the primary principles of genuine theism and religion" (Hume).
Find us on: Or call: 185KNOWGOD1
Twitter Facebook Google+ YouTube Subscribe on Itunes ibelievepodcast.com