If you're in despair, if your dreams appear dashed, if your faith is dissolving, if your hope is waning, or if you know someone to whom this applies, spiritual perspective may be a helpful antidote.
In times of disequilibrium or prolonged spiritual or emotional stress, we may be viewing life out of the present pixel of our circumstance rather than from the vantage point of the end design.
We duck or bow out when the miracle could be just around the corner, or the emergent order, sense, at our fingertips.
I hope this cast, God Has the Bigger Picture, helps you in some small way. It includes a nature clip that is stunning and that typifies that God, the Intelligent Designer–our literal, loving Father–has the bigger picture–and that includes a personal plan for you. Find the full I Believe Podcast transcript here.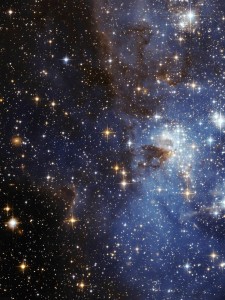 Bible Verse: "Ye cannot behold with your natural eyes, for the present time, the design of your God concerning those things which shall come hereafter (Modern Revelation: Doctrine and Covenants 58:3).
Faith Quote: "Those who can and will exercise full confidence in all the divine promises may go from victory to victory, from blessing to blessing, from joy to joy, from one attainment to another, and have a glorious victory in the end over the world, flesh and Adversary, through the imputed merit and continued assistance of Him who loved and bought us. To this class, the giants of opposition and despair lose their power, even as did Goliath before the sling stone of David" (Harvest, R446, c. 2).
Additional Episodes of I Believe Podcast:
Can I Know Truth and if God Lives?
Find us on: Or call: 185KNOWGOD1
Twitter Facebook Google+ YouTube Subscribe on Itunes ibelievepodcast.com