Who knows but that the Lord is inviting you through this very short clip to "come and see"–to find Him and to find out for yourself that He lives. I hope you'll join me for this video, and share your thoughts or prayer needs with me.
Here's one paragraph excerpt on the segment on "prayer":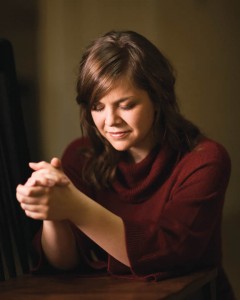 Answers can come through a word, a song, a person who shows up at the right time and says the right thing, a radio program you tune into at the right nanosecond, a sentence in a book that seems to jump out at you as if highlighted for you and that fits the context of your spiritual emotional state that's beyond coincidence, a scripture that strikes you through to center, a thought that comes across the screen of your heart and mind, something that connects some dots for you in a way you could not have yourself, any of these ways…
You can find the full I Believe Podcast video and transcript here.
Bible Verse:
"if we receive witness of men, witness of God is greater" (1 John 5: 6, 9).
Faith Quote: "There lies within man's horizon a region for the divine, a shrine for ultimate holiness. it cannot be ignored. The atheist may pronounce it empty. The agnostic may urge that he finds his investigation inconclusive the contemporary humanist will refuse to let the question arise but their negations presuppose the spark, our native orientation to the divine" (Bernard J. F. Lonergan).
Click here for additional audio episodes of I Believe Podcast.
Find us on: Or call: 185KNOWGOD1
Twitter Facebook Google+ YouTube Subscribe on Itunes ibelievepodcast.com