We are excited to have you join us for "I Believe: Expressions of Faith," a podcast series designed for all who are interested in learning more about life, faith, truth, purpose! Karen, your host, brings up thought provoking insights that bring peace to the soul. We invite you to immerse yourself in our casts by engaging on our Facebook page, following us on Twitter, Google+, or give us a call at 185-KNOWGOD-1 with your sincere questions.
I hope if you're a mother of young children, you'll feel God's awareness of you today and appreciation of your care and efforts on behalf of your family. I'd like to share an experience with you that occurred 2 decades ago, that may help you feel His eyes upon you and His personal love for you.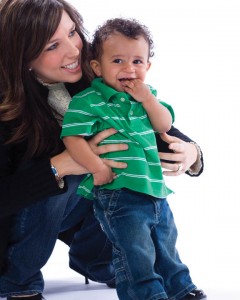 For the video or the full
I Believe Podcast Jesus, Loaves & Fishes transcript, please click here
.
Additional audio episodes of I Believe Podcast.
Bible Verse: "Woman, why weepest thou?" (New Testament: John 20:15).
Faith Quote: "The success of love is in the loving – it is not in the result of loving. Of course it is natural in love to want the best for the other person, but whether it turns out that way or not does not determine the value of what we have done" (M. Teresa).
Find us on:                                                                               Or call: 185KNOWGOD1
Twitter Facebook Google+ YouTube Subscribe on Itunes ibelievepodcast.com