Each of us is born with a spiritual compass and longing to seek truth, to acquire a personal knowledge of God and of what is real–and it is available. I'm here to say that you do have a purpose, and the purpose of life is more glorious than you have ever imagined. What you see around you—life on this earth, that begins with birth and ends with death—is only a very small part of your existence.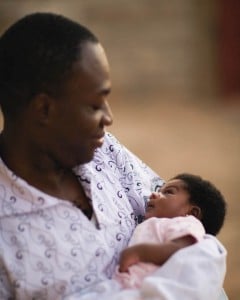 You can find the video and full I Believe Podcast transcript here.
Bible Verse: "Furthermore, we have had Fathers of our flesh, which corrected us; shall we not much rather be in subjection unto the Father of spirits and live?" (Hebrews 12:9).
Faith Quote:
"Man, as a spirit, was begotten and born of heavenly parents, and reared to maturity in the eternal mansions of the Father, prior to coming upon the earth in a temporal [physical] body" (J. F. Smith).
Additional audio episodes of I Believe Podcast.
Find us on: Or call: 185KNOWGOD1
Twitter Facebook Google+ YouTube Subscribe on Itunes ibelievepodcast.com