This vodcast episode of I Believe: Expressions of Faith is slightly different from the rest in that I just sit down with you and share in a straightforward way, statements of my belief.
There are about 32 statements, so this is divided into two parts. I welcome sincere questions, comments on faith, and prayer requests.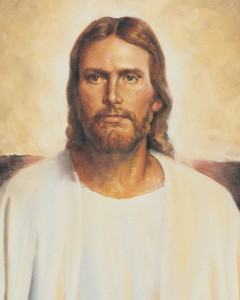 Here's a couple of faith belief statements included in What I Believe video cast, Part 1:
▪ I believe that we existed before we existed before this life as spirit children of God. I believe that there are 3 parts or phases of our existence: a pre-mortal, mortal, post-mortal or eternal life.
▪ I believe that a hunger for our eternal home, for our purpose, for a personal relationship with God and Jesus Christ, lies within each of us. I believe that our destiny is divine, should we seek God and find Him and the path back to Him.
▪ I believe we are both body and spirit, and that blend constitutes our soul.
▪ I believe that the heavens are not silent, that a perfect Heavenly Father and Mother exist and that God, our Father, and His Son continue to speak to us and reveal their wills for our lives. I believe that happiness comes as we are aligned to that divine will, and that their will is perfect and their design loving and good.
I hope you'll join me for this and other casts. I'd love to hear from you.
Bible Verse: "Jesus answered and said unto them, This is the work of God, that you believe on him whom he has sent" (John 6:29).
Faith Quote: "There is something which is directing the universe, and which appears to me as a law. I think we have to assume it is more like a mind….you can hardly imagine a bit of matter giving instructions" (C.S. Lewis).
Please find the full I Believe Transcript Part 1 here.
Find us on:                                                                               Or call: 185KNOWGOD1
Twitter Facebook Google+ YouTube Subscribe on Itunes ibelievepodcast.com